Back in the day (the day being 1919), there were no computers for scrolling through pictures of hotel rooms, choosing the most coveted one and then booking it. Smartphones were called "rotary dial telephones" and were of no help in navigating the best route to this beautiful haven. And gas-powered motor cars weren't that far removed from their "horseless carriage" days.
Thankfully, a lot has changed since 1919. Through it all, three destination venues, each marking a century of service in 2019, have continually evolved and enhanced the experience they offer. Here are three gorgeous getaways standing the test of time for today's travelers.
MOUNTAIN ESCAPE AMIDST THE CLOUDS
Legend has it that North Carolina's 100-year-old Pisgah Inn got its name from two men of the cloth, in the area at different times and both familiar with Deuteronomy 3:27, which references "Pisgah" as the Promised Land.
James Hall, a preacher and soldier traveling with General Griffith Rutherford's 1776 expedition, is credited with connecting the dots to Moses and what he saw when he climbed the mount. Presbyterian minister Reverend George Newton, who lived and taught in neighboring Asheville, arrived on scene later and is credited with naming it Mt. Pisgah.
Open seasonally April 1 through October 31, Pisgah Inn is a scenic refuge in the mountains of western North Carolina. Rooms are cozy and inviting, their comfy bed, seating areas, stone fireplace and warming color palette upstaged by showstopping views outside oversized windows and from private porches.
Here is Mother Nature's handiwork at its finest: mountain peaks swathed in forest greenery and fog-shrouded coves; pops of brilliant color compliments of masses of wild-growing rhododendrons, mountain laurel and flame azalea and the air fragrant with the fresh, Christmasy scent of balsam firs.
Hiking trails coax visitors into the hush of pristine lands called home by wildlife: deer, bear and other forest creatures. The onsite gift shop is stocked with items representing the Southern Appalachians, unique artisan-made goodies, as well as a variety of foods and wines — even apparel.
Pisgah Inn is the only restaurant on the Blue Ridge Parkway near Asheville and offers a casual atmosphere with fine dining flair — filet mignon, grilled salmon, walnut-crusted fresh mountain trout — enhanced by walls of windows. The wine list includes wines from North Carolina's famed Yadkin Valley; the beer menu focuses on local craft beer: Asheville's French Broad Brewery and Highland Brewery and Black Mountain's Pisgah Brewing.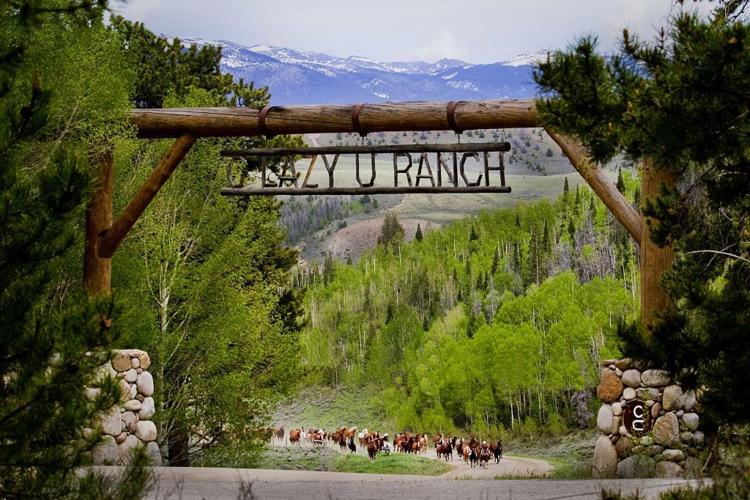 LUXURY DUDE RANCH IN AMERICAN WEST
C Lazy U Ranch is famous for family-fun getaways filled with the traditions of the American West as well as an unrestrained roster of adventures: horseback riding, cattle pushing clinics, trapshooting, mountain biking, guided hiking, zip lining, archery, hatchet throwing, fly fishing, ranger tours, paddleboating and more.
There's even a "shodeo," where pint-size cowpokes get to display newly acquired skills and their parents can join a friendly competition of pole bending and barrel racing.
Located in Grand County, about two hours northwest of Denver, the award-winning dude ranch has activities year-round, the lineup changing with the season but always anchored by horsemanship and horseback riding and grounded in a heritage maintained over the past century.
Adding to the experience for 2019 are activities in celebration of the ranch's 100th anniversary, including fireworks shows, Prohibition-era cocktail making classes — fitting as the ranch was founded the year the 18th Amendment was ratified — specialty cocktails, high-end spirit tasting, weekly celebratory sparkling wine toasts and more.
Guest accommodations, 40 individual rooms and private cabins, are posh, five-star digs sporting beautiful western décor and offering plenty of elbow room, along with stone fireplaces, plush robes, nightly turn-down, in-room coffee, tea and cocoa and an array of natural bath products by L'Occitane. Hearty appetites are rewarded with gourmet dining, from made-to-order breakfasts to four-course meal and wines selected by the in-house sommelier.
FORMER SCHOOL FOR YOUNG LADIES
In a place where young ladies once matriculated, spirits aficionados are now studying the flavor profiles of Kentucky's finest bourbons. Over 100 years ago, the Beaumont Inn in Harrodsburg, KY was the Greenville Institute before becoming Daughters College before it was bought by one of its graduates, Annie Bell Goddard, and turned into an inn. Her 1880 diploma hangs in one of the inn's 31 guestrooms.
Several generations later, Goddard family descendants remain at the inn's helm, with fourth generation Chuck and Helen Dedman and their son, fifth generation Dixon Dedman, continuing to refine what those before them established — the art of Southern hospitality.
Now Kentucky's oldest Southern country inn, it is a James Beard Foundation America's Classic Award recipient and an official stop on the Kentucky Bourbon Trail. On the National Register of Historic Places, it is, as a 1927 advertisement proudly proclaimed, a true "mecca of the epicurean."
The inn comprises several buildings: the Main Inn, built in 1845; the circa 1931 Greystone House; Goddard Hall, built in 1935 and named for the inn's founder; and Bell Cottage, home to the inn's spa. All sit in picture-postcard splendor amidst centuries-old trees.
Old Owl Tavern and the Owl's Nest Pub round out dining options that begin with the Main Dining Room — home of the famous Classic Beaumont Dinner: "yellow-legged" fried chicken, two-year-old Kentucky-cured country ham, Beaumont Inn corn pudding and house-seasoned green beans, traditional dishes given pioneering food critic Duncan Hines' own stamp of approval back in 1949 when he called Beaumont Inn "the best eating place in Kentucky."
Special touches include the Innkeeper's Personalized Bourbon Tastings, individually decorated guestrooms, a brief but thoughtful menu of onsite spa services and an irresistible gift shop showcasing Kentucky Crafted items like jewelry, Raku horsehair pottery, oil paintings and watercolors, wooden boxes, cookware and more.
C Lazy U Ranch, www.clazyu.com, 970-887-3344. To mark its 100th anniversary, the ranch will have fireworks shows on Memorial Day Weekend, weekly shows June 15-Aug. 17 and on Labor Day Weekend. Other events will be planned throughout the year. Check the website for updates. For information about travel to Grandy, Colo., visit www.visitgrandcounty.com.
Beaumont Inn, www.beaumontinn.com, 800-352-3992. To celebrate its 100-year anniversary, 2019 special events include Beaumont Classic Weekends, May 31-June 2 and July 19-21. For information about travel to Harrodsburg, Ky. visit www.harrodsburgky.com, 800-355-9192.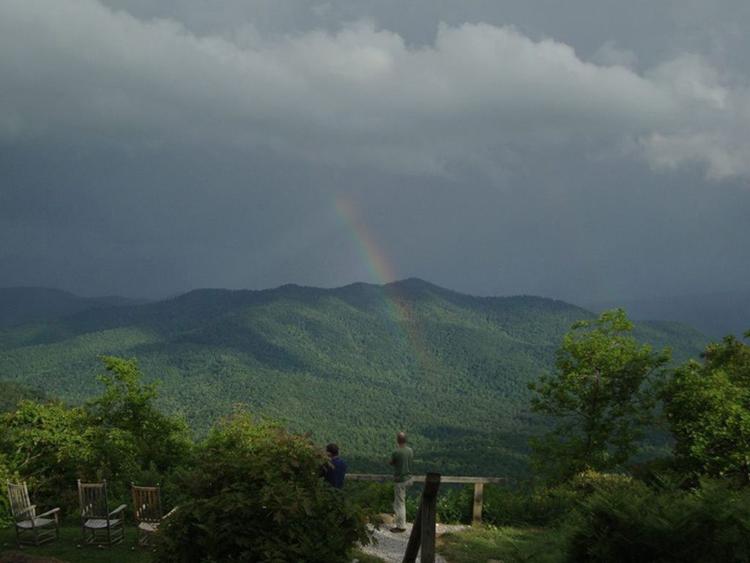 (Author and travel and lifestyle writer Kathy Witt feels you should never get to the end of your bucket list; there's just too much to see and do in the world. Contact her at KathyWitt24@gmail.com, @KathyWitt.)
Distributed by Tribune Content Agency, LLC.