Four Indiana County 4-H horse club members recently participated in the virtual PA 4-H Horse Program East-West Challenge.
Members were given a series of challenges to complete over a three-week period, and three winners were named in each of the junior, senior and cloverbud divisions for each challenge. Maddison Barnhart, Sleepy Hollow, entered all three junior challenges and placed third in Challenges 2 and 3. John Clark Bruner, Trailblazers, placed first in junior Challenge 3. Elizabeth Bruner, Trailblazers, and Haley Brooks, Shawnee Riders, both entered senior Challenge 3.
Challenge 1 involved designing a trail class, developing a pasture blueprint and a routine health care plan. In Challenge 2, participants were to design a hunter course with at least six jumps, turn an unsafe horse situation into a safe one, and describe how to handle a strangles outbreak in the member barn. Challenge 3 asked members to demonstrate a horse pattern of their choice, identify three parts of a bridle, and explain how the 4-H horse program and community service have impacted their life. Members were able to submit videos and photos to show their challenge projects and used model and live horses as well as play barns, sketches and drawings.
John Clark wrote this as part of his Challenge 3 impact statement: "Taking a horse project in 4-H has helped me become more knowledgeable, a compassionate helper, a productive member of my community, and has improved my health. I am glad I am a member of the Indiana County 4-H Horse Program."
Maddison said in her Challenge 3 impact statement: "The horse 4-H program has taught me many things. I will take the responsibility, patience and commitments I have learned and use them throughout the rest of my life. I will continue to help my community in any way I can."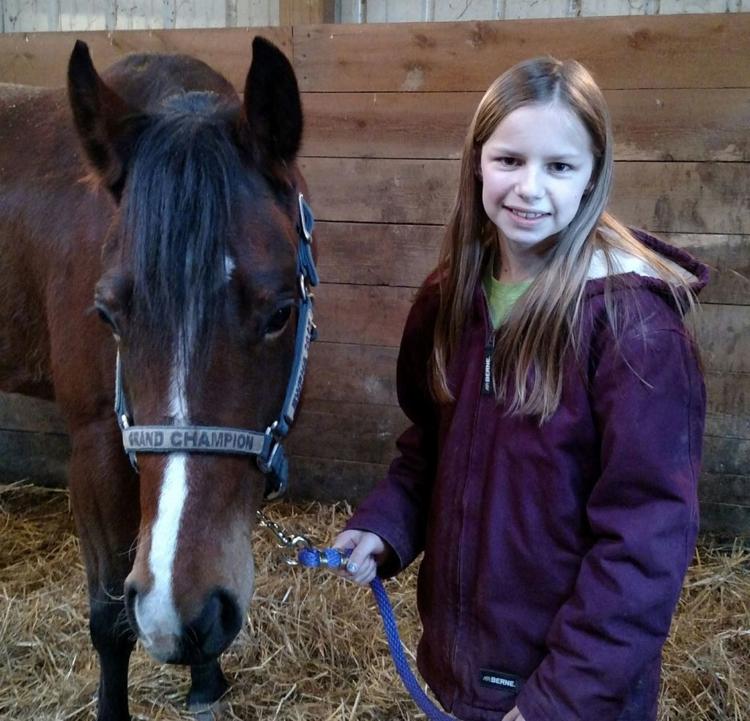 The challenge had a total of 28 senior entries, 36 junior entries and 20 cloverbud submissions from 18 counties. The State 4-H Horse Program Development Committee provided awards with Tractor Supply Co. gift cards.