Gray-frosted cookies shaped like houses and bottles of water labeled "APH" didn't get many takers, as another sort of water poured down on Friday's groundbreaking for a new $3.4 million Alice Paul House domestic crisis shelter in White Township.
"The weather is a reflection of the journey of our survivors," APH Executive Director Audia J. Boyles said, mentioning that gray skies such as those that preceded the rain often lead to "bright, warm days" to those needing APH's services.
"We know what happens when women don't have a place like this," said Pennsylvania's Second Lady Giselle Fetterman, who said the alternative often is for them to stay home, at a cost to their lives and dignity.
The wife of Lt. Gov. John Fetterman was joined by past and present lawmakers and other notables, who had to hold their shovels under a canopy, rather than tackle the grassy area where the new center will rise, overlooking the existing center with its tarp-covered roof.
"That tarp is there because the roof is leaking," state Rep. Jim Struzzi, R-Indiana, told the gathering.
Despite that leaking roof, services have continued there, as plans were pulled together for a 16,000-square-foot, two-story shelter with administrative office space, eight client living units and multiple layers of security features.
A poster behind the speakers under the canopy gave a first quarter of 2020 completion date for the project.
Struzzi's successor as president of the Indiana County Chamber of Commerce, Mark Hilliard, hailed this "incredible asset to Indiana County," saying "an amazing organization needs an amazing home."
Many were involved in "this three-year journey to erect a new facility," Boyles said.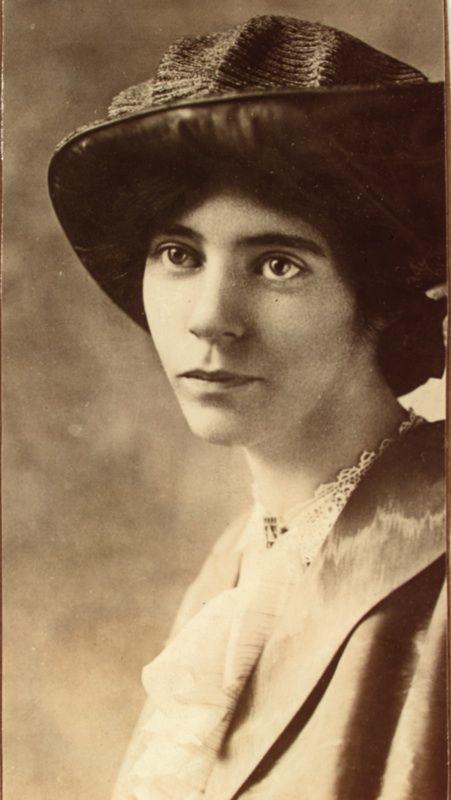 "My special thanks to Diamond Drug, Don Huey, Renda Broadcasting, Sheriff Robert Fyock and his department, Pennsylvania State Police-Indiana barracks, Indiana County (Emergency Management Agency) and Citizens' Ambulance for providing support for this event," the APH director said, "as well as Byron Stauffer, LuAnn Zak, Dave Morrow and the Indiana County (Office of Planning and Development), our county officials, Stiffler and McGraw architectural firm, capital campaign donors, partner organizations, community members, my staff, my family, Alice Paul House Board of Directors, and our survivors for their never-ending support of the work that Alice Paul House provides, and my apologies if I forgot to mention anyone."
"The community really stepped up here," said Stauffer, who told the gathering he was the eldest son of a survivor of domestic abuse, his late mother.
Boyles quoted Alice Paul (1885-1977), a leader of the women's suffrage movement who once said the struggle for women's rights "is a sort of mosaic. Each of us puts in one little stone, and then you get a great mosaic at the end."
Indiana County Board of Commissioners Chairman Michael Baker said he signed four contracts for the work approved by the board earlier this month, including Mid-State Construction Inc.'s $2,382,612 general construction pact; MARC Service Inc.'s $389,105 mechanical pact: Mashan Inc.'s $356,000 electrical construction pact; and K&K Plumbing's $283,225 plumbing pact.
Baker said two other contracts were approved this week, a $7,381 agreement with Construction Engineering Consultants for inspection work and a $4,438 pact with Keystone Inspecting and Testing Services to test interior and exterior concrete.
State Department of Community and Economic Development Secretary Dennis Davin said the funding for the new APH included $1.75 million from the state's Redevelopment Assistance Capital Program, $750,000 in competitive federal Community Development Block Grant money, and $600,000 in Special Program Priorities funding from UPMC.
"This is a great bipartisan effort we pursued here in the Commonwealth of Pennsylvania," said Scott Lammie, chief financial officer, senior vice president for business development and board treasurer of UPMC's Insurance Services Division.
It was a cooperative effort of a Democratic administration and Republicans including then-House Majority Leader Dave Reed of Indiana. Lammie was among several speakers who cited the role of DCED's Regional Director Johnna Pro and Deputy Regional Director Ali Doyle.
"It didn't take much for Ali and Johnna to persuade us to be part of this project," Lammie said.
The Office of Planning and Development said other funding sources for the project include Alice Paul House capital campaign funds, AVON Foundation for Women and local county housing funds.
"We don't get these things done without the support of the community," County Commissioner Sherene Hess said.
"Indiana County people are very unique," Struzzi said. "We find a way to get things done."
He referred to Reed, now a regional president at First Commonwealth Bank, and retired state Sen. Don White, R-Indiana. Reed said First Commonwealth Bank had provided $50,000 and joined with S&T Bank in a bridge loan to help facilitate the use of other funding sources.
"This initiative was totally different for me," White said. "This was truly grass-roots."
White recalled how the original Alice Paul House was one of the first in the region, brought to fruition by such individuals as Christine Toretti and the late Lenore Patton.
"They had a vision," White said. "What we have here today is because of that vision."
White's wife, Anne, is a member emeritus of the APH board, as is Toretti, who was represented at Friday's groundbreaking by her son Matt, and Maria Lawer Jack.
Jack said a feasibility study done "15 to 20 years ago" found that, at the time, "we couldn't afford the upkeep" for an expanded center, didn't know what funding might be available, and ran up against fundraising campaigns by other local entities.
More recently, she said, "we relooked at what funding was available."
She also talked about changes since she started as an APH volunteer three decades ago.
"The police couldn't get involved," Jack recalled. "We had to bring the victim (of domestic abuse) into a safe place."
Jack said things have changed in the interim, and now the police "offer great support."
County Commissioner Rodney Ruddock, whose wife worked in the county's domestic relations office, quoted APH Board President Millie Glinsky: "We do everything from the heart."
He said the APH effort "does affirm the community's commitment to growth."
Glinsky herself also spoke, urging those in attendance to "just keep your eyes open, we have great things coming."
Who was Alice Paul?
Alice Stokes Paul was an American suffragist, feminist and women's rights activist, and one of the driving forces behind adoption of the 19th Amendment to the U.S. Constitution, which gave women the right to vote.
Paul helped to organize events such as the Woman Suffrage Procession in 1913 and the Silent Sentinels in 1917, which were part of the campaign that resulted in the amendment's passage in 1920.
After 1920, Paul spent a half century as leader of the National Woman's Party, which fought for the Equal Rights Amendment to secure constitutional equality for women. She won a large degree of success with the inclusion of women as a group protected against discrimination by the Civil Rights Act of 1964.
Born on Jan. 11, 1885, Paul lived most of her life in New Jersey. She died on July 9, 1977.