Teenager Adrian Balister has some big goals in life, most of which are sky-high.
That's not surprising for someone who could legally fly a plane solo before he could drive a car.
Balister, 18, recently returned to his family's Armstrong County home near Elderton after a three-week, 5,500-mile solo flight trip across the U.S., logging 80.6 hours toward his goal of a commercial pilot's license.
The cyber-schooled senior flew out of the Jimmy Stewart Airport near Indiana in a 1979, four-seat, single-engine Piper Archer on Jan. 17.
He returned to the airport Feb. 8 after stopping in enough states that he lost count, along the way connecting with family and friends.
Set to graduate in June from the Pennsylvania Cyber Charter School, Balister's self-paced classes allow him the flexibility to pursue his passion of all things aviation.
He decided to undertake the trip about a year ago, when he needed around 100 more hours of flight time to meet the  commercial pilot training requirement of 250 hours.
Recalling a conversation with his father, Balister said he was thinking, "I have a couple options. I can just stay in Indiana and fly in circles, or, you know, I can go someplace. And my dad said, 'If you're going to get all those hours, I think you should fly somewhere, and go on a trip or something.' And I'm like, 'well, what about flying across the United States?'"
WHILE THE idea was born that day, the seeds were planted long before.
Aviation is a family affair for the Balisters: His father, software engineer Raymond, has a private pilot's license, and Balister remembers his family renting planes when he was "really young."
Brother Julian, in college, worked on his own license before going away to school and intends to someday finish.
His mother, Sabrina, isn't interested in obtaining a license, but she's very supportive of the family's enthusiasm, Balister said.
"Both of my parents have been overwhelmingly supportive of my dreams and goals, which, I think, was essential to my success," he said.
Balister has been hooked on aviation since age 6, and said as he got older, it grew into the desire to get his pilot's license. He credits his family and his dad's "flying friends," especially mentor Randy Zacherl, for cultivating his interest.
"He was a really good mentor and he basically taught me how to fly," he said of Zacherl. "I definitely hold him as one of the big people who's responsible for getting me interested in aviation.
"You can say he kind of 'took me under his wing,'" he joked.
Balister trained at the Jimmy Stewart Airport, earning between 80 and 90 hours of flight time with an instructor, as well as participating in ground school and knowledge courses. He's now up to 270 hours of flight time.
He started official flight training at 15, with intentions to be able to fly solo at 16 while earning his private pilot license. 
It was a goal he accomplished — on his 16th birthday, Nov. 27, 2017.
"It was a good birthday," he said.
Balister didn't get his driver's permit until months later, leaving him in a interesting position.
"I could fly an airplane by myself before I could even drive a car, let alone drive a car by myself," he said. "I couldn't drive a car by myself until about a year later, actually."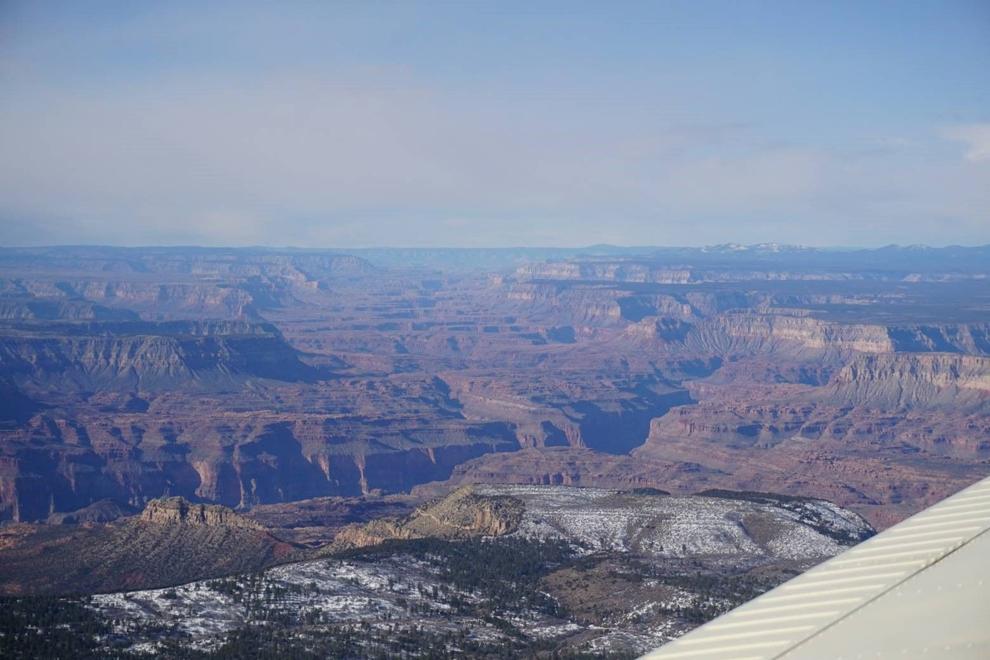 HE ORIGINALLY wanted to embark on his journey in July, "but it didn't work out due to a number of circumstances," and he had to replan it.
By January, he was prepared. The family's Piper Archer, which had been down for maintenance, was ready for a test flight.
He set out Jan. 17 just intending to run the test. His bags were packed, but back home.
After everything checked out, his mom suggested leaving that day instead, since the weather was good, due to concerns about the weather forecast for two days later.
"She was right," he said. "The weather ended up being bad here."
After a quick trip home for his things, including a stuffed dog named Zeus as a traveling companion, Balister was back in the plane and on his way to Richmond, Va.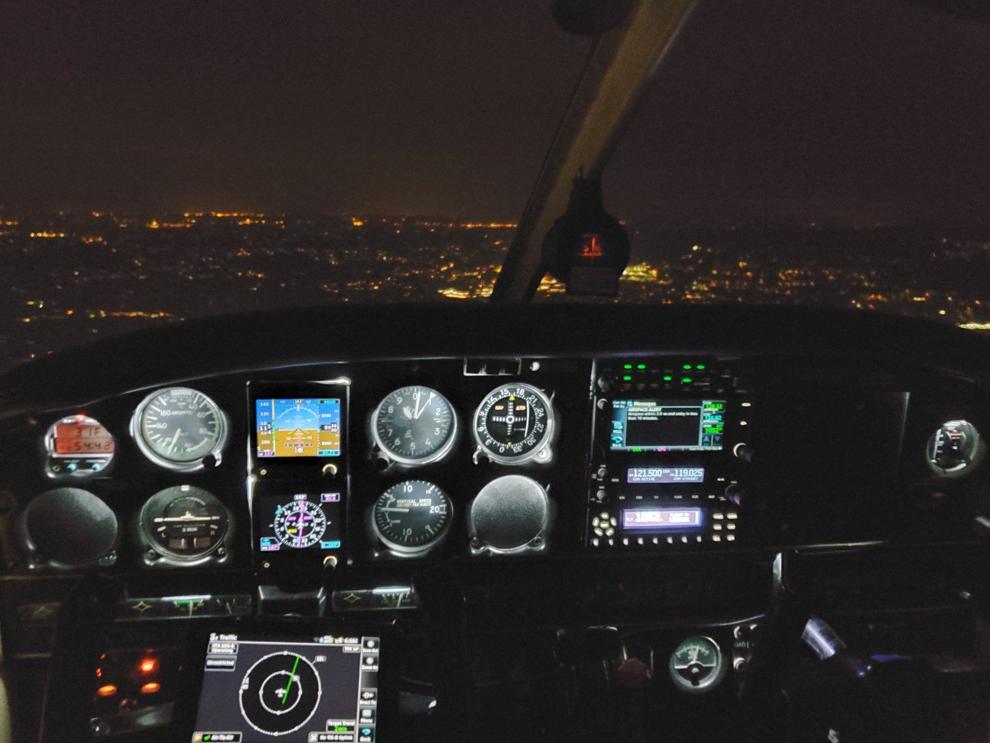 HIS TRIP took him to the corners of the contiguous U.S., to southeast Florida down the coast, across the southern U.S. through Texas, over the Grand Canyon, to Los Angeles, then north to Seattle. From there, it was back to Pennsylvania.
He estimated he spent time in 20 to 25 states, and coordinated time with family and friends.
"I tried to look for people in each destination, say 'hey, I'm going to be in the area. Would you like to meet up? Could I stay overnight or something?' Everyone was just really kind and helpful."
He stayed in a hotel only twice through the whole trip, which saved money. More importantly, staying with family provided companionship.
"It was good. … Going to some destination and having friends there was really nice, 'cause it kind of helped you take a break and rest and just enjoy some time with some people."
After the final leg of his journey, he was greeted at the airport by family and friends.
"I was just happy to be home," he said. "It was a long, long trip."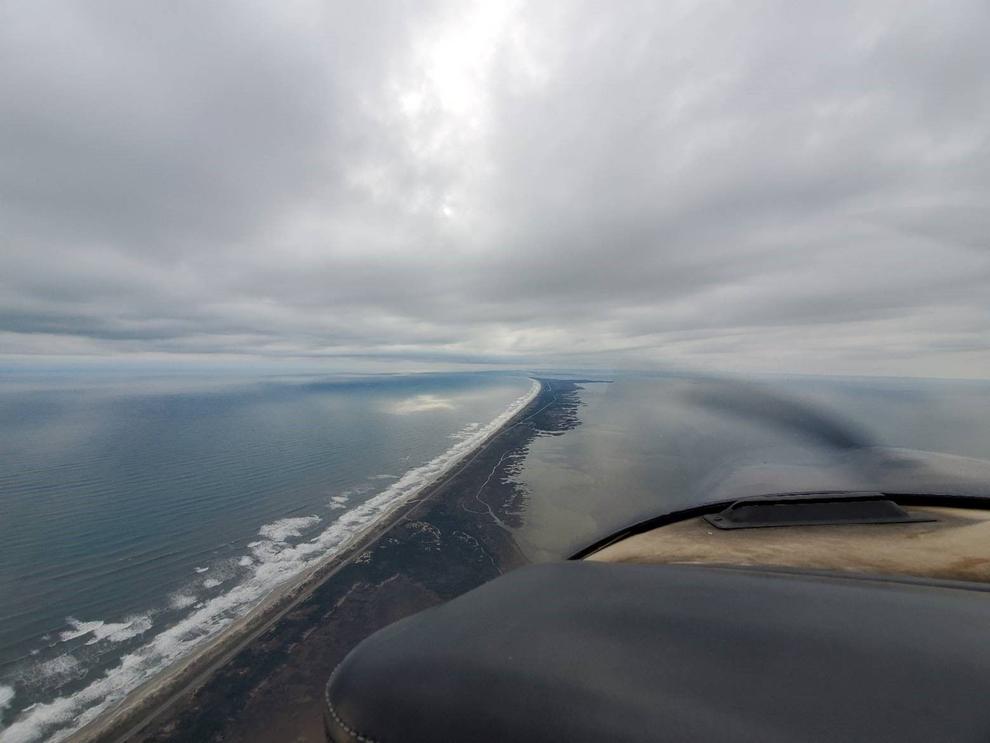 THE PIPER ARCHER, depending on winds, can travel 300 to 500 miles before the need to stop and refuel, Balister said. But more importantly, the need to refuel is about time.
"Airplanes don't really care about mileage; they care about time," he said. "Your fuel is measured on how long the engine's been running. I can get about three- to four-hour legs of flying in safely."
The plane holds about five hours' worth of fuel.
"You don't want to ever run it all the way to where it's empty," he said. "You always want to be safe and have reserves. Safety was a big thing on this trip. I did my best to take all the safety precautions I could."
Being alone in a plane, safety is a definitely a concern. He said his parents deal with it by knowing he has the training he needs and understanding that worrying doesn't accomplish anything.
As a family of Christians, he said they trust in the Lord.
"We definitely prayed a lot about the trip before it happened," he said.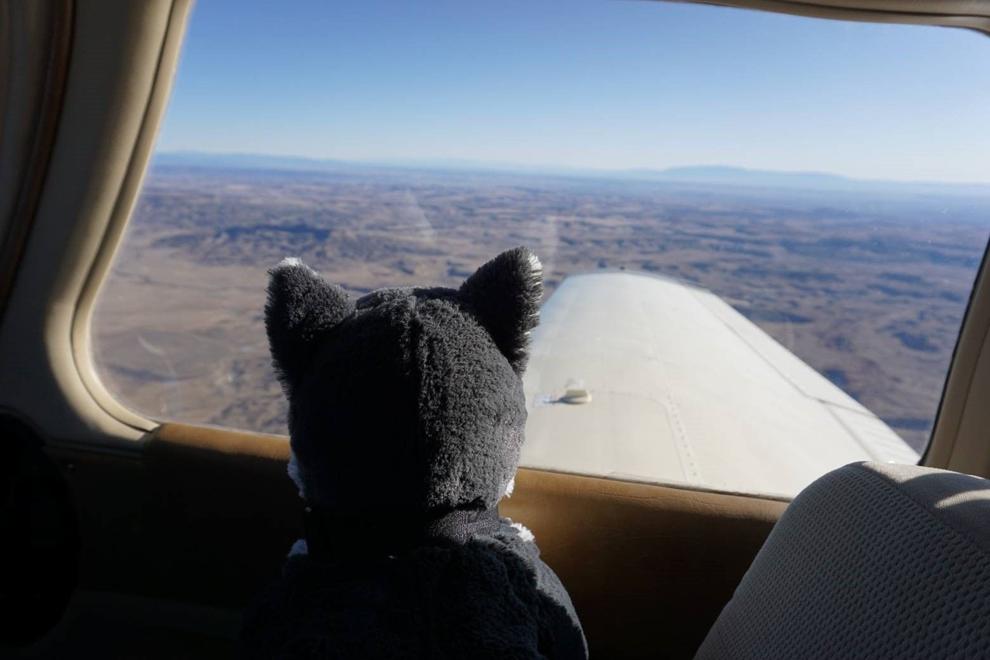 PARTS OF the experience were stressful for Balister as well.
"There were definitely a couple times, I'd say, that I had some issues where I was like, 'let's not panic, Adrian.'
"When you're up there by yourself, alone, at night, and the radio is quiet, your brain can definitely run wild with some thoughts and be just like 'What if this happened? What if that happened?'
"The way I coped with it was I would text people whenever I was in range of cell service, and I would listen to a lot of music. I'd also talk to air traffic control just to kind of break the silence. I'd also pray a lot to help me through it."
He said one of the scariest moments came while flying from Seattle to Omaha, Neb., when a tube got clogged with snow and caused issues with his airspeed indicator.
"When you can't see and your instruments start doing weird things on you, that's definitely disconcerting," he said. "I was happy to be on the ground after that one."
Then, the next morning, the plane wouldn't start.
After some quick calls back home and talking with mechanics, an engine component was replaced and he was back in the air.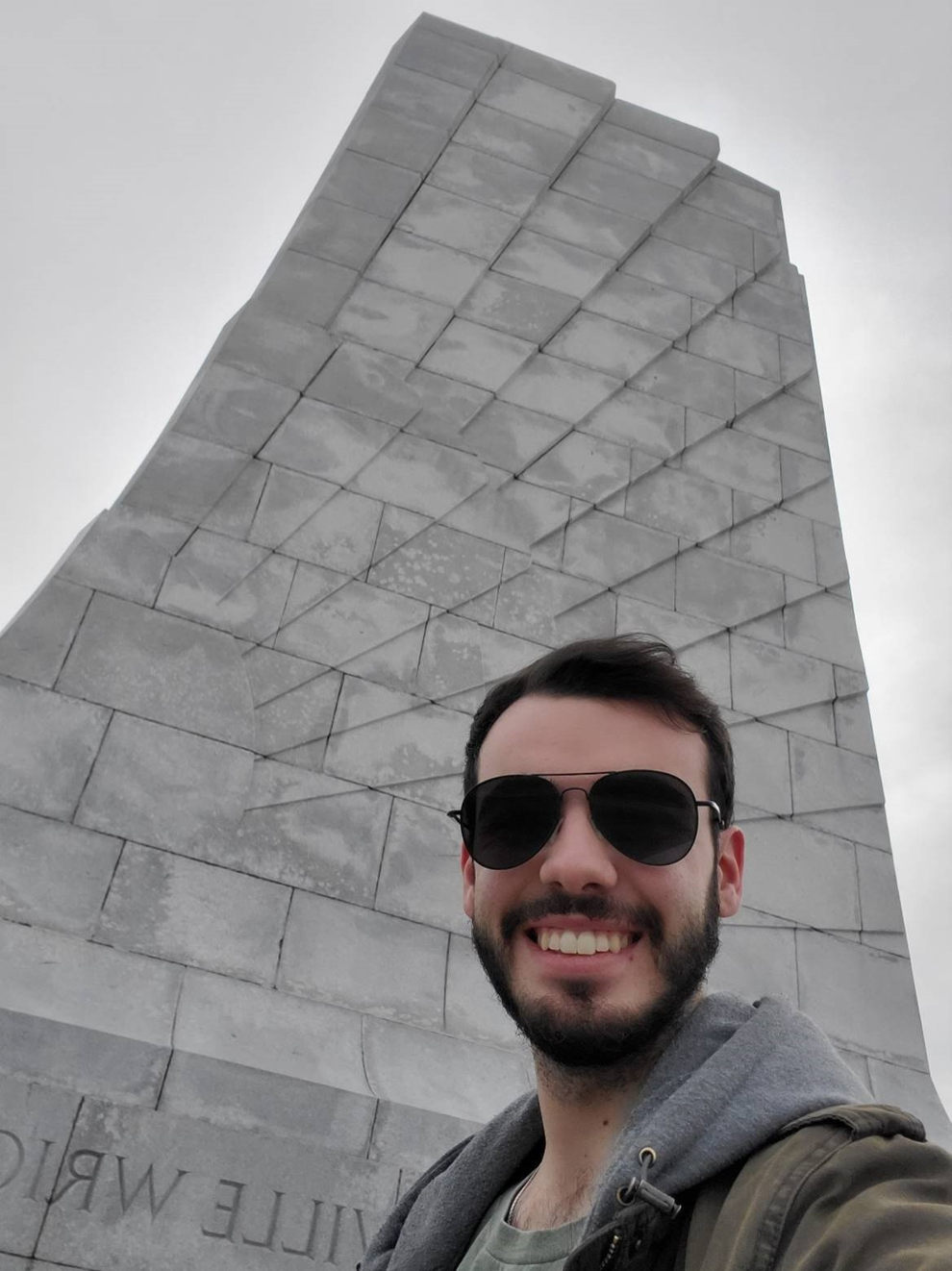 THE BIGGEST takeaway from the trip, he said, was learning the value of being flexible.
"You can plan 'til you're blue in the face, but when it comes down to it, life has a way of changing your plans," he said. "Being flexible to change of plans or change in general and being willing to replan and let go of your original thoughts and ideas and original plan is important, because the quicker you're able to get over your initial plan the better off you'll be, especially when you're flying."
He cited a decision to change course when flying from Oregon to Utah, when he was unsure about his route over the mountains due to weather. Had he not changed his route, he said he would've ended up not being able to make it over the mountains, which would have set his trip back.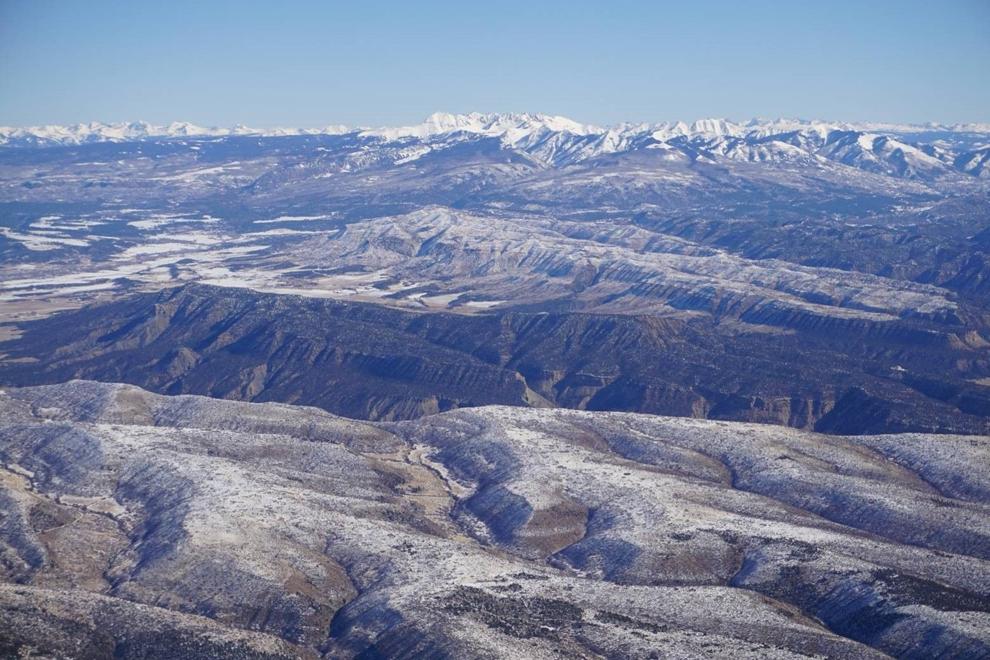 FOR BALISTER, there were many enjoyable moments on the trip.
"Flying over the Grand Canyon was an unforgettable experience," he said. "That was really impressive."
He enjoyed flying through mountains as well, and especially loved Telluride Regional Airport in Colorado, which is more than 9,000 feet above sea level. 
He said he was also "pleasantly surprised by my experience in L.A.," only ever having been to California previously for a connecting flight.
"I actually had never even traveled away from home by myself for that length of time before, so that was pretty new," he said. "A lot of it was new experiences and new terrain for me."
He got a lot of experience navigating different types of airspace, he said.
"Every airspace is a little bit different, but it was actually not as bad as I thought it would be," he said.
He credits the U.S.'s air traffic control systems as being "one of the best in the world," and said they make it easy by helping with navigation and rerouting around weather and terrain.
"They were very helpful," he said.
SOME PORTIONS of his trip were for the purpose of education. While in Texas, he attended a brief introductory airline pilot training program at the American Airlines Training Center in Dallas, where he spent two days getting a taste of what that's like.
The course included eight hours of ground school, learning the essential systems of a Boeing 737 and a day of training in a "ultra-realistic" flight simulator, he said.
"It was pretty amazing," he said. "It gives you a test drive on your airline career."
He said the simulator was so realistic that when airline pilots train, their real first flight is a revenue flight with passengers.
"It is a very different kind of flying from what I do currently," he explained, as piloting the 737 requires teamwork from two pilots, who are both equally necessary.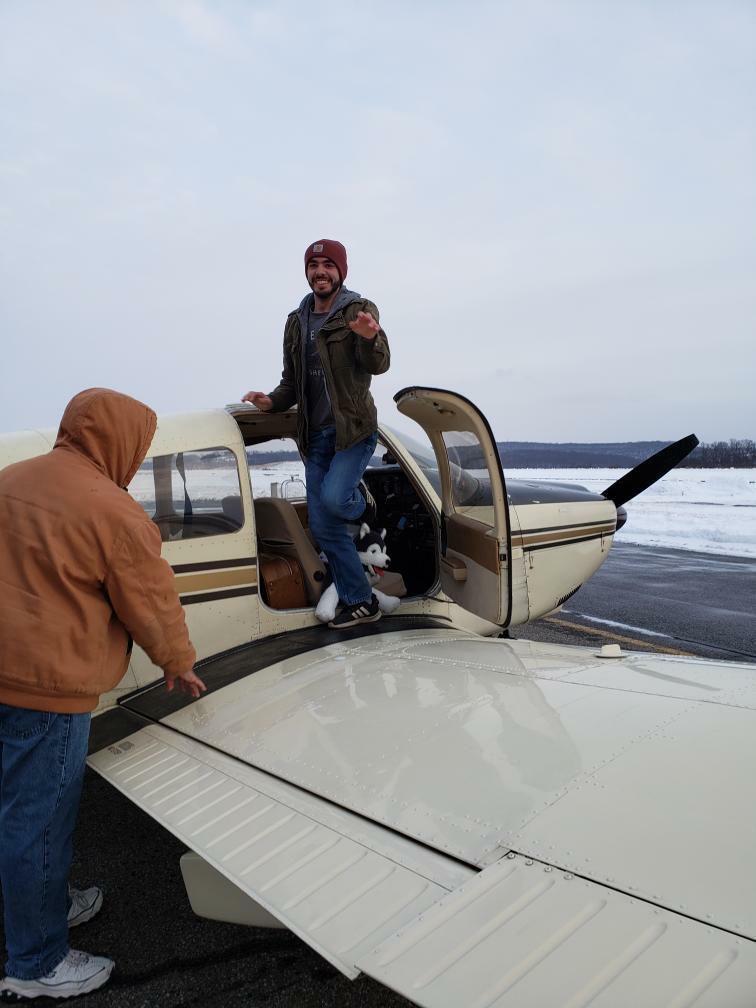 WHILE BALISTER said an airline pilot career is one he'd consider, though his goal right now is to complete his commercial pilot license requirements, which will allow him to get paid for flying smaller aircraft such as commuter planes.
"There's a lot of jobs out there," he said. "So I'm hoping to get one of those jobs and work my way up."
As of now, he has a private pilot license, along with an instrument rating, which allows him to fly in cloudy or inclement weather. He said he's the youngest instrument-rated pilot who flies out of the county's airport.
Private pilots without the rating can only fly using visual flight rules in good weather, he said. The instrument rating means he can fly without the visuals, based on the use of instruments and navigational aids.
Balister also wants to go to college to be an aviation mechanic, "in case flying doesn't work out for some reason."
"I wanted to have something that did not require my health to be in excellent shape," he said. "I like airplanes and mechanics."
WHEN FLYING locally, he enjoys being above Indiana, in the scenic, mountainous areas of Johnstown, or going over downtown Pittsburgh. The amount of time he spends on flying varies, but can be around once a week when the plane is up and running.
Outside of the plane, Balister loves music, plays the piano and sings "as a way to relax and wind down." He enjoys building things, taking photos and participating in activities outdoors, such as hiking and biking and scuba diving.
"I'll try just about anything," he said.
He also loves to hang out with friends and family.
Balister is close to his goal of a commercial pilot license. He has the hours under his belt, along with the other requirements, and all that's left now is a written and practical exam. He is studying for the test and hopes to obtain the license this year.
His long-term goal is a solo flight around the world, once he can obtain a plane better suited for the journey.
"This trip was very good preparation for that," he said.
For now, he's content to be back in a plane today — but only as a passenger — on the way to Australia, where his father is working temporarily.