Retired art teacher Cathy Paterson, who taught in the Marion Center Area School District, has started a project to that will raise funds for Indiana County Community Action Program and Indiana Arts Council.
The Artful Chair project offers the opportunity to channel your creative juices and paint a wooden kitchen chair, which will be auctioned off in the fall. 
Participants can choose the subject matter for the chair, which can be realistic or abstract. Ideas include local and national scenes, sports or school-related ideas.
There is no cost to those who are painting the chairs, except for the paint and embellishments that they choose. Gesso will be provided and must be used as the primer. Finished chairs should be sprayed with a sealer.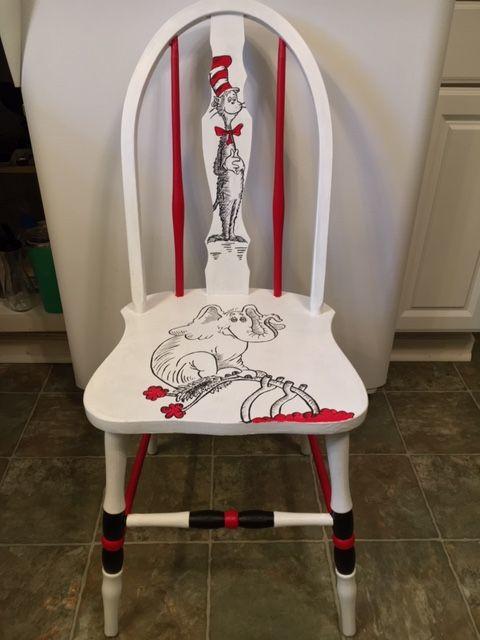 Paterson has provided more than 70 chairs to interested individuals and still has chairs left, she said.
Painted chairs are due back by June 28.
The chairs were purchased with donations from artists and friends Paterson, Joy Fairbanks, Bill Double, Ned Wert, Chuck Battaglini, Acey and Bob Gongaware, and Amy and Steve Hovan.
Residents at Communities at Indian Haven nursing home are bridging the generation gap and giving advice to high school graduates during this tumultuous time when graduation ceremonies and celebrations have been drastically changed from the norm.
The nursing home is participating in a program called Seniors Adopt a 2020 Senior. The program began with an idea from Kim Cobaugh, the facility's administrator, and was quickly picked up by the whole team.
"It's definitely been a team effort," said Candi Nagle, admissions and marketing director with Communities at Indian Haven. "We all thought it was a great idea and were eager to get involved."
The campaign was posted on the Communities Facebook page, with a request for friends and family to send in a photo of a graduating senior along with their list of activities and accomplishments as well as their plans after high school.
Once the information was received, the photos were given to a resident of the home.
"We took a picture of the resident holding the senior's photo and posted them on social media," Nagle said. "We also had the residents give each of the students some words of wisdom."
These photos have also been shared on Facebook. The next step will be having each of the residents sign a card to be sent with a small gift to the participating graduate.
So far, 13 participants from schools throughout the area have participated.
"The residents have been so excited to get the pictures. They love seeing and talking about the kids," Nagle said.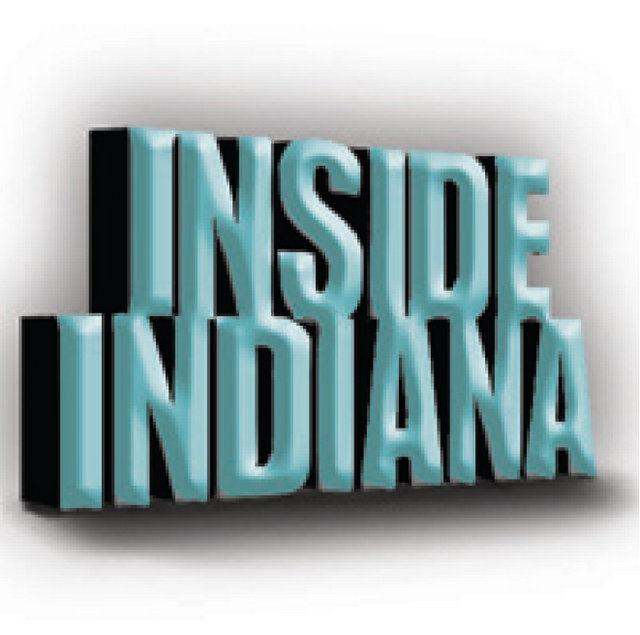 Indiana Meals on Wheels resumed service to its clients on May 11 and would like to sincerely thank the Chevy Chase Community Center, Aging Services Inc., ICCAP and the United Way for their invaluable assistance, which allowed those served to continue to receive a meal.
In addition, the organization is grateful for all of those who provided desserts.
"Throughout its 48 years of service, it has only been necessary to discontinue delivery on one or two days. The willingness of these groups to step forward has allowed us to maintain that tradition of service," said Susan Delaney in a news release. "Indiana is an incredibly generous community!"
Should anyone wish to continue their participation, call (724) 463-7676, as they are always in need of additional volunteers.
Teachers and staff at the Blairsville school campus held a community parade Tuesday to show "heartfelt appreciation to the students and families," according to a news release.
Many teachers, support staff and bus drivers rode in decorated vehicles to say thank you and goodbye for the 2019-20 school year.
Organizers were overjoyed at the response.
"The community support was beyond expectations," the news release said. "Hearts were filled with joy and many eyes filled with tears as the 2.5-hour parade proceeded through the streets of Blairsville and Black Lick."
The parade included banners, signs, balloons, horns and even some instruments, as CJ Lyons, Blairsville band director, played his drum set in the bed of his truck, and band members Alex and Jolene Cribbs greeted the procession with rousing tunes.
The teachers and staff say a special thanks in order to Keith Mancuso and Smith Bus Company, Chief Michael Allman and officers of the Blairsville Police Department, Pennsylvania State Police, and Blairsville and Black Lick fire departments.
"Topping the list of thank yous would be the students and families of Blairsville, who were truly amazing in this unprecedented time period in U.S. History," the news release said. "Together, the schools and community made this an overall positive experience."
And a thank you to Kevin Barley, owner of Pro-Packet Printing, in University Square, as well as his staff, for making and donating masks.
The Indiana Free Library received 30 cotton masks for staff, board members and essential workers. Barley has been donating masks to various agencies in Indiana and tasked his staff to help make the masks.
While our "Good Neighbors" feature traditionally recognizes those who help others plow driveways and shovel sidewalks during snowstorms for those who are unable, in the face of the coronavirus pandemic we are highlighting those who are helping others in various ways.
Be sure to recognize the following folks, who have performed tasks ranging from grocery shopping to dropping off homemade food and prescriptions recently in our area for those in isolation:
• Bev Bence, Sherri Digiorgio, Bev Rayko and Annette Cusimano, for grocery shopping and making meals for others in Homer City.
• Joan Park, of Creekside, for continually making masks, which she provides for free to anyone in need by leaving a box at the end of her driveway.
The Artists Hand Gallery and Espresso Bar in downtown Indiana has reopened for takeout coffee. … Six Hand Bakery, on North Eighth Street, will reopen next week, taking orders in advance for pickup only. See instructions on the business's Facebook page. … With more people on the roads, gas prices have soared in recent days and now stand at about $2.35 per gallon locally (pennsylvaniagasprices.com). … Willie, our ex-shoeshine boy, passes along this line from poet e.e. cummings: "The most wasted of days is one without laughter."