Matt Ferrence's new book is out, and before one starts to flip through the pages, certain geography and sociology lessons might be in order.
It calls for learning what's beyond the perceptions that most folks in Indiana, neighboring counties and the western Pennsylvania region hold about the Appalachian Mountains and the place they call Appalachia.
A test would call for knowing the dotted line boundaries and the black-and-white definitions of Appalachia but also would demand a local reader's understanding, even the sudden unexpected realization, that "This is me. This is us."
This is what Ferrence has learned. It's what he has embraced and what he has drawn from to identify boundaries and find definitions for the challenges and the paths of the life he's lived.
"Appalachia North: A Memoir by Matthew Ferrence," is the second book he's published. It went on sale Feb. 1 from West Virginia University Press.
Indiana native Ferrence, a graduate of Indiana University of Pennsylvania, now lives in Meadville, where he's an associate professor of English, instructor of creative nonfiction and chairman of the English Department at Allegheny College.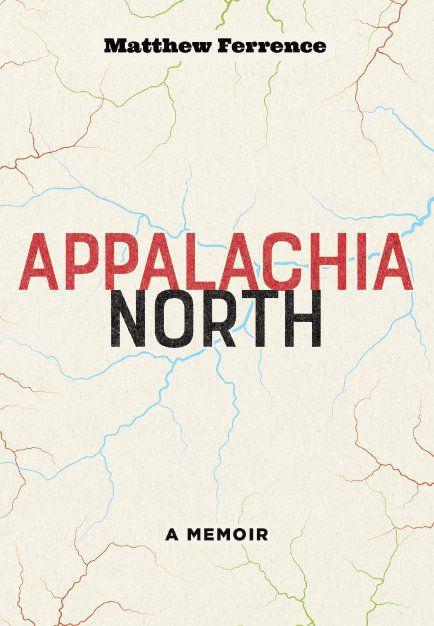 Ferrence's tenure in education started even before he left Indiana County, where he began work in the late 1990s at Cambria County Community College.
Those years coincided with his stint on the editorial staff of The Indiana Gazette. Readers saw his bylines from June 1999 to May 2001, when a passion for long form writing was evident in the slice-of-life columns Ferrence turned in every week.
Earlier, fiction writing was Ferrence's concentration when he earned a master's degree at the University of Pittsburgh.
Years of grooming college students in their written communication skills dovetailed with his interest in the longest form of writing of all.
Ferrence's first book, "All-American Redneck: Variations on an Icon, from James Fenimore Cooper to the Dixie Chicks" was published in 2014 by University of Tennessee Press.
But it was Ferrence's life in Appalachia, which, as it turns out, all people in Indiana County are living, that inspired the latest book.
"The book does three things at the same time," Ferrence said. "When it's dealing with the region — and it's interesting, whether we call it Appalachia (with a long a, "appa-LAY-sha") or Appalachia (with a short a, "appa-LATCH-a") is part of the question, the pronunciation of the region itself.
"The parts of the country that we would think of right away, like West Virginia and Kentucky, if we say Appalachia (long a), they get mad and actually claim that if you pronounce it 'appa-LAY-sha,' you are pronouncing it like the conquerors do, and if you pronounce it 'appa-LATCH-a,' you are signaling yourself as an insider to the region."
Surprising it was to Ferrence, who said most people from Indiana County and surrounding areas are raised to say "appa-LAY-sha" while this area by definition is part of Appalachia.
"I never knew that I was a part," Ferrence said. "And so I define the northern part of it, as does the government as the area north of the Mason-Dixon Line. So we have been, since it started in 1965, in the official Congressionally designated region of Appalachia."
He used the insider's pronunciation.
Congress drew the boundaries for the Appalachian Regional Commission and laid out its mission, "to innovate, partner, and invest to build community capacity and strengthen economic growth in Appalachia."
West Virginia is entirely in the defined region with part of 12 other states. ARC includes all but 15 southeastern counties of Pennsylvania (the Philadelphia region), the southern tier of New York state, eastern Ohio, and parts of Maryland, Virginia, Kentucky, Tennessee, North Carolina, South Carolina, Georgia, Alabama and Mississippi.
"One of the impulses of the book is to define that portion of the region that nobody thinks of as being 'real Appalachia.' And what that means is part of the book as well," Ferrence said.
The missions of the commission are to improve the economy, prepare the workforce, develop the infrastructure, protect the natural and cultural assets and build the leadership skills in Appalachia, as its defined.
Promotional campaigns that show extreme instances of substandard housing, hunger and abject poverty, and build negative stereotypical mental images of Appalachia, tend to leave people unaware that Indiana County and other areas really are part of the region. Yet, while defined as Appalachia, the Indiana County region qualifies for government funding and other benefits that the Appalachian Regional Commission can provide by virtue of the united political strength it holds.
But what compelled Ferrence, 43, to write of the parallels of life in North Appalachia and in his own life was his dramatic early 2016 brain tumor diagnosis.
"I had to have brain surgery and then radiation treatments through the summer," he said. "That's actually the narrative. The book combines a story of that recovery and what that might mean, connected with the recognition of what it means to be Northern Appalachian, which then connects to the geology of our part of the region itself."
Another of his "gotcha" lessons, the debunking of a common misperception of Appalachia, came from his father, Gary Ferrence, a retired professor of biology at IUP.
"We were chatting about the mountains of Pennsylvania, where we're from, and he said, 'they're not mountains, we actually live in a dissected plateau,'" Matt Ferrence said. "So what we actually perceive as the mountains in western Pennsylvania are the erosions of a high plateau, and the mountains actually are farther east.
"So for me that was a connecting point of a personal erosion of having had a brain tumor, and the cultural erosion that's perceived in being Appalachian, which is to be perceived as being less than the rest of America.
"So that's how I try to connect a definition of the region with the definition of a new self."
Ferrence plans a visit to Indiana to promote the "Appalachia North" memoir, and to talk about his ongoing recovery from cancer and the recovery of the region itself. By that, he said, Ferrence means the fight to dispel the image of "Deliverance" that many hold for all of Appalachia, or the "Pittsburgh, Philadelphia and a lot of Alabama in between" variation on political strategist James Carville's description of Pennsylvania.
Ferrence will be the first invited guest of the Schafer Collection Speaker Series sponsored by the IUP libraries. He will read selections from the book and moderate a question-and-answer session at 6 p.m. March 20 in Stapleton Library on the campus.
"There is no direct call to action (in the memoir), but if there is one, it would be that we think about essentially how we all have been eroded by outside forces — personally, culturally and so forth — and that we think about what kind of new beauty is formed from the erosion we experience," Ferrence said.
"That's kind of what I'm working through in my own recovery. I'll never be the me that I was before I had a brain tumor. And there are negatives to that, but the worst thing is if I'm always trying to define myself to what I used to be, I'll always be frustrated and never get there.
"If I can start to recognize the beauty of what I've become, then I can have more satisfaction and comfort in life, and I think that extends through all the concepts I'm writing about."
"Appalachia North: A Memoir by Matthew Ferrence" is available in book and digital form from online vendors and may be ordered at area brick-and-mortar bookstores. Ferrence said he would sign any copies that readers bring to his presentation next month at IUP.