When Jan Woodard was diagnosed with cancer, she and her family knew they were about to face a battle. But, right from the start, Jan's husband, Jim said, she had the desire to be open and transparent with the struggles she was about to face.
"She was very open about her situation," Jim said. "She got the idea to write about her journey and hoped that in writing about it, that her experiences might help others. She was always thinking of others, even during her struggle. That was just her way."
Jan began her column "Texting Thru Cancer," later titled "Texting Thru Recovery," in 2016, publishing it in The Indiana Gazette and reaching a wide audience that came to know Jan and look forward to her insight and faith. The column ran until May 30, 2020, with Jan passing away just days later on June 3.
"When Jan was alive, whenever we were out any place, very often people would come up to her and recognize her from her picture in the (newspaper) column," Jim said. "They'd tell her how much they appreciated her column and how they looked forward to reading it on Saturdays, and that still continues. People have told me that they share the columns with their families or that they have their favorites on their refrigerators or that they keep her final column with them on their desks."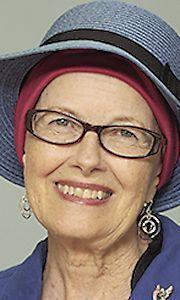 In her last entry, Jan wrote that she would regret not seeing her book, "Texting Through Cancer: Ordinary Moments of Community, Love, and Healing," published. But on Monday, the book will finally be a reality.
"This book has been years in the writing," Jim said. "She always knew she wanted to write it. We had even joked about retiring to the Bahamas after it was finished."
Published through Upper Room Books, Jim said the book was mostly finished at the time of Jan's passing, but that there were just a few final edits to go through. He and Jan's twin sister looked over the book and worked with the staff at Upper Room Books to give it one last polish.
"It did mean a lot to her to know that her dream was being fulfilled," Jim said. "And it means a lot to me and our kids, her sister and many others."
Jim said the publishers are working on marketing through Barnes & Noble as well as Ingram, a book wholesaler.
The book can be found on Amazon and will be available locally at The Book Nook in Indiana. According to Jim, a number have already been ordered.
"We had hoped to have a book-release party," Jim said. "But COVID has made that impractical."
He said he hopes the book will bring Jan's message to a wider audience and help to inspire others who are going through the same struggles, or know someone who is. Jan's goal was to inspire others and hopefully bring comfort, he said.
"When people hear the word 'cancer,' it's a shock," said Jim.
"But Jan was a woman of great faith and she never let cancer own her. She'd always find the good in things and hopes that people learn that there are more important things than the frivolous things that we might worry about. It's important to focus on family, friends, hospitality and compassion."
All of these values were important to Jan, and it's something people can look forward to when reading her book, Jim said.
"In the end, we just hope that people who are facing cancer will have their spirits buoyed up, regardless of what their diagnosis is."