When the election campaigns come off summer hiatus, the race for the Indiana County board of commissioners will be just a little more crowded.
A fifth candidate has met the petition requirements to get his name on the ballot.
Independent Juston Marusa, 39, of Indiana, has joined what in most years is a four-way race populated by the candidates who fought for Democratic and Republican party nominations in the spring primary.
Marusa collected 376 signatures, needing only 290, to secure a position on the ballot with the primary winners: incumbent Commissioner Sherene Hess and her Democrat running mate Donald Lancaster, both of Indiana, and Republicans Mike Keith, of Rayne Township, and Robin Gorman, of Brush Valley Township, who are vying to replace retiring GOP commissioners Rodney Ruddock and Michael Baker.
Marusa and his wife, Laura, have a 9-year-old son, Mica, and await the birth of a second child on or about Election Day in November.
He calls himself a stay-at-home dad and a real estate investor along with his wife, but also a small business owner, making and selling metal sculptures and custom art works under the name "Kid Rust."
Marusa is a first-time official candidate but a second-time campaigner.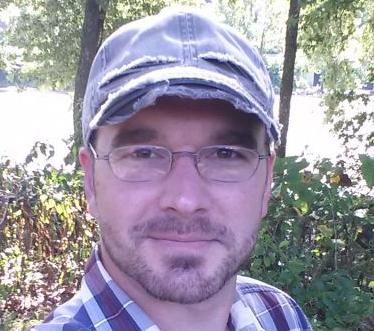 For the voters, he calls himself the alternative that disgruntled electors are searching for.
"When the tax assessment came through, my wife and I were hit pretty hard by it," Marusa said. "I went around door to door then, and met quite a few people, Democrat, Republican and in between. Everybody was affected.
"My wife and I are adaptable people, but there are a lot of people who are not adaptable to a changing environment and high taxation."
Marusa decided against a campaign for county commissioner in 2015, as his friends had urged him, but he said his friends came around again and this time he has agreed.
"I took a long, hard look and decided that instead of being a keyboard warrior and complaining about it, I'd step up to the plate and see if I could make significant change."
Marusa said he was disappointed by the current commissioners' handling of the reassessment — "they just kind of pandered and they walked away" — and wants to represent the ordinary residents of Indiana County.
"I hope to be a louder voice for the people, and I thought if I could be in office, and have that title and that podium, then I could connect with the community at a deeper level."
Marusa said he agrees that tax rates and the shortage of broadband connectivity in Indiana County are the top issues for the campaign.
As an independent candidate with no connection to a political organization for support, with no automatic pool of voters to count on as "straight party votes," Marusa could be considered at a disadvantage in the big picture for the fall campaign.
Yet, Marusa counts his disconnect from the major parties as an advantage.
"Honestly, based on my experience of going door to door, knocking on doors, I've heard people say 'I'm a Democrat and I'll never vote Democratic again. And they signed my nomination papers," Marusa said. "Same thing on the Republican side. 'I'm a Republican and I'll never vote Republican again.'
"I think there's a lot of disenfranchised people on both sides of the aisle and they want a fresh new take. I think people are getting tired of politicians … and I'm the furthest thing from a politician."
Marusa has introduced his campaign in social media and is rallying support to his "Juston Marusa for Indiana County Commissioner" page on Facebook.
Early in the campaign as an official candidate, he is involved more in organizing his run. Formalities such as naming a chairman and a treasurer for his campaign took a back seat while he worked on filing a strong and compliant nominating position.
When the political fires start burning, traditionally following the county fair days in Indiana County, Marusa said he wants to solidify his identity as a candidate.
"Some people know I'm outspoken on hot button issues," Marusa said. "I won't back down from a fight, but I won't get nasty.
"I don't feel like I'm running against anybody. I've always tried to be voice of reason: Sit down with me, have a cup of tea, let's enjoy life together, celebrate the differences and our common ground.
"I want to become more active in the community," Marusa said. "My wife and I have talked about becoming more active. I want to be part of the solutions."
Also meeting the Aug. 1 deadline to petition for a ballot position as an independent candidate is Scott Rodkey, who entered the race for the West Wheatfield Township board of supervisors.
On the opposite side, one candidate met the Aug. 12 deadline to get his name off the ballot. Joshua James, who earned both Democratic and Republican nominations to run for the United School District board of directors representing Region 1, has reversed his path and withdrawn from the ballot.