Over the last 36 years, through nine administrations of the Indiana County board of commissioners, 15 men and women have held the posts as the chief executive officers of Indiana County.
The shifts of political power rarely have been discernible from one board to the next. Twice Democrats held eight years of control, and Republicans are now completing 16 years as the majority.
The gender barrier was broken in the 1980s when Beatrice States was elected to two terms.
Two commissioners have led the way in individual tenure: James McQuown, with more than 18 years from January 1984 to March 2002, and Rodney Ruddock, closing on 16 full years when his fourth term ends in December.
The office has seen a fair share of midterm transitions — six in that time, one due to death and five for resignations.
With so many scenarios that have played out, demonstrating the diversity of the commissioners who have led the county, not many unseen configurations remain.
But several possibilities loom, some of them new, even as early as two weeks from now, after Chairman Michael Baker's resignation takes effect.
Here are the possibilities Indiana County has never seen before:
• A female majority in the office. Sherene Hess and Robin Gorman, though of different parties, make this the first election with more than one woman on the ballot for commissioner.
• No political majority. That could happen if Juston Marusa can pull off what none of the several third-party or non-partisan candidates have done before — get elected as an independent along with one Democrat and one Republican.
• An early installation of an election winner. County Republican leaders haven't responded to questions about the makeup of the board after Baker, a Republican, exits for North Fayette Township. The party is entitled to ask a county judge to appoint a Republican to finish the last two months of Baker's term, and the committee conceivably could nominate a top vote-getter in the Nov. 5 election to get a head start on county business, especially 2020 budget planning, before the official inauguration in January.
• Temporary appointment of a loser. If only one of the Republican nominees places in the top three on election day, the county committee could recommend the also-ran candidate to temporarily replace Baker, as a token of appreciation for carrying the party banner in the campaign.
• A board without an Indiana or White Township resident. Of the voters' five choices, only two are from ZIP code 15701.
• The first fully freshmen board since 1983. Of the five candidates on the ballot, only one is up for re-election. That leaves four possible configurations of three new commissioners. None of the last eight elections have gone by without someone being re-elected.
Those elected to the board of commissioners would officially serve four years beginning on the first Monday of January. The pay for the job is set at $64,698 for 2020, $66,153 for 2021, $67,642 for 2022 and $69,164 for 2023.
Robin Gorman, 52, lives in Brush Valley Township with her husband, Kay. They have two adult children. Robin is the executive assistant to the president of Indiana University of Pennsylvania.
"I'm a public servant to my core. A lot of people don't relate education to public service, but it is all about the betterment of people. It's just who I am," Gorman said. "I had real concern when I heard that Rod (Ruddock) was not going to run again. Then we knew Mike (Baker) was not going to run again.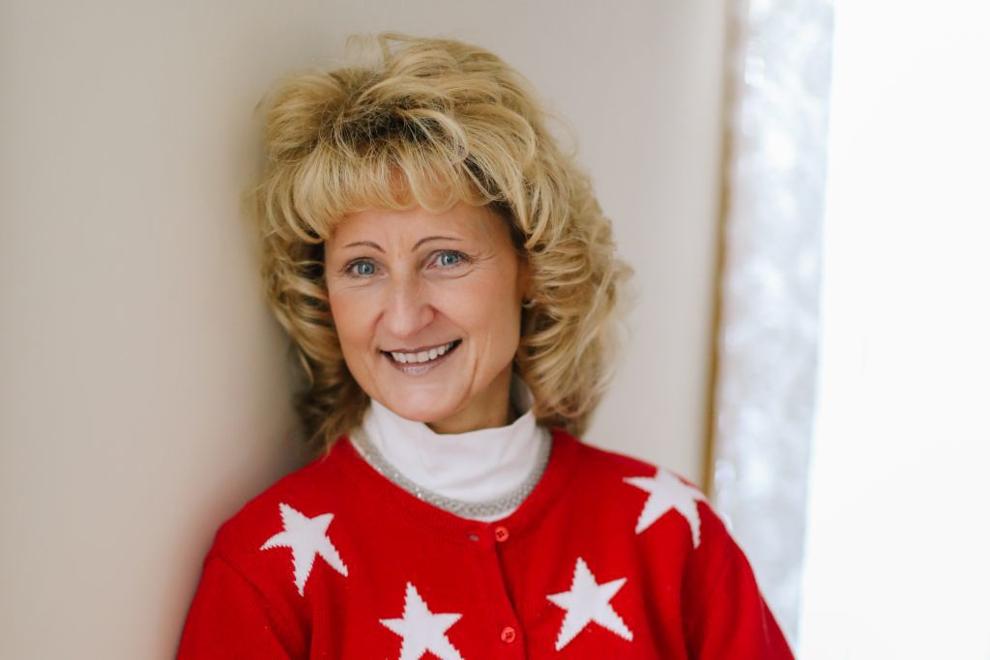 "Being as involved in this community as I am and the love I have for this community, it only made sense that I would start to think, 'I worked with Rod, I worked with Sherene, I worked with Bernie Smith and Dave Frick. Who's going to fill their shoes?' I was concerned about 'who has the experience and knows all the things behind all the things a commissioner is involved with?' So I stepped up."
Campaigning for commissioner has taken Gorman to meet voters who underscored the needs that she heard in the spring, she said.
"It tends to follow or align itself to what we heard in the primary. I think I was a little surprised by how much people do understand that a county commissioner really isn't in control of the property tax issue, but is in the legislative policy for change that would be needed. They also represented that their voices and their local representative is extremely viable in the process of how we will get it changed.
"Mike Keith and I decided to try as a ticket to show our true desire to work collaboratively and cooperatively, not just as a team ourselves but as three commissioners, whoever gets the job, needs to really make the effort to work together on the issues. We did about six meet-and-greets throughout the campaign."
Gorman said area residents have raised important matters for her to act on if elected.
"The issue that came up is the broadband capability because it impacts people's lives whether through their businesses, their children in school, being competitive with other places. It came up a lot. These issues tended to trend and were the same.
"But some of the issues that came up were about charter schools … and people meeting with us would ask us what does a county commissioner do ... and students asked that question at IUP. It was good for us and good for the residents to have those kinds of exchanges."
On the whole, Gorman said her first immersion in a run for public office has been anything but daunting.
"It makes me more anxious to get in there and do the job. I have always been a people person. I love people and remember saying through my career — I don't care if you're a frontline worker or a bag lady standing behind me in line, if you ask me for help or assistance, I'm going to do whatever I can to give it to you. This is being kind to each other as human beings, but it is this idea that 'one becomes two, two becomes 20, and 20 become 2,000.' If you turn our back on people and not help them, what do you have?
"But I think I have defined myself for people in a lot of ways. People told me they were skeptical of me and didn't believe what I say I am. Some of it was a test and I think I passed because most of them said 'I was really surprised,' 'I didn't expect this, or 'you have my vote,' which made me feel really good. But I think people have allowed me to define myself for what I represent and who I am."
Her campaigning has brought no surprises, she said.
"Jobs, taxation, all the things that impact our lives, the things we deal with every single day. People were just honest and genuine about their … needs or whether they were being served well or not served well. Whether it was water contamination or broadband or workforce shortage or maintaining a business … and just human issues that show we are not immune from the rest of the world.
With most focus and discussion concerning areas to improve, Gorman said Indiana County's virtues have emerged.
"Who we are. It does go back in history to that southwestern Pennsylvania work ethic. We're hard workers, we're genuine people, we bring our best … 99 percent of your employees are just looking to do a good job and have a good life, they're not in there to make problems or consternation. They mean well, and it's just giving them the tools and resources needed to make them productive and then make your business productive."
More than anyone else, Gorman said, she has convinced herself that she's one of the right people to serve the next four years in the county commissioners' office.
"I know it more now than I knew it when I first started. I wanted to do the job after the primary. I was ready to jump in and start doing stuff. I had to realize that this was not like an interview. I have all skills, none of this scares me, I'm ready to start to tackle this. And I can't do it yet," she said.
"I am a worker, I like to see things to fruition, and I like to have a constructive outcome. I'm not about sitting around rooms where nothing gets done. I like to act and I like to see results where people might not always agree or think it's the right answer, but it's obvious that something's getting done."
Sherene Hess, 51, is a resident of White Township and mother of four sons, Adam, Logan, Grant and Gage. She currently serves on the board of county commissioners.
The incumbency is an experience no other candidate brings to the table.
"After four years, I see the breadth and depth of the issues and the seriousness of it, and the fact that the board of commissioners make decisions that affect the growth of the county and ability for it to prosper," Hess said. "Obviously we work in partnership. I've seen how many areas we intersect with and it is kind of significant when you think about it."
During her campaigning over the summer, voters affirmed what Hess expected would be the top issues of concern.
"They are hoping for pretty much, the typical — they would like to see more opportunities, they could like to see young people stay, their family members stay. They are concerned about the volunteer fire departments; they are concerned about declining enrollment; which is significant (at Indiana University of Pennsylvania); they're concerned about spending, by the schools and at the county and on up. It's pretty typical stuff.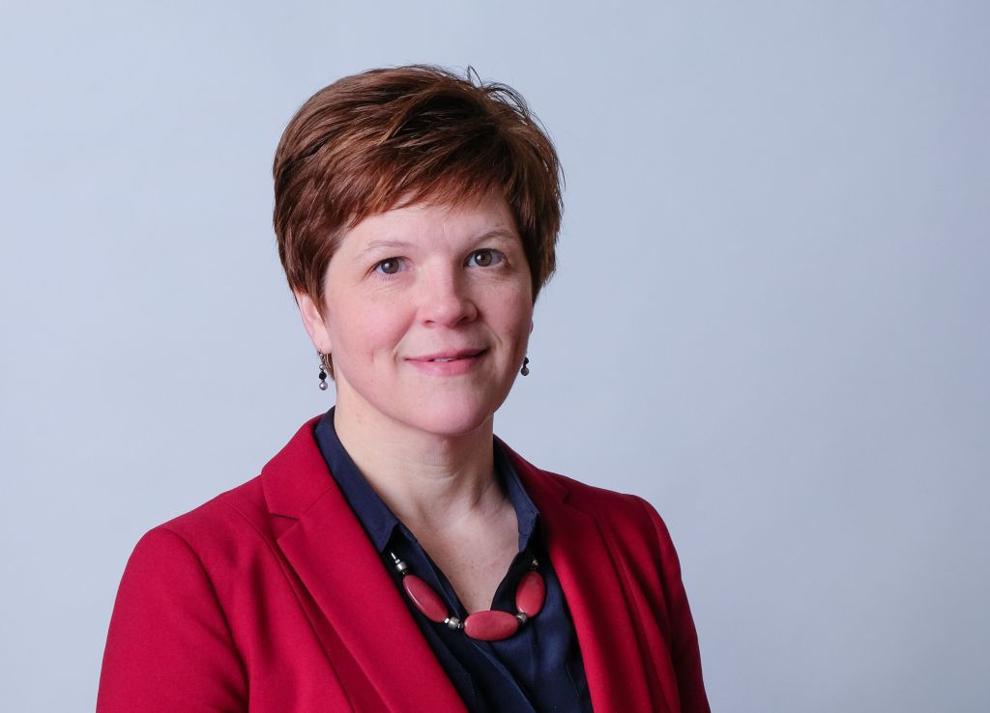 "They're pleased about URBN, I've heard comments on that. … They're pretty positive about that. People do want to see support of their existing businesses, we hear that more and more."
Hess said she shapes her goals after personally meeting voters.
"I always enjoy talking to people. A three-minute conversation is worth more than an hourlong debate, any day of  the week. I've been to a number of these coal patch towns, way more than I saw during my first campaign, and really seen the struggles that people are having in terms of health aging, and the decline of towns," she said.
"But how much they love their little towns. It's very touching and it does make you think. We've got to do something. Rural America is worth protecting, little-town America is worth preserving.
"And that means definitely … the notion of paying attention to the rural challenges goes into the top. It covers a lot of things, but I don't think when I first started that there was this notion of a huge divide, but that sort of emerged a few years ago in a big way with the national campaign.
"Maybe that's the surprising thing," Hess said. "Just how big the gap is between urban and rural resources and the challenges."
In addition to voter-driven issues, Hess said, she has been concerned, as a commissioner, about the integrity of the elections that most take for granted.
"There are a few things. … The safety and security of the elections process, which did not come onto the (voters') radar screen at all, comes from a call for safety but it was a big deal for us (LOWV) because it was an expense. I believe that voting equipment needs to be safe and secure. But in Indiana County, it has always been, because our leaders have had foresight to have the verifiable paper trail from the beginning," she said.
"I think the breakdown per voter for the extra equipment was … an expense we actually had budgeted for, and we look at it as an operational expense. But a worthwhile expense."
The very nature of campaigning raises negative issues. Hess said it's not hard to identify the positives, the strengths that need to be preserved.
"We do have a quality of life here. You only need to go into the busy city to really understand the rural nature, the quietness, the green space, the nature, and find out how valuable that it. The county parks and trails has a really high value. We have affordable housing here.
"It's difficult because none of that means a whole lot if you don't have a job. But we have that work ethic here.
"Our rural nature, our neighborliness. This is ... rural America. This is where environmental protection happens. It doesn't happen in the concrete jungle of the city. It's in the headwaters. And it should be taken seriously, here in the countryside."
Hess holds her track record as deserving of a second term in the commissioners' office.
"Just by serving, I feel qualified to begin with, relatively speaking. I have a lot of experience working with county leaders, state and federal leaders for that matter. By virtue of four pretty intense years on the job, I have built those relationships even further," she said.
"I think I have built some capital for Indiana County with our federal and state leaders. People have invested in me and I'm a known entity now. I think it's well known that I work hard, I'm a person of my word, I try to find solutions for problems when people come to me. I work hard to find solutions. I don't know that everybody can honestly say that they can do that.
"There's sort of a spiritual element to this job. It's your calling. You don't do it for money, you don't do it because you get to go to a lot of dinners and events, you do it because you want to help people.
"I learn something just about every single day," Hess said.
Mike Keith, 58, of Rayne Township, has a wife, Lori, and three sons Ryan, Garrett and Tyler.  Keith is in his eighth year of service as a member of the Rayne Township board of supervisors.
Keith said he is taking a methodical approach to reach the board of county commissioners.
"I start things at the very bottom. I started eight years ago at the lower level of government at township supervisor. I've learned how government operates and learned how to make things better. With government it's different than the private sector. You still have revenues and expenses. Government is basically like a business as far as operations, but it has a different style," he said.
"My theory in wanting to be a county commissioner was that I wanted to step in there and offer my experience, my leadership skills and expertise to try to help develop Indiana County to a better place."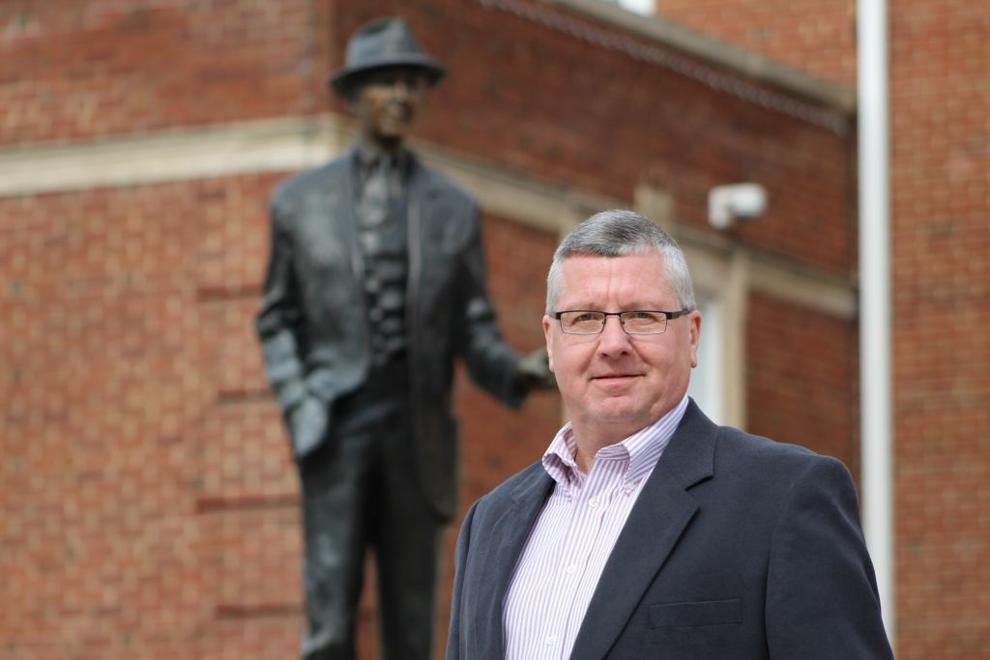 Keith said the voters have made the issues clear during the course of the campaign.
"Obviously all the taxpayers in the county are concerned with their taxes. Where are they going to go? I'm just as concerned with property tax as anybody else. But … right now all we can do is support legislation with ideas and back them to try to reduce the property tax itself," he said.
"As far as the county tax goes, pretty much what I feel is we get in there, we find out the day-to-day operation and what the county's needs are. Understanding those, then start looking outside the box for different ways to either make services better for the citizens of the county, reduce taxes or both.
"Another thing is people are concerned with the broadband issue. It's going to take a long process and it's going to take a partnership of many to see this through. It's not going to happen overnight, by no means," Keith said. "It's one of those services that we need to work on because that is the direction of our society today.
"Another is the opioid situation we have. Again it is a concern, it's something that cannot be overlooked, and it's something we have to address," he said. "And there are many, many other issues that citizens have actually brought up. The bottom line is that these are concerns that, first of all, we listen to, and we basically have to find ways of making them better in different ways, whether we think out of the box in different directions, that these are services the county provides, and the commissioners have to find a way, along with … department heads to work as a team, to do better with different opportunities."
Few issues surfacing on the campaign trail have been unexpected, he said.
"A lot of these issues are expressed through the newspaper and radio. They've been discussed at town hall meetings," Keith said. "But as far as any surprises, no. These issues are basically what is important."
Keith said he has made a goal of learning all of the county's operations.
"Actually I set my goals and my expectations pretty high. I feel that, again, to go into and understand the 30 different departments, find out the day-to-day operations and then, after studying those, we find out how to make them better."
In addition to the concerns raised by voters, Keith said one that's dear to his heart needs the commissioners' attention.
"Emergency services. Having been in emergency service myself for over 45 years, I can see our volunteers have been depleted in numbers, and this not only in Indiana County but across the state of Pennsylvania. They're down from 350,000 to less than 40,000," he said.
"Our emergency services, the people who answer today versus 45 years ago, our society is totally different. Forty-five years ago, one household (member) could basically support a family. Today it takes two. There are more activities with children growing up that need to be attended to. The hours of training that are required by emergency services to actually serve … it makes it very difficult for people today to actually want to volunteer let alone volunteer.
"We have to find ways to actually help emergency services to exist right now. People are putting in 90 to 95 percent of their time … to raise funds to keep the service going. We need to drop that number," Keith said.
"I'm proposing to actually put a group together to share ideas where we could actually help these services," he said. "I've sidebarred with different members as far as the emergency services, I've talked to other government entities about his, and I believe there is a way that we can start to help emergency services
"It's something that we just keep talking about and talking about. Pretty soon we are going to talk too much. We could possibly lose a service. When you pick up the phone … and if that need on the other end is not available, it's too late. That is one of many things I want to address."
Keith has found in his campaign that the county has valuable assets that need to be preserved.
"A lot of the things that the county right now is working with, there are a lot of things that are strong. For instance Urban Outfitters just broke ribbon here last week; that's a good start.
"Back in the '70s this county actually had development of manufacturing and what we need to do is to repeat that, because economic growth, no matter how good it is, could always be better," Keith said.
"Whatever the pattern is, we follow the pattern and make it strong again. We have to continually support that so we can grow. No matter what economic growth there is, whether farming, manufacturing or retail, we need to stay in tune with those people to make sure they are being taken care of.
"There was too much of that in the '70s and it's gone. We lost a lot. I was part of that process that was being lost when Greensteel (Co. in Dixonville) shut down," Keith lamented.
"Again it's one of those things. You have something, you want to keep it, but you can't keep it if you don't stay in tune with it. You've got to work with it."
All told, Keith said, his accumulation of service and knowledge would make him a good commissioner.
"My years of experience, and it's been proven," Keith said. "Thirty-four years in manufacturing as a plant manager for many of those years, 45 years in emergency services, being able to work on many community boards together and as a team.
"That's the key thing. You have to be a team player. When the new board of commissioners come on board, no matter what, they've got to be a team player. And to be a team player, you have to be a team player with the 30 different departments. With all that put together, I believe we can actually take this county into the future to better things."
Donald Lancaster, 63, lives in Indiana with wife Faye Bradwick. He retired after more than 30 years as an educator in the City of Pittsburgh School District and now serves as a member of Indiana Borough council, assigned to numerous boards and committees.
Lancaster said he has taken a personal approach to reaching the voters this year.
"Basically, my committee is me. If I win, I win; if I don't, I'm still going to keep doing what I'm doing, working toward the betterment of the community.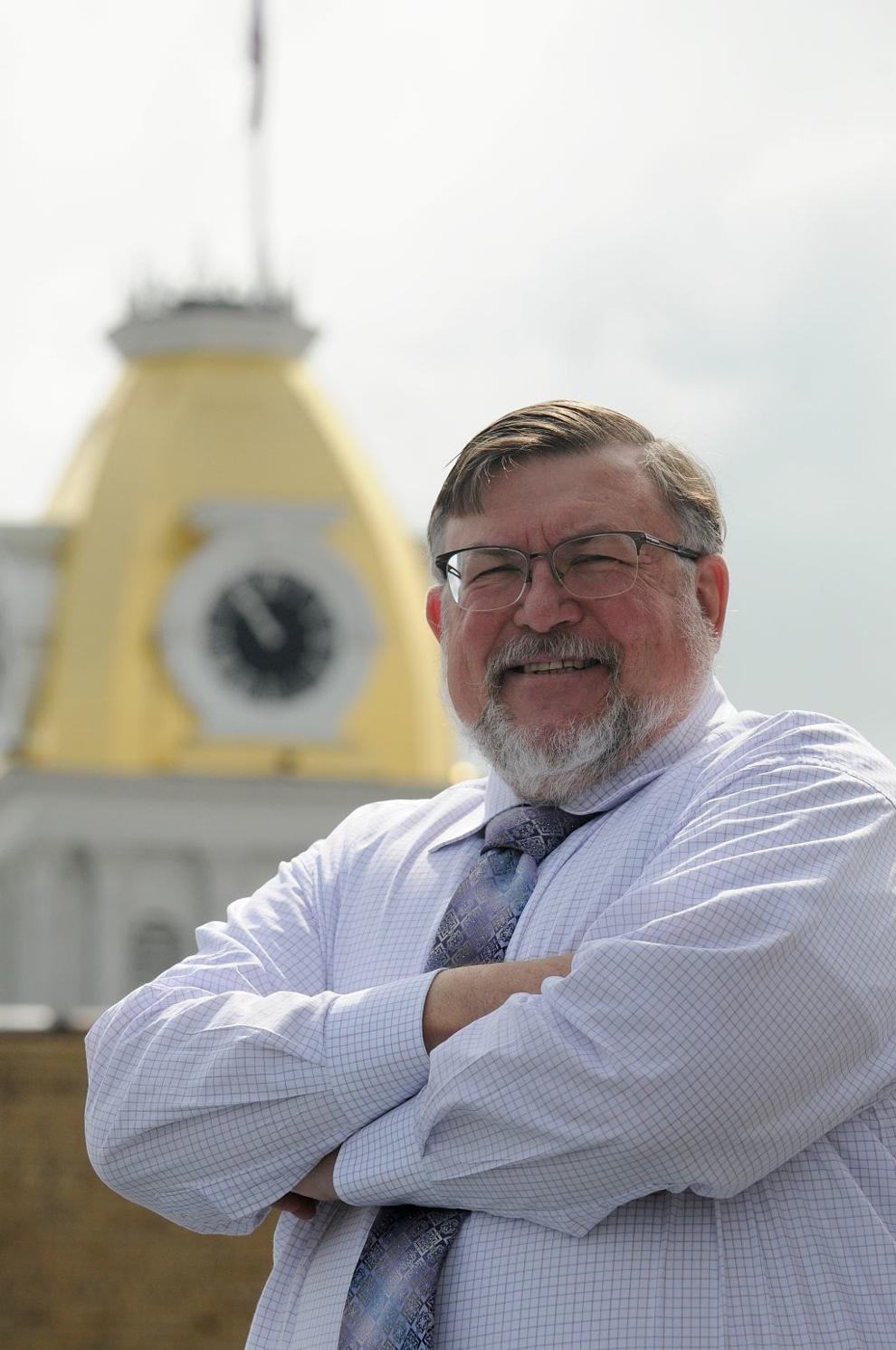 "As far as the candidates, I don't know Juston or Mike all that well, but I know Robin Gorman and Sherene Hess very well. We work together on numerous committees. If I get elected I know I can work with them, and I'm sure I can work with anybody else," he said. "I also know that if I don't win, I will know who will be serving. And I want to see things happen to make this a better place. That's a big reason I'm running."
Lancaster believes that rising from local to county level service would give him a better chance to make a difference.
"I found that in borough work, I like being on committees and what I found opened a door for me. I would say I'm from the borough and I was heard a little bit better than other people," he said. "Now I'm doing things at the county level. If I get elected, that gets me in the door to help better the community here by being on more regional and statewide committees.
"From the county on down to the townships and boroughs, you have a little bit of money, but if you want extra projects you have to file for grants and you have to compete against all the other communities like you."
Lancaster said he would be thrifty as a commissioner.
"At the county level there is so much that I liken to having an insurance policy. You pay (for programs) and think you could do better things with the money, but when you have trouble, you want the housing authority to be there, you want children and youth services to be there, you want emergency management to be there. You want the courts to work. You maintain things and you keep an insurance policy for people who have a need. And I see so much of it disappearing.
"We need to start looking at options so we are not left high and dry when it comes to human services."
Voters have given Lancaster some guidance on improving the county but few surprise suggestions, he said.
"Nobody wants to see taxes go up. A lot of people are upset with the property tax, and I know it's been explained, that it is a state law, and we have to do what we can with it," he said.
"One thing we got away from … is that we can't wait 50 years for reassessment. You have to do it in a timely manner so no one is overpaying and no one is underpaying for any length of time. We need to tweak that system because even though it has been three years, people are still upset about it."
Lancaster said the commissioners give county residents a direct line to higher government.
"People don't know who to complain to. We are representatives. The county commissioners have a bigger voice in Harrisburg than individual citizens because we carry political weight," he said. "Part of our job is that communication, working with Rep. Jim Struzzi, Sen. Joe Pittman, Rep. Cris Dush and the people in D.C.
"We don't make a lot of policy changes like they do in Harrisburg, but we are the rural voice to be heard. And this is where the relationships … are important. If someone is elected who doesn't  have those relationships, they need to build them quick.
"There's a lot of big shoes to fill with (the retirements of) Mike Baker and Rod Ruddock. They've done  a lot of good things for this county and we have to find a way to keep that going. I would hope URBN could be the snowball, where it builds momentum. And there's the idea that that might happen because of  the road system built out there."
Lancaster said he would fit well with the three-person board of commissioners because he gets along well with others.
"I'm a Democrat and most of Indiana Borough council is Democratic, but yet we have to work with Republicans to get funding and things like that," Lancaster said. "Instead of getting so polarized like many people, I try to stay focused on what we have in common with others and to work for that. What I bring is ... when I work with people doing committee work, we may disagree on policy, but when it comes to the community, we can work together. And I don't do outrageous things to get other people ticked off at me."
Juston Marusa, 39, lives in Center Township with his wife, Laura, and son Mica. Their second child is expected just after Election Day. Marusa is a landlord, a small business owner and a stay-at-home dad.
"I want generally to help people out. My heart goes out to the community. I've seen people struggle. My wife and I have been able to adapt to our situations, but some people are unable to. I want to try to make a real difference. You can only be a keyboard warrior for so long."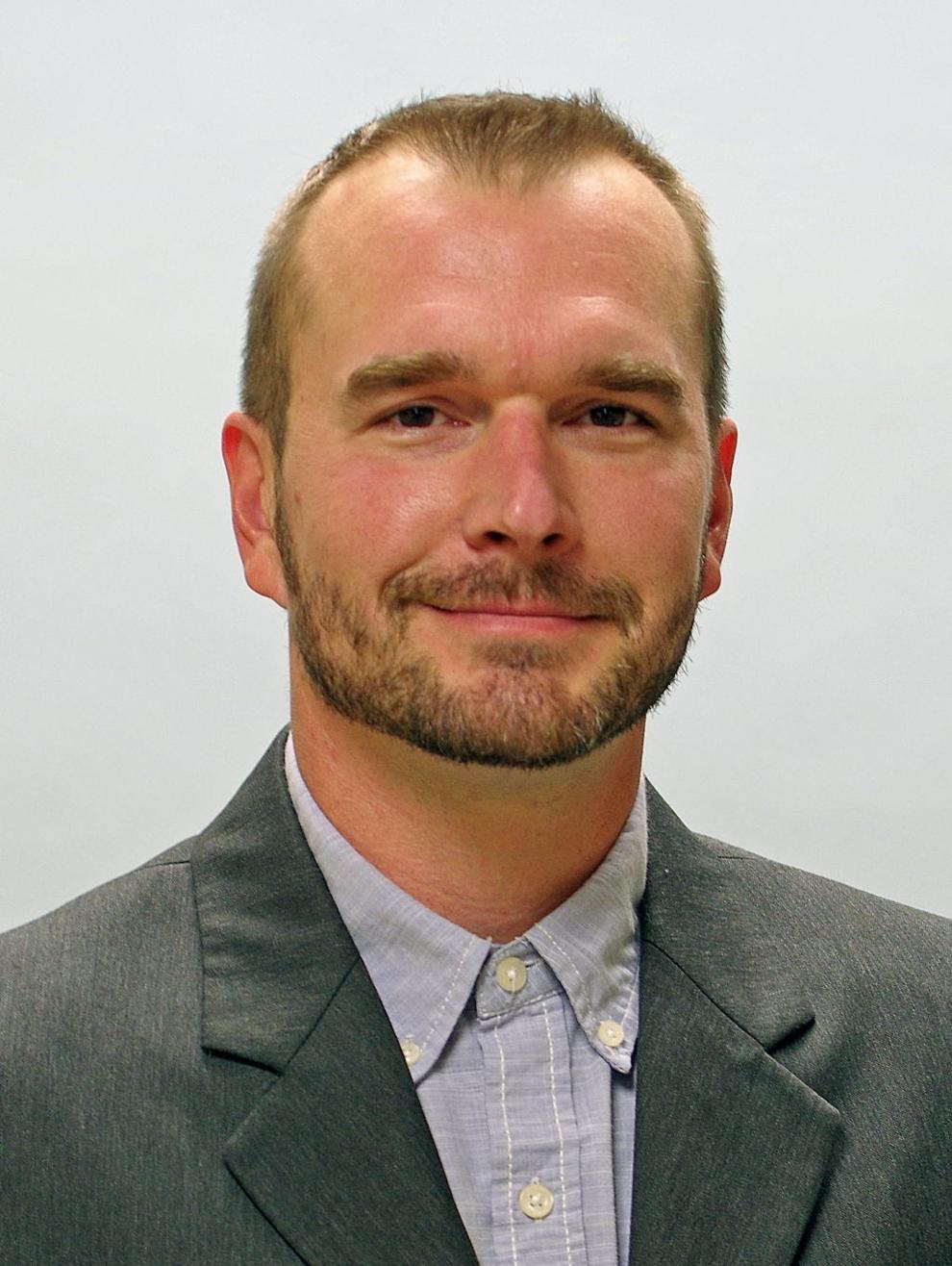 Rather than taking a preconceived notion of issues to fight for in office, Marusa said, he's letting the rank and file county residents, those not a part of the political system, to set the agenda.
"I have talked to Democrats, Republicans and independent voters, and their biggest qualification they keep talking about for a new candidate is 'something different,'" he said. "They all want change. It seems nobody is happy with their party or the way leadership is going. And it's across the board, across the county. I've been knocking on the door and that's one of the biggest things, that they want something different. No more status quo, good old boys club, which I have heard quite a bit."
The traditional issues raised on the campaign trail haven't been a surprise, Marusa said.
"Most people that I talk to, property tax is one of their biggest concerns. What might be surprising is the number of Democrats and Republicans who say they never will vote Democratic or Republican again. It's largely on the national level, where they are getting tired of politics and division.
"There are some isolated issues that individuals have brought up, but I don't think it affects the main goal. I want to bridge the gap between the office and the community," Marusa said. "I think people want a sense that their leaders are actually listening to them. I want to reduce some of the tax burden that they have and I want to be a true voice for the people."
Marusa said he recognizes other issues that he would keep on his priority list, even though voters haven't talked much to him about them.
"The expansion of broadband and to provide alternatives to reach rural areas. It's a topic in the rural areas. Also to shift the focus from college degree to the trades. People want jobs here but there are not enough skilled workers to attract businesses here for manufacturing. I'd like to revise the 'Maker Movement,' a move among groups of people to revitalize things and to revitalize the trades.
"People have the stereotypical view that plumbers or laborers somehow don't make a lot of money or are not educated. I've been a laborer most of my life and I've never once been ashamed of what I did."
Marusa, who relied on a midsummer petition drive to qualify for a position on the general election ballot as an Independent party candidate, said the goodness of Indiana County's people is an asset that doesn't need to be improved.
"The people … I couldn't tell you if they were Democrat or Republican until they told me. But everybody that I talked to, for the most part, has been kind, generous and warm. There is a great sense of community out there and I think the community and I think the community itself is very powerful. That's why I want to bridge the gap between the community and leadership, because those two together can release the potential of Indiana County."
His lack of ties to an organization, Marusa said, would make him an effective county commissioner.
"I'm still going through the struggle that everyone else is. We are still working  on our own finances to help ease the burden of property tax. My small business is centered on metal sculpting, and being an artist I always have to come up with creative solutions, deal with tight deadlines and constraints and facing my clients."
"One of my greatest assets is critical thinking," Marusa said. He suggested that the political landscape, especially nationally, would be less contentious if people stayed open-minded and less eager to judge.
"Peoples' perceptions of 'sides' — they don't realize how much they actually overlap and that there is only a slight difference on either side." he said. "I'd rather find common ground than differences. People are quick to want to know what  differences you have as opposed to commonality. Once you air your differences you can never get back to common ground. It just doesn't work.
"I don't offer my political views until somebody asks me. I'll tell them what I believe and I won't water it down. I've actually changed a few minds with my views as to why. But just going out there and having people come up to me and tell me from the get-go what they  don't like — it stops conversation dead.
"For me this isn't about a position, prestige or a paycheck," Marusa said. "There are better ways to make money than subjecting yourself to politics and bureaucracy. I know some people thrive on getting their face out there and being in office. I'd much rather be at home, but I really want to help the community out, and this is a great platform to do that."