Every Saturday in The Indiana Gazette, find this roundup of family- and community-related events hosted by churches in the Indiana County area.
Curry Run Church on Route 422 near Shelocta has canceled services until further notice due to the COVID-19 pandemic.
MARION CENTER — Presbyterian Church of Marion Center, 206 High St., will hold worship at 10:30 a.m. Sunday.
Scripture is 1 Corinthians 7:1-16, "Messy Church — Influence." In a marriage relationship, we influence each other. Christians need to be that influence in all relationships.
PLUMVILLE — Presbyterian Church of Plumville will hold in-house worship at 11 a.m. Sunday.
Elder Randy Stear will lead worship. We will be celebrating communion, with pre-packaged elements to help prevent the spread of COVID-19. Sunday school will be at 9:45 a.m.
Masks are required and social distancing guidelines are followed.
BLAIRSVILLE — United Presbyterian Church, 137 N. Walnut St., will hold in-house and online worship and Communion with the Rev. Timothy Monroe at 11 a.m. Sunday.
Scriptures are Psalm 95:1-7 and Ephesians 1:15-23.
Safety guidelines will be followed in-house. Livestream access is available at www.r-church.com and through our Facebook page.
The public is invited to Christ Bible Fellowship Church for a program at 10:45 a.m. Sunday of heartwarming and spiritually inspired gospel music presented by the Pearce Sisters: Ellen, Luella and Marcella.
A free-will offering will be received. The church is located at 178 Old Route 119 South, White Township.
CLYMER — St. Michael's Orthodox Church, 465 Morris St., is holding a holupki and pirohi sale.
Cost is $25 for a pan of cooked and frozen holupki (amount varies), and $7 a dozen for frozen pirohi.
Call (724) 465-9882 to order.
HOMER CITY — Beginning Monday, Homer City United Methodist Church will again be hosting GriefShare, a 13-week Christ-centered grief support group and special help seminar program for those experiencing grief and loss of a loved one.
This will be held in a virtual (online) format.
GriefShare meets from 6:30 to 8 p.m. Mondays online. To register, visit www.griefshare.org and use the "Find a group" listing.
There is a $15 cost for materials and book.
CHERRY TREE — Taryn Harbridge will be in concert at 7 p.m. Tuesday at Calvary Evangelical Church, Sylvis Road.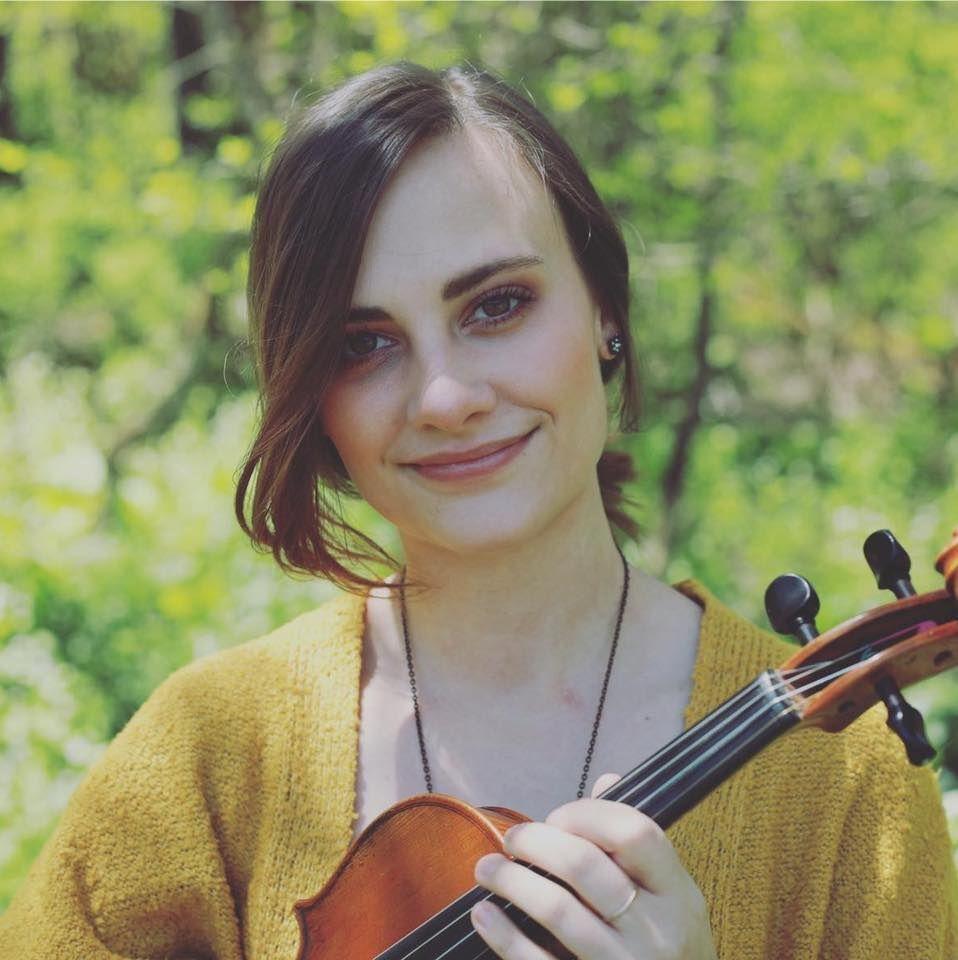 Taryn's music has a large Celtic influence and centers around violin, penny whistle and piano. Her passion for Jesus Christ permeates through her arranging, orchestrating and performing instrumental versions of cherished hymns.
Pastor Clint Pearsall and congregation invite you to join us as we reflect on God's blessings at this special Thanksgiving service.
A virtual session on present and post-pandemic pastoral care will take place from 9:30 to 11 a.m. Tuesday.
The session will provide a background of the current pandemic impacts on Indiana County, medical interventions now and in the future, and ways pastors can help their congregations through these unprecedented times — and help themselves.
Presenters are Thomas Stutzman, director of Indiana County Emergency Management; Dr. James Dickson, EMA medical director and emergency medicine specialist; and Dr. Ralph May, chief clinical officer at the Community Guidance Center.
The meeting will be via Zoom and attendees will receive a join link after they register.
Christ Bible Fellowship Church, 178 Old Route 119 South, White Township, will have a Thanksgiving Eve service at 7 p.m. Wednesday.
CHERRY TREE — Pine Grove Church of God is having a spaghetti dinner from 3 to 7 p.m. Saturday, Nov. 28.
The meal is takeout only. Cost is $8 for adults, $4 for children age 6 to 12 and free for children 5 and younger.
Nick "The Greek" Pirovolos will be the guest speaker at 6:30 p.m. Sunday, Nov. 29, at Cornerstone Worship Center.
Pirovolos went from a scrappy immigrant boy to a fearless underworld criminal. He terrorized the towns and cities he roamed as a hitman, thief and drug addict. As a result of his life choices, he ended up in the Ohio State Penitentiary in Mansfield.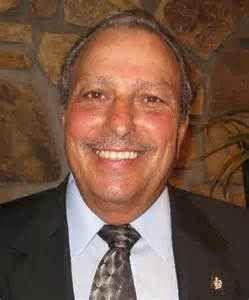 In February 1972, an old bullet wound complication brought him face-to-face with death. Pirovolos was in the intensive care unit of the penitentiary, and he was scheduled for an operation. The operation was given little chance of success.
A fellow inmate led Pirovolos to Jesus Christ and, right then, God instantly and miraculously healed Pirovolos.
In 1973, while still incarcerated, Pirovolos started Inside-Out Prison Ministries. Since his release from prison, he has dedicated his life ministering the gospel to inmates across the United States.
Pirovolos has appeared on Trinity Broadcasting Network, "700 Club," "100 Huntley Street" and many other Christian stations in the United States and other countries.
Pastor Paul Price invites the public to attend. Cornerstone Worship Center is located at 500 Lenz Road, overlooking the Route 422 bypass at Route 286, White Township.
HOMER CITY — The annual Christmas nut roll sale will be held from 9 a.m. to 1 p.m. Dec. 19 at St. Mary's Byzantine Catholic Church, 279 Yellow Creek St., Homer City.
Varieties include nut, apricot, poppy seed and apricot/nut rolls. The cost is $12 each.
Orders must be received by Tuesday, Dec. 1, by contacting Judy Holliday at (724) 840-7673. Please leave a message or text, along with your name, phone number and your order.
A limited number of rolls are being made this year so please order early. Also, COVID-19 precautions will be followed. When picking up orders, please wear a mask and practice social distancing.
Christmas Arts and Crafts Festival
Indiana Church of the Brethren will host a Christmas Arts and Crafts Festival from 10 a.m. to 5 p.m. Dec. 5.
There will be arts and crafts made by local artisans, barbecue from PA Barbecue's Pig Rig, cookies and hot chocolate, and Christmas music.
CDC guidelines will be in place.
Church proceeds will benefit Pastor Kirt Anderson for recent medical expenses.
Other events that day include Trees for Troops at Mytrysak Family Tree Farm from 9 a.m. to 5 p.m. and A Country Faire Christmas at S&T Bank Arena from 10 a.m. to 5 p.m.
December ready-to-eat meal
PENN RUN — Penn Run Christian Outreach Center, 75 Grace Church Road, is selling hot ready-to-eat baked chicken meals for Saturday, Dec. 5, at a cost of $10 per meal.
The ready-to-eat meal consists of oven-baked chicken, penne with Alfredo sauce, corn, roll and dessert.
Ready-to-eat meals need to be picked up between 4 and 6 p.m. on Saturday, Dec. 5.
Orders must be phoned in to the Penn Run Church of the Brethren office at (724) 463-0420 no later than Monday, Nov. 30.
Since the community can't be together this year, members of Ambrose Baptist Church didn't want to miss seeing everyone and will offer its annual Women's Christmas Tea as a drive-thru event this year.
The event will be from 2 to 4 p.m. Dec. 6 at the church, 22 Georgeville Road, Marion Center.
Gift bags will contain a homemade ornament, a devotional book, snack and, of course, tea.
For those who would like to participate, the church will collect items for the Visiting Nurse Association.
Monetary donations will be accepted, as well as items such as digital thermometers, towels, bathroom scales, washcloths, combs, slippers, dietary supplements and toiletries.