Three Indiana County 4-H horse members, all from the Sleepy Hollow 4-H Club, competed in the 2019 Junior Championship Horse Show, returning home with several blue ribbons and championships.
The purpose of this show is for members to work with and train younger junior horses.
Over 140 youths participated in the show with 450 entries.
Khylee Maglione won several major awards. In performance classes, her horse, "Krymsuns Lazy Loper," won blue merit awards in the walk/jog three-year-old Western Pleasure Futurity and the walk/jog three-year-old Western Performance Skills class.
They went on to win the Western Pleasure Walk/Jog Futurity Championship and the Western Performance Skills Walk/Jog Championship.
She also placed well in halter classes, including blue merit in Quarter Horse Three-Year-Old Mare and Reserve Champion Western Horse Three-Year-Old Mare.
Khylee also won a Master Showman Award and was named Reserve Champion Showman over 20 entries from the Western division.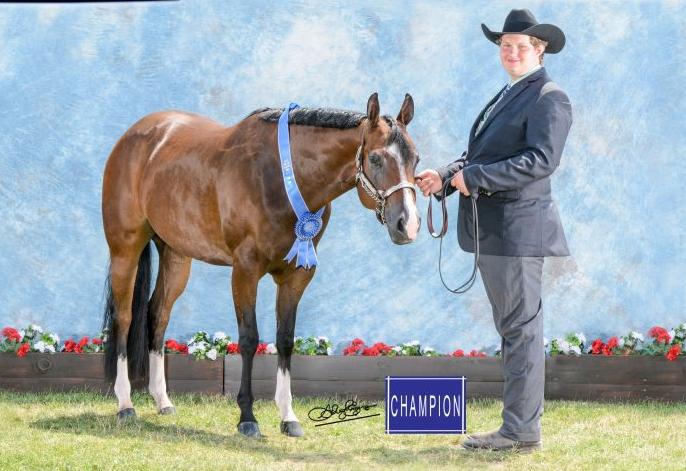 Andrew Adams also competed in Western classes. His four-year-old Quarter Horse mare, "Keeping Her Rich," won a blue merit ribbon and was then named Western Horse Four-Year-Old Mare Champion.
Danielle Adams exhibited a Quarter Horse three-year-old gelding, "Sleeping Ona Illusion," which won a blue merit and placed third in the Western Horse Three-Year-Old Gelding Champion Class.