Indiana businessman Tony DeLoreto, a Democrat, has declared his interest in being considered for the expected special election to replace state Sen. Don White, R-Indiana.
County-level Democratic Committee members in the 41st District will chose from among area Democrats a candidate to run in a special election.
White announced late last month that he intends to retire on Feb. 28, midway through his fifth term, after serving 18 years as the representative in the 41st Senatorial District. At a gathering to announce his retirement on Jan. 30, White said health concerns contributed to his decision.
"I'm a proud father, and pappy who is committed to leaving a legacy of change," DeLoreto said in a news release. "I want to be a leader that will make my family and community proud. I am also a successful small business owner who is living the American dream. I know what it takes to make something out of nothing."
After serving in the U.S. Navy, DeLoreto graduated from Indiana University of Pennsylvania with a degree in journalism in 1988. In 1991, he returned to the district as a permanent resident and business owner, opening Spaghetti Benders restaurant in downtown Indiana. He and his business partner built their restaurant from the ground up. He and his wife, Cherry, now own the restaurant.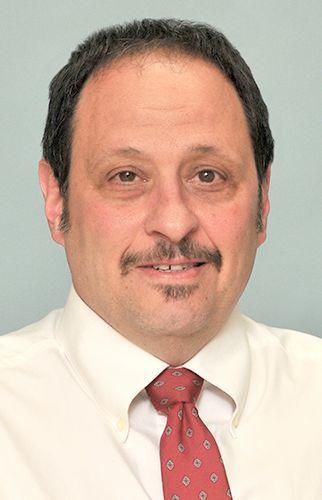 "I built my business starting with the pots and pans from my home, but I couldn't have done it without support of people who believed in me. When I started, I knew it would take a lot of work and dedication, and I was willing to put in the time and effort to make it happen. Now, if given the opportunity, I am ready to do the same as your state senator."
DeLoreto serves on the Chevy Chase Community Action Council and is co-founder of the Northern Appalachian Folk Festival Inc. He and Cherry have raised four children.
A special election to fill a vacancy in the state Senate or House differs from regular elections by eliminating the primary election process, in which registered voters select their parties' nominees.
Democratic and Republican Party leaders instead appoint candidates to run in the special election.
Candidates who are not registered to the major parties may circulate nominating petitions to represent other parties on the ballot.
Upon White's resignation, Lt. Gov. John Fetterman would be responsible for setting an election date. The most likely scenario is that a special election will be held May 21, the date already set for the primary election.
DeLoreto lost to White in the 2016 election for state Senate, garnering about 27 percent of the vote.
The 41st District includes all of Indiana and Armstrong counties, along with parts of Butler and Westmoreland counties.