BLAIRSVILLE — Two adjacent empty storefronts and a nearby vacant lot in the East Market Street business district will be filled this fall by a house of worship.
The Assembly of God Church, which calls its worship place Summit Church, gained approval of Blairsville Borough council Tuesday to remodel the former PNC Bank building, 34 E. Market St., the parking lot and drive-through lanes behind the bank at 29 E. Brown St., and the empty Blairsville Professional Building that once housed Cavalancia Dental, 40 E. Market St., for a church to seat a congregation of as many as 200 people.
Council granted a "change of use special exception" for the properties, now designated in the downtown commercial zone, for occupancy by a church after taking public comment and questioning Pastor Mel Masengale, of Summit Church in White Township, during a 40-minute public hearing.
Along with allowing Summit to convert the use of the buildings, council agreed to sell to Summit an empty lot three doors away, the site of the former Walker Building, for $20,000.
Summit earlier paid $50,000 to Jeffrey A. Cavalancia and Judith R. Cavalancia for the buildings.
Borough Manager Tim Evans said Blairsville had twice advertised the land for sale and received unsatisfactory offers for it, entitling the borough to independently negotiate with another buyer.
"We're excited about the possibility of joining the Blairsville community," Masengale said. "Our biggest goal is to build a great church, but we also want to add value to the borough, we want to add value to the people of Blairsville.
"There are a number of social actions we wish to take, in regard to food programs, after-school programs for students, things of that nature, depending what the needs are. We want to strengthen what is already here and fill gaps in the community."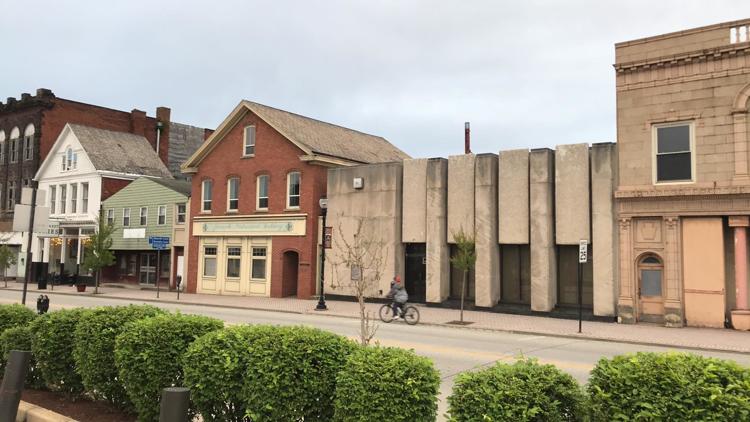 Masengale said Summit Church hopes to begin holding services at the site as soon as late September.
Indiana architecture firm Young & Associates is designing the interior renovation work for the church. The exterior look hasn't been decided, Masengale earlier told the planning commission, Evans reported.
Average Sunday service attendance is expected to be 150 to 160.
Evans said the church would need to comply with the uniform construction code, handicapped access requirements under ADA and borough zoning rules. No residential use would be permitted.
"We have quite a bit of support from other pastors and churches in the community, and we feel confident that coming to town is going to add value to both the borough and citizens," he said.
Council agreed to the permit with special conditions after hearing some neighbors' concerns. Jason Thoma, of Tampa, Fla., who is remodeling the building at 18 E. Market St. (next to the Walker Building site), urged council to allow the present and future use of liquor licenses by businesses within 300 feet of Summit Church. Thomas asked council to specify the classes of liquor licenses in the new use permit.
"Anything that is allowed there now would be continued," Council President John Bertolino said.
"That was one of the things we talked about (before the planning commission) — there would be no issue with future permitted uses, bar and restaurant liquor licenses, in surrounding buildings," Evans said. "They would sign off on that."
"The goal of what we're doing is to prevent somebody from objecting if, for example, Jason Thoma wanted to open a restaurant with a liquor license right next door," Dougherty said. "He'll be permitted to do that, pursuant to the conditions of the continuing use. Our goal is to make it so that liquor establishments are not going to be precluded simply because there is a house of worship."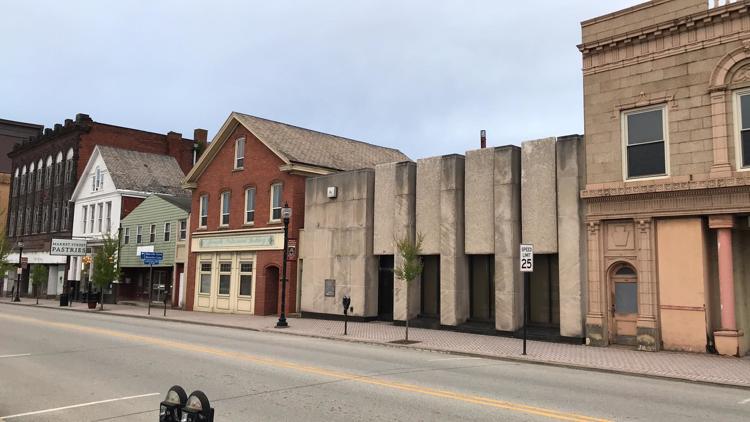 Some council members, Police Chief Michael Allman and neighbor Dan Fluke, of 19 E. Brown St., talked about parking for worshippers and the traffic flow from the parking lots onto surrounding streets including Iron Alley. Discussion included the possibility of making the alley a one-way street.
"One of our philosophies is to hold more services with fewer people," Masengale said. "For example, services on Saturday night. We will not add more cars. We want to work with the local residents."
Council's vote on the permit required a provision that restrictions on access to Iron Alley would be determined later and subject to further review by the borough.
Evans made it clear that the borough was interested in imposing conditions satisfactory to Summit Church, local residents and the business neighbors.
"There are eight buildings and six are empty. We're happy to have two less vacant buildings on that block," he said.
Blairsville officials formally considered the special use permit for Summit Church in an advertised public hearing that interrupted the council's regular monthly business meeting.
Council convened at 6 p.m., recessed after completing most of the agenda, conducted the hearing at 7 p.m., adjourned it at 7:40, the reopened the council business meeting to take a vote on Summit's request.
Bertolino and council members David Janusek and Ron Evanko were present in the council chambers, Adele Davis and Paul Fodor took part by telephone, and Ab Dettorre was absent.
Those present unanimously approved the church proposal and sale of the Walker Building site.