St. Bernard of Clairvaux parishioners called him a jokester, a skilled cook and a devout servant to Blessed Mary, but most of all a priest who shared an extraordinary spiritual gift with no expectation of reward or recognition.
The Rev. William Kiel, the pastor at St. Bernard from 2005 to 2013, died Sunday after a yearlong illness at St. Anne Home in Greensburg. He was 76.
Six years past his retirement from his day-to-day leadership of the 2,500-member parish, Kiel was remembered by churchgoers as though he had celebrated Mass only a day before.
"The parish was just on fire when he was here!" said John Avolio, of Indiana. "Father Bill brought everybody together. He loved Christ and everything he did was through Christ, and he had a tremendous healing ministry and that's what brought a lot of people in."
Kiel was mourned Monday not only by his former Roman Catholic parishioners but by Christians of other denominations, even believers of other faiths, who had taken their burdens of disease and disability to him for prayers of healing.
With Kiel asking intercession of Virgin Mary and invoking the blessing of Christ, those who came to him at his special healing Masses talked of their restoration of health, even peace, after he prayed over them.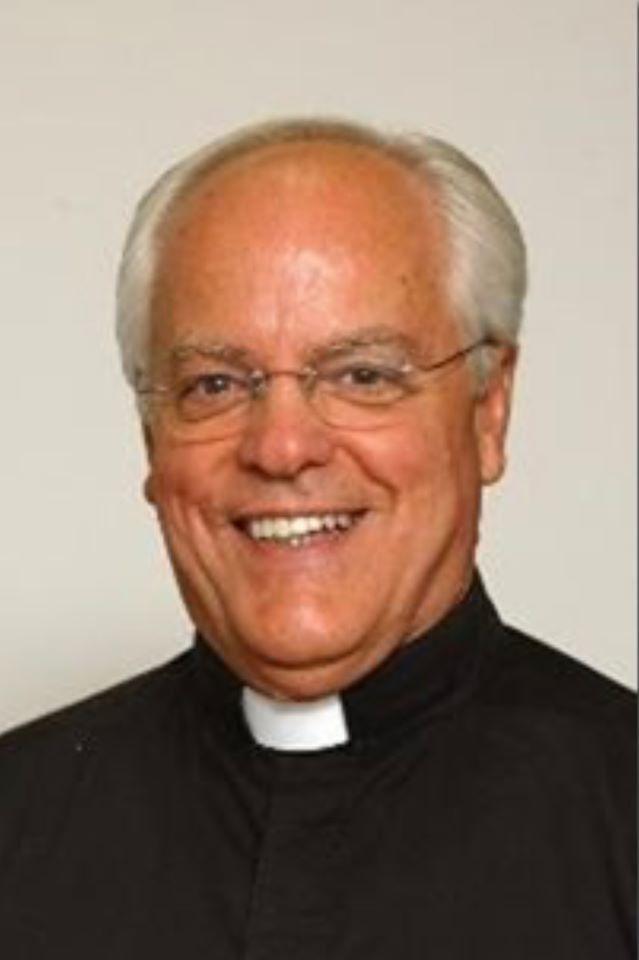 Kiel had said he began praying for healing after visits in the early 1990s to the small town of Medjugorje in Bosnia-Herzegovina, where he worshipped at what's said to be the site of the June 1981 apparition of Mary to six teenagers.
Kiel returned again and again to Medjugorje, each time came home refreshed with new vigor to extend healing to others, parishioners said.
Kiel was the first to say the healing people experienced was not because of him.
"When he discovered he had the gift of healing, he was so surprised," parishioner Trish Dalecki said. "He spent a lot of time praying about what he was supposed to do with this gift, and that's how his healing ministry came about."
"He always made sure that everybody knew it was through the Holy Spirit," Avolio said. "He was an instrument. … He made sure to say, 'hey, that was God, that wasn't me.' But he liked to hear the positive stories."
Parishioners' experiences through Kiel's healing Masses earned requests for him to hold similar services at churches throughout western Pennsylvania. After he retired to the Uniontown area, his Masses grew a following in West Virginia. Several churches in Florida had invited him to celebrate healing Masses over the winter and offered to accommodate a months-long visit.
Kiel organized groups of area parishioners to join his return pilgrimages to Medjugorje over the years.
Lisa Buggey, of Indiana, said she and her husband, Brian, traveled six times with Kiel.
In all, he traveled 43 times to the site of the apparition.
"The Blessed Mother calls you there and she sends you back home with work to do, things to do for Her," Lisa Buggey said. "Father Bill brought to a lot of people in our area and St. Bernard a great devotion to the Blessed Mother, the rosary and adoration.
"I thanked him for all he did, and he didn't want to be complimented. He said 'it's not me,' that he did the work that God wanted him to do."
Kiel discovered the healing gift early in his priesthood but his service to the church and Catholics was comparatively short.
Long before his 2005 assignment to St. Bernard Church in Indiana, Kiel enrolled at Indiana University of Pennsylvania, where he received a bachelor's degree in biology in 1966 and a master's in biology education in 1970.
His first career for more than 20 years was as a school teacher. Kiel taught biology at Greensburg Salem High School from 1966 to 1989.
At age 46, he gave up public school for studies at St. Vincent Seminary in Latrobe. He was ordained in 1993.
His assignments as a pastor took him to Greensburg, Trafford, Kittanning, Uniontown and, finally, Indiana.
More than the gift of healing, Adam Marshall recalled Kiel's knack for instilling peace.
"When you think of the spectrum of people you know, from those who bring you peace to those who give you anxiety … I felt there were very few people that I felt as calm," Marshall said. "I felt a peace all the time around him. Everybody did."
Parishioners remembered Kiel's culinary gifts as well. Rarely did Kiel dine alone at the rectory next to the church on the hillside overlooking the east side of Indiana in White Township. Scores of parishioners were his invited guests, many in groups taking part in parish ministries, to enjoy dinners that Kiel cooked and served.
Avolio and Dalecki remembered Kiel sometimes dabbled in the kitchen of the church social hall while volunteers cooked the Lent season fish dinners. He declined an offer for a special recipe adopted to be named for him, Dalecki said.
"Eat dessert first," Kiel often counseled parishioners. His advice was meant less about the order of the foods served for dinner; he figuratively encouraged people to first pursue the things that brought them joy in life.
And they remembered his unique, sometimes quirky sense of humor.
"He was crazy funny," Dalecki said.
"Yeah, he was always trying to zap someone. You didn't know if he was serious or not until you caught on to him," Avolio said. "He caught my wife almost every time!"
That part of his nature endeared him to parishioners
"That was it. One of his biggest assets was that he could bring people together, and make everyone feel warm and welcome," Avolio said.
But Kiel's humility was the common thread through his service.
It accounted for his wish to be buried soon after his death with no viewing or formal service.
He was buried Monday morning almost in the shadow of the church he last served, near the Fatima Shrine in St. Bernard Cemetery, Fr. Tom Federline said late Monday afternoon.
There was a small gathering of his family and closest friends.
Fr. Federline said he would celebrate a memorial Mass at 7 p.m. Oct. 22 at St. Bernard Church.