Tammy Foust, the department's secretary and a firefighter, is working along with Rick Nastase to secure funding and plan the event set for June 27, a week ahead of the July 4 holiday.
Foust has set up a GoFundMe account for the festival, titled Coral-Graceton VFC July 4th 2020, with a goal of raising $10,000.
Of those funds, $8,000 is needed for a fireworks display from Starfire Corp., and the remainder will help fund supplies and other costs.
Beyond a fireworks display, Foust said the festival will include food, live entertainment, a car show and other activities.
"I want it to be a memorable one," Foust said. "I'm hoping it will be a really nice celebration to make up for not having it for two years."
All county fire departments have been invited to set up booths for free at the festival to raise funds and awareness for their own departments.
"It's a good way to get the community and the fire departments together," she said. "It gets the kids out to see the fire departments and generates interest."
The festival is also important, Foust said, because it offers the opportunity for communities to come together in celebration to foster a sense of unity.
"It's not just a festival," she said. "It's about community togetherness. We all need to come together."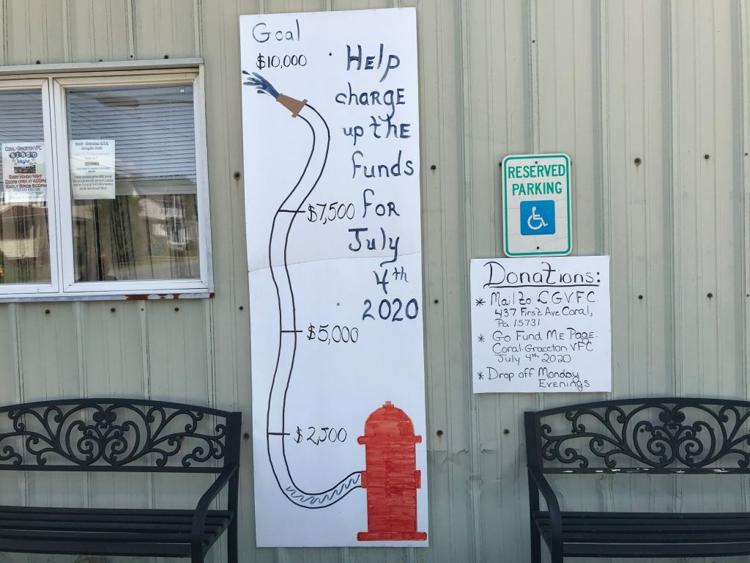 Coral-Graceton's first July Fourth festival was held in 2014 and each year until 2018 when it ended.
The biggest challenges with the festival are funding and that the planning is time-consuming, Foust said. In the case of their fire department, Foust said they have about 15 active members, and there are no social members and no ladies' auxiliary.
To donate, either visit the GoFundMe account, mail  it to CGVFD, 437 First Ave., Coral, PA 15731, or bring a donation in person to the fire department on Mondays between 3 and 9 p.m. during bingo.
If mailing or dropping off a check, please specify on the memo line to direct the donation to the festival.