Four area women have been named by Pennsylvania Business Central's Women in Business to its 2021 Top 20 Female Nonprofit Leaders list.
Recognized by the publication are Audia Boyles, Alice Paul House executive director; Jane Lockard-Clawson, executive director of United Way of Indiana County; Janie McKirgan, president and executive director of the Jimmy Stewart Museum; and Linda Mitchell, executive director of Downtown Indiana Inc.
• Boyles joined Alice Paul House, Indiana County's comprehensive victim service organization, as its executive director in 2013 and worked to establish funding for a new facility for the organization, which opened in November. Her job at APH is focused on keeping women and families healthy and safe, both physically and emotionally.
She has held positions with the Department of Corrections and the Pennsylvania Board of Probation and Parole, and later served as director of administration at Cresson Secure Treatment Unit.
Boyles has a Bachelor of Arts degree in criminology and a Master of Arts in industrial labor relations/human resources from Indiana University of Pennsylvania.
• Lockard-Clawson has served as United Way of Indiana County's executive director since 2017 and uses her passion to make a positive impact on people's lives while raising money and helping nonprofits to reach their full potential.
She has held leadership positions in nonprofit organizations for more than 35 years, 26 of which were spent as CEO of accessAbilities. She also served as director of marketing and business development for the VNA of Indiana County.
Lockard-Clawson has a bachelor's degree in therapeutic recreation/recreational therapy from Penn State University.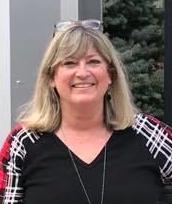 • McKirgan was appointed president and executive director of the Jimmy Stewart Museum in August 2019. During her tenure, renovations and updates have been made to the museum as well as additions to exhibits and expansions of galleries.
She also oversaw the redesign of the organization's website, logo and online store. McKirgan also reaches out to strengthen community relations and partnerships.
She previously served as the fundraising coordinator for United Way of Indiana County, and has served on the board of directors for the museum, the Alice Paul House, Indiana Soccer Boosters, Indiana Area School District Local Board of Trustees and Downtown Indiana.
McKirgan has a Bachelor of Arts degree in communications from Michigan State University.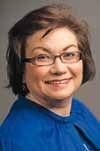 • Mitchell served as Downtown Indiana's assistant director before being named its executive director in January 2018. Her role includes promoting the downtown business district to both county residents and visitors, maintaining and beautifying the downtown, and managing a number of events, including the It's a Wonderful Life Festival.
She has spent the past 30 years working at various nonprofit organizations including Adagio Health, where she was director of communications and development.
Mitchell serves on the boards of the University Museum at IUP, the Indiana County Tourist Bureau, Welcome to Indiana and the Community Advisory Board of WQED Pittsburgh.
She also is the current president of Indiana Women in Networking and a member of the Borough of Indiana's Community Development Committee.
The selectees were chosen by Pennsylvania Business Central's editorial team from a list of nominations sent from throughout the publication's 23-county region from business leaders, chambers of commerce and its readers.