The family of an Indiana University of Pennsylvania student killed in a weekend automobile accident in Armstrong County has set up a GoFundMe account to cover funeral expenses.
The account was started Sunday on behalf of the family of Brian Swatt Jr. and is more than halfway toward the $25,000 goal.
"We would greatly appreciate any donations to help the family cover the cost of funeral expenses for this unforeseen tragedy," read a post made by "Friends of the Family" who already had about 300 pledges for more than $13,000 as of this morning.
Some pledges were from Indiana County residents.
"Only met Brian once, but I was immediately impressed with him as a leader," said Dana Henry, chief of economic development in the Indiana County Office of Planning and Development, in a post on the GoFundMe page.
The fundraising effort also had 2,400 shares on Facebook as of this morning.
Swatt, 21, was found dead Saturday morning.
State police at Kittanning said it was 24 hours after Swatt failed to stop at a stop sign at Butler and East Brady roads and went over an embankment in East Franklin Township, across the Allegheny River from Kittanning.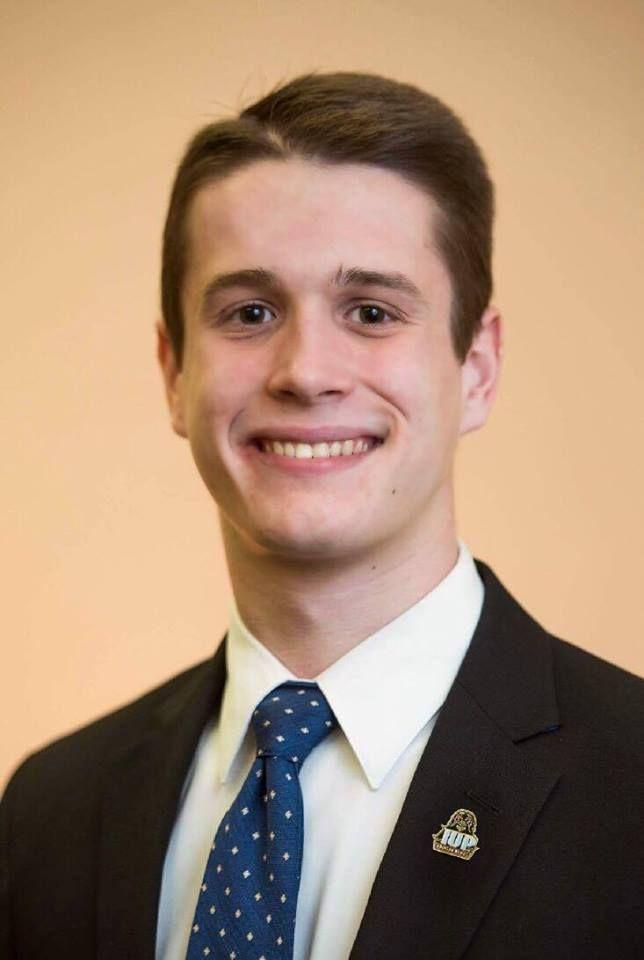 Troopers said he had been entered with the National Crime Information Center as a missing person.
Swatt last was seen Friday at 2 a.m. at an address along Baker's Gas Road in West Franklin Township, four miles west of the crash scene.
He had an address in Indiana and had started a job in the legislative office of state Sen. Joe Pittman, R-Indiana.
Prior to Pittman's inauguration on the Senate floor Monday, Swatt was remembered by Greensburg's Roman Catholic Bishop Edward C. Malesic.
In his invocation for Monday's Senate session, Malesic recalled Swatt's "servant heart" as he pointed out that "his death at an early age" is an indication that "another morning is never guaranteed."
The GoFundMe page shows Swatt after he earned Eagle Scout honors with Troop 87 in his hometown of Mayfield, Lackawanna County.
"Brian loved being (an) Eagle Scout and loved politics," the "Friends" posted.
A former Boy Scout troop leader of Swatt's, Ron Ryczak, described Swatt as "very bright, articulate, friendly (and) helpful" in an interview with Scranton-area TV station WNEP-16.
"As he learned his Scout skills, he turned around and taught the other boys," Ryczak said. "And as he got older, he took on leadership positions and the boys followed him because he was just that type of a person."
Swatt was a graduate of Lakeland Junior-Senior High School in Scott Township, Lackawanna County, and was attending IUP. There he majored in political science, was president of the Student Government Association, and served as a gubernatorial appointee to the Board of Governors of the Pennsylvania State System of Higher Education, the 14-institution system that includes IUP.