'Tis the season for two holiday gift-giving programs to get ramped up.
Treasures for Children, the annual Salvation Army supplemental Christmas present program for children of income-eligible families in Indiana County, has begun accepting applications.
And the Angels' Wings program has a new sponsor this year: Diamond Drugs Inc. of Indiana, conducted in partnership with the Indiana County Community Action Program. The long-running program provides gifts and necessary items to those in need during the holiday season, created in 1984 by the Donnelly family, until recently the owners of The Indiana Gazette.
"We are honored to take over the Angels' Wings program and continue the wonderful work that the Donnelly family, Indiana Gazette and ICCAP have done over the years for our community," Mark Zilner, owner and chief operating officer of Diamond Drugs, said in a news release. "Angels' Wings is a program that helps so many during the holiday season, and we are looking forward to working with ICCAP and The Indiana Gazette to ensure the continued success of this valuable program."
The Gazette, now part of Sample News Group, will continue to sponsor the program as well.
"After seeing the history of their commitment to the program over the years, Diamond Drugs is the perfect fit as the new primary sponsor of the Angels' Wings Program. They have always been amazingly generous with their support," said Linda Donnelly, who will remain involved with the program as an advisor.
The program has had a few name changes over the years, but the mission has remained the same: to spread a bit of joy and hope during the holidays to those who need it most.
Applications for Angels' Wings can be found at www.angelswingsprogram.com. Applications will be accepted from now through Oct. 19. Due to the global coronavirus pandemic, Angels' Wings is allowing applications to be emailed or mailed in so long as they are received by Oct. 19. Those unable to email an application to info@angelswingsprogram.com, or mail an application to Angels' Wings Program, Attn: Courtney Adams, P.O. Box 786, Indiana, PA 15701, can make an appointment by calling (724) 840-4729.
Applicants are encouraged to apply as soon as possible. Once received, applicants will be contacted to schedule an interview for the program to verify identity/residency and confirm eligibility. In order to apply/be considered for the program one must qualify for assistance; currently reside in Indiana County.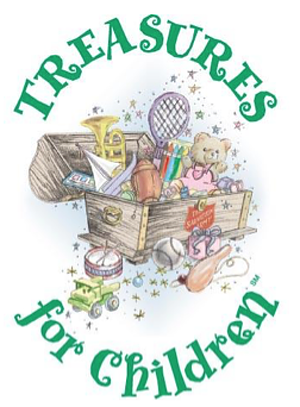 If the program reaches out to schedule an interview about that application, the following will be required:
• Proof of residency if ID is not current
• Social Security card for each adult applicant
• Social Security card or birth certificate for children
• Proof of income for all adult individuals living in the household
The program also is looking for volunteers to help during November and December.
Exact dates and locations will be announced later, but the program is in need of wrappers (wrapping gifts that have been donated) and  shoppers (shopping for individual tags that have not been taken off of trees).
Meanwhile, Treasures for Children has begun Christmas sign-ups at the Army's worship and service center at 635 Water St., Indiana. Sign-ups began this week and continue on Sept. 28 and 30 and on Oct. 2, 5, 7 and 9.
All sign-ups for The Salvation Army program are by appointment only. Those interested should call the office at (724) 465-2530, ext. 10.
For Treasures, The Salvation Army requires an applicant's valid photo identification, Social Security numbers for all members of the household, proof of all household income for last 30 days, birth certificates for all children who will be 14 or younger as of Dec. 25.
The Salvation Army's limit is three wishes per child. Clothing sizes also are requested.