The Indiana Art Association is offering the following exhibits of members' artwork through Aug. 5:
• Ambulatory Building at IRMC, 835 Hospital Road, White Township: Diana Lynn and Joy Berringer. Works can be viewed Monday through Friday from 8 a.m. to 8 p.m.
• UrgiCare Facility at IRMC, 875 Hospital Road, White Township: Kasey Hagens, Larissa Csanyi and JD Varner.
Pieces can be viewed Monday through Friday, from 8 a.m. to 8 p.m., and Saturday and Sunday, 9 a.m. to 5 p.m.
• The Artists Hand Gallery, 732 Philadelphia St., Indiana: Matt Bartus. Gallery hours are Monday through Thursday, 8 a.m. to 5 p.m.; Friday, 8 a.m. to 8 p.m.; and Saturday, 9 a.m. to 5 p.m.
• Calvary Presbyterian Church, 695 School St., Indiana: Cheri Widzowski and Trish Dodson. Check in with the office before viewing works. Normal office hours are 8 a.m. to noon and 1 to 3 p.m. Monday through Friday.
• Home-Made Restaurant, 5820 Route 119 North, Home: Mixed media artwork by Hilary Greenwald. Hours are Monday through Saturday, 6:30 a.m. to 8 p.m., and Sunday 8 a.m. to 8 p.m.
The Historical and Genealogical Society of Indiana County presents new and ongoing exhibits:
• Vietnam Veterans Exhibit: an exhibit honoring those who served during the Vietnam War that includes memorabilia, maps and photos of Indiana County residents who took part in the conflict.
• A Physician's Equipment: a permanent exhibit showcasing the tools of the trade of one of Indiana County's prominent physicians, Dr. Evans.
• The Indiana Chapter of the American Red Cross: artifacts and memorabilia from Indiana County women who served as members of the Red Cross.
• The Indiana County Memorial to the Veterans: a permanent, yet ever-evolving exhibit that details every military event that members of Indiana County have been involved in, from the Revolutionary War to the latest conflicts in the Middle East.
• Other permanent exhibits including A History of Coal Mining and the Lumber Industry in early Indiana County History.
Museum hours are 9 a.m. to 4 p.m. Tuesdays through Fridays and 10 a.m. to 3 p.m. Saturdays; closed Sundays and Mondays. For information, call (724) 463-9600.
The Artists Hand Gallery, 732 Philadelphia St., Indiana, will present "Bikes, Barns and Birches: New Works by Mark Altrogge" to July 22. Hours are 8 a.m. to 5 p.m. Monday through Thursday, 8 a.m. to 8 p.m. Friday and 9 a.m. to 5 p.m. Saturday. For more information, visit www.theartistshandgallery.com.
The Jimmy Stewart Museum, 835 Philadelphia St., Indiana, will present the following movies on a daily basis at 1 p.m., changing weekly:
• "Mr. Smith Goes to Washington," through Sunday
• "The Glenn Miller Story," Monday to July 21
• "The Far Country," July 22 to 28
• "Rear Window," July 29 to Aug. 4
Museum admission: Members, free; adults, $9; seniors, military, students with ID, $8; children 7 to 17, $7; children younger than 7, free. Prices are subject to change. Movies are included with admission to the museum.
Museum hours are 10 a.m. to 4 p.m. Mondays through Saturdays and noon to 4 p.m. Sundays.
For more information, call (724) 349-6112 or go to www.jimmy.org.
The Mountainview Square Dance Club dances every Friday at 7:30 p.m. in the Blairsville High School cafeteria. All modern western square dancers are welcome. The club offers beginning dancing for anyone who would like to learn to square dance. For more information, call Jan at (724) 459-7434.
The Indiana Players will present "Metaphasia — The Twelve Dancing Princesses" at 7:30 p.m. July 19, 20, 26 and 27 at 2:30 p.m. July 21 and 28 at The Philadelphia Street Playhouse, downtown Indiana.
Tickets are available on the website at www.indianaplayers.com, by calling the theater at (724) 464-0725 or at the box office if not sold out.
The annual Summer Concerts in the Park series is offered at Memorial Park in Indiana.
Concerts are from 5:30 to 7 p.m. on Sundays through Aug. 18.
The schedule is as follows: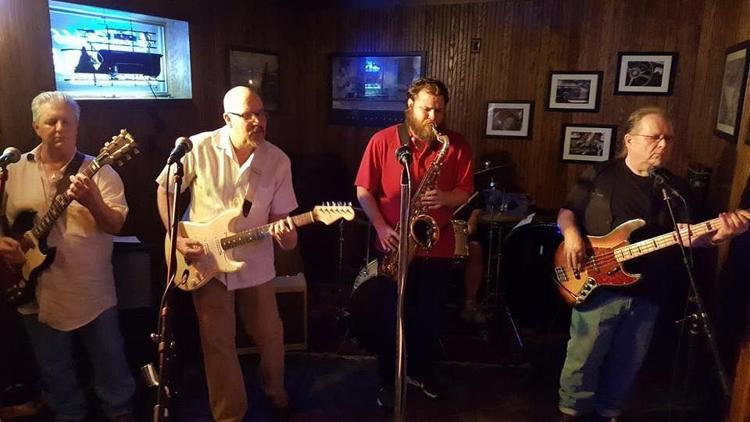 • Sunday: Jerry B and the Bone-Tones. Rockin' R&B, blues and soul.
• July 21: The Unknown String Band. Folk-grass, with partners Aaron Work and Eli Maciak.
• July 28: Cosmic Attack Blues Band. Blues cover band, incorporating baritone, tenor, alto, soprano saxes and even flute into a high energy jamband setting.
• Aug. 4: PA Express Polka Band. Western Pennsylvania polka band.
• Aug. 11: Weird Paul Rock Band. Indie-pop/punk, with Weird Paul Petroskey.
• Aug. 18: AE Honick & Jordan McLaughlin. Blues-driven rock by singer/songwriter AE Honick, of Pittsburgh's Mon Valley.
Marion Center 2019 Summer Concert Series will be held each Friday in July from 7 to 8:30 p.m.
Concerts are free and held at Marion Center Park.
In case of rain, concerts will be in Park Hall.
Food and refreshments will be available, with Marion Center Lions Club funnel cake and fries and the Home Made Ice Cream truck from 8:15 to 8:45 p.m. at each concert, as well as refreshments by Marion Center Basketball on Friday, Marion Center Band Boosters on July 12, Marion Center 4-H Shawnee Riders July 19 and Marion Center Boy Scout Troop 50 on July 26.
Alcoholic beverages are not permitted.
A car show will run in conjunction with the concerts, from 6 to 8 p.m. July 26.
• That Oldies Band, playing tunes from the '50s and '60s, Friday
• Keystone State Quartet, gospel, July 19
• 7 Mile Run, country, July 26
The Rock for Life 20th anniversary charity event is set for Aug. 2 and 3 at Iselin Community Park, 1782 Iselin Road, Saltsburg. The lineup includes The Hellfire Club, Dimwit, Doppler Affect, Amber-Alexis, Farewell Felicia, Safety Last, Skell, After the Fall, X Factor 1, Big House Pete, Terry Lee Spencer, The Borstal Boys, The Shiners, Lenny Collini 4Pak, Post Traumatik and Black Ridge.
This is a two-day, all-ages show. Camping is available.
There will be food trucks. BYOB. Cost is $20.
The Kovalchick Convention and Athletic Complex will present the following:
• Larry the Cable Guy, 8 p.m. Oct. 4
• Travis Tritt at 7 p.m. Nov. 10.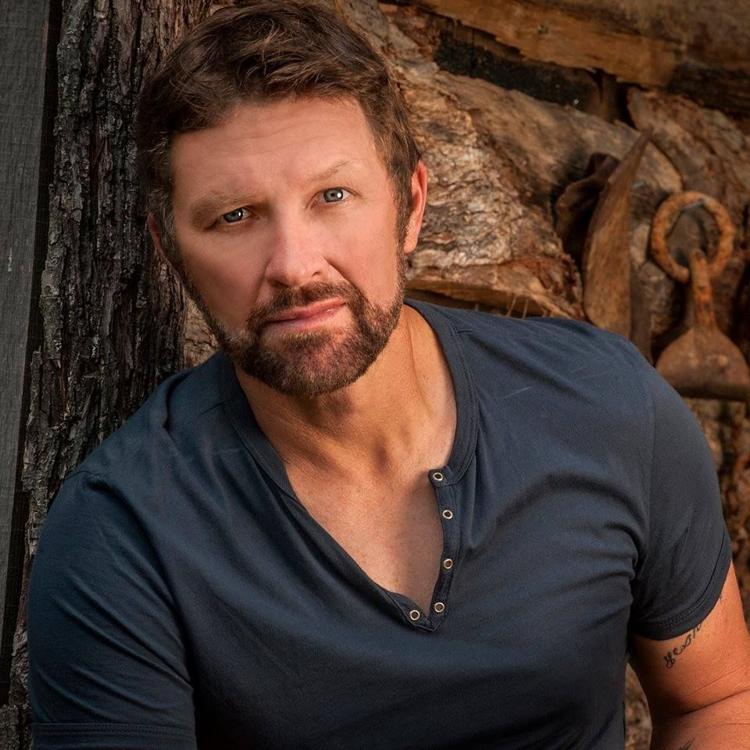 The Fraternal Order of Police Rhododendron Lodge #33 will present its annual Country Music Show to benefit the organization at 3 p.m. Sunday at the Indiana County Fairgrounds at Mack Park. Performers will be Craig Morgan with special guest Andy Davis Band.
Tickets are $27 and general admission only.
Visit www.fop33.com to order tickets, or call (724) 349-9114 or (814) 337-5650.
The Indiana County Farmers' Market is a producer-only market offering fresh, local vegetables, baked goods, meats, eggs, ferments, flour, fruits, honey, maple syrup, plants, flowers and more. SNAP and debit/credit cards are accepted on Saturdays.
The market will be offered through October. It is set up on Saturdays from 9 a.m. to noon at Eighth and Church streets, Indiana.
On Wednesdays, it runs from 3 to 5:30 p.m. across from the KCAC on Wayne Avenue.