Head in just about any direction here and you're bound to bump into a structure of historic significance. The oldest in this community of 2,747 nestled on Delaware Bay dates to 1665 — and possibly earlier.
No wonder history buffs consider Lewes a slice of Nirvana.
"There's a large concentration of old buildings in the historic complex, and there are a lot of historic buildings downtown, too," says Tina Coleman, Southern Delaware Tourism communications manager. "There are also a lot of historic homes throughout the town that have a lot of age on them and that have been beautifully kept up without losing their historic flavor."
Visit Lewes and you'll see a building with a 200-year-old cannonball embedded in its foundation, a ship's hull that recalls a scramble for Spanish gold and a creepy creature known as the Fiji Merman. And you'll learn about Napoleon's fussy sister-in-law, the sea captain who was buried alongside an anchor and the only casualty of a British bombardment during the War of 1812: a chicken.
The Dutch arrived at Cape Henlopen, a point of land that separates Delaware Bay from the Atlantic Ocean, in 1631 and established a whaling colony nearby. By the time Delaware became the first state to ratify the Constitution in 1787 — Pennsylvania followed five days later — Lewes was thriving. Numerous buildings from the pre-Revolutionary War era still stand.
The red-shingled Ryves Holt House — the aforementioned 1665 structure — is acknowledged as the oldest home in its original foundation in the state and one of the 50 oldest buildings in the nation. Duck down as you enter — its ceiling and doorways are low, designed to conserve heat during the winter — and you'll immediately note a mish-mash of architectural styles.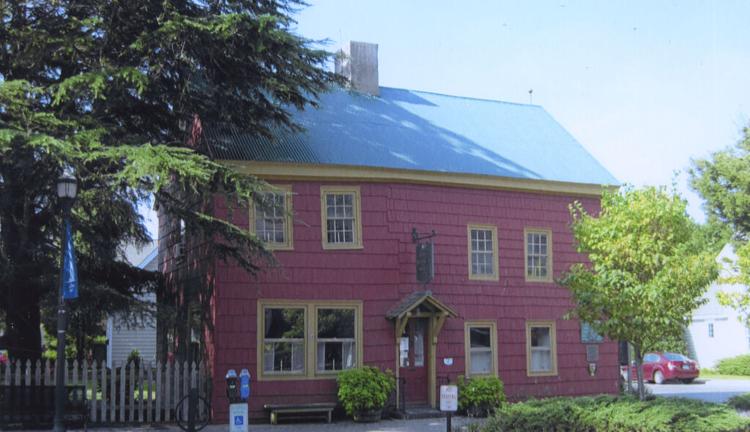 "The home was built onto in three different centuries, first off as a tavern in the 1680s," says Marcos Salaverria, director of education at the Lewes Historical Society. "Then in the 1720s it was owned by Mr. Ryves Holt, an Englishman who was the first Supreme Court justice of Suffolk County. It was later owned by the Marshall family, who lived there for 150 years. So when you walk into the house, depending on which way you turn, you're either stepping into the 1900s, the 1700s or as far back as the 1600s."
The Cannonball House (1765) is so named because it was struck by a British projectile during a 22-hour bombardment of the town in 1813. The cannonball is plainly visible lodged in the foundation, just above ground level. Now a maritime museum, the historical society plans a new exhibit in September called Breaking Britannia's Grasp, an examination of the War of 1812 and how little Lewes repelled the British attack.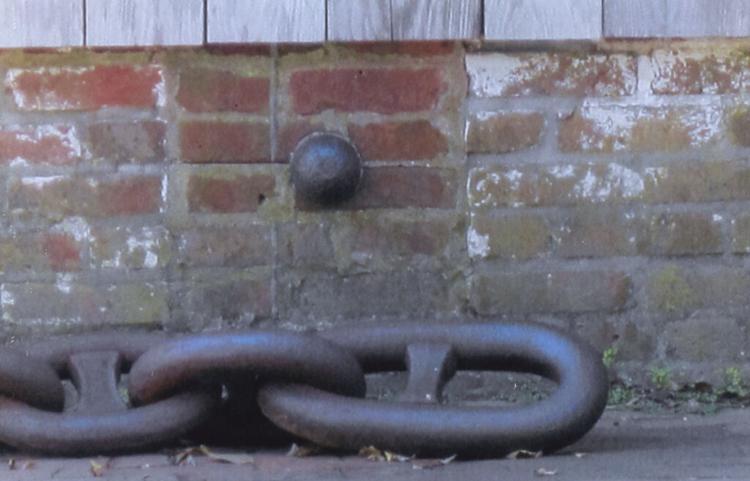 Capt. John Beresford, commander of the 74-gun HMS Poictiers, sailed into Delaware Bay with a small flotilla of ships, headed to Philadelphia. A party sent ashore to procure provisions was rebuffed, so Beresford sent the following message to the town magistrate:
"I must request you will send twenty live bullocks, with a proportionate quantity of vegetables and hay, to the Poictiers, for the use of His British Majesty's squadron, now at this anchorage, which shall be immediately paid for at Philadelphia prices. If you refuse this request, I shall be under the necessity of destroying your town."
Beresford received nothing. He responded by raining cannonballs on Lewes, but the defenders of the town stood their ground, even firing back at the ships just offshore using those very same cannonballs. The British eventually withdrew.
No deaths were recorded — human ones, at least. A song from 1813 commemorating the event ridiculed the Brits with this lyric: "Commodore Beresford and all his men, for their efforts, managed only to wound a pig and kill a hen."
A monument to David Pietersen de Vries just outside of town marks where in 1631 he dropped off 32 settlers intent on establishing a whaling colony. After de Vries headed back to the Netherlands, the newcomers were massacred by the local Indian tribe.
When de Vries returned in 1632, he found the fort burned and no sign of his countrymen, except for some bones scattered in a field. A second attempt to establish a Dutch colony did succeed, although the British ultimately took possession of the area through the Treaty of Westminster in 1674.
The Maull House (circa 1739) stands just down the road from the de Vries monument. According to legend, it's where Jerome Bonaparte, Napoleon's brother, found refuge with his wife, Betsy, on a stormy night in 1803 when their ship put into Lewes harbor for repairs. Betsy, so the story goes, refused to be seated at a sumptuous goose dinner until her silver candlesticks had been brought from the disabled ship.
Other old structures are scattered throughout Lewes. The Fisher-Martin House (circa 1730) was moved to town from its original location in the country and now serves as headquarters for Lewes Chamber of Commerce and Visitors Bureau. Also worth a look are the Col. David Hall House (circa 1734), named for an early Delaware governor; the Burton House (1785), where an 18th century kitchen adjoins a larger section constructed at a later date; and Fisher's Paradise (circa 1780), named for Maj. Henry Fisher, a fervent patriot.
The building that houses the Zwaanendael Museum looks as if it's been transplanted from the land of windmills and tulips. Indeed, it's modeled after the city hall in Hoorn, the Netherlands, home of the town's original Dutch settlers. Completed in 1931, the 300th anniversary of their arrival, it features typical 17th century Dutch design elements and a statue of de Vries atop the roof.
Inside you'll find exhibits and presentations that illustrate the history of Lewes, highlighting its maritime past and the numerous shipwrecks resulting from Delaware Bay's dangerous shoals. Of note are artifacts from the HMS De Braak, a British warship that capsized in a squall off Cape Henlopen in 1798: china from the officers' table, two glass bottles full of rum, a long-barreled pistol, a scabbard, hundreds of buckles, a pewter spoon and a gold ring that belonged to the captain, James Drew.
Displayed along with these traditional museum items is a not-so-traditional one: the Fiji Merman. Visitors gawk and gape at this oddball exhibit — the shriveled head of a monkey sewn onto a fish's body.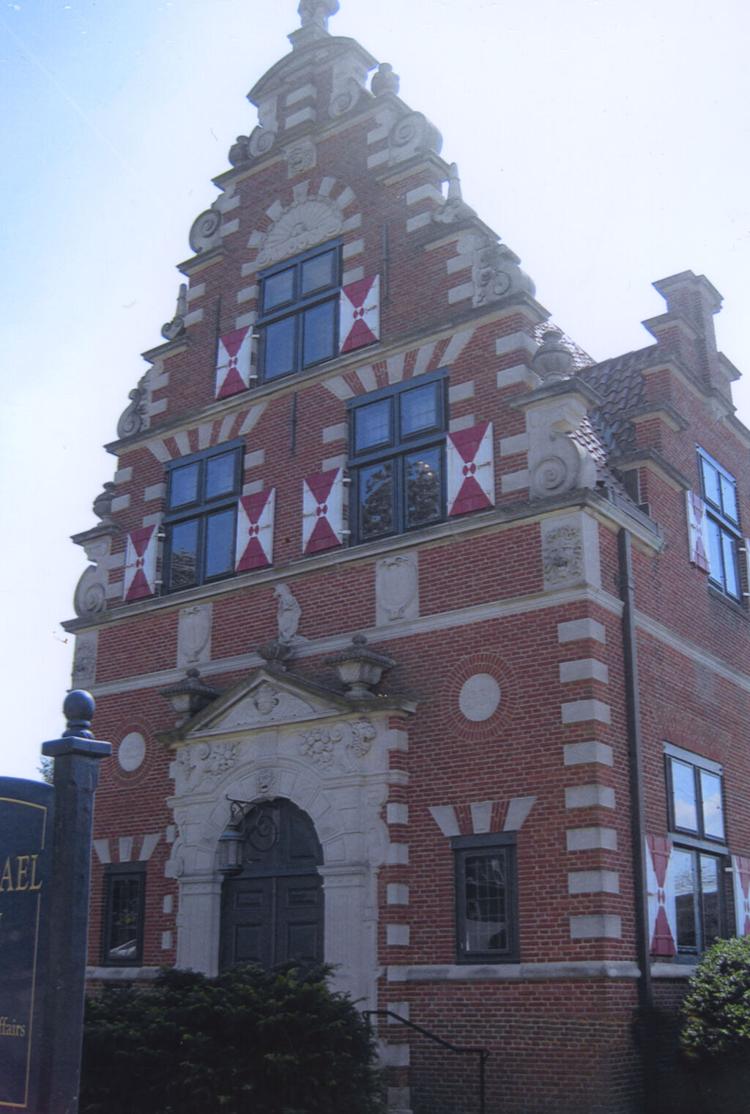 "The Fiji Merman is an example of an unusual form of folk art from the 19th century," says Anthony Batterton, the museum's historical interpreter. "It was a time period when we were really expanding our knowledge of the natural world, so you would have these sort of sideshow pieces almost to astound people, and it was at least somewhat believable because we were discovering all manner of strange new things."
A local family donated this curious piece to the museum in the 1930s. The Fiji Merman remains a popular attraction.
"He's a favorite of old-timers who maybe came to the museum in a school group when they were kids," Batterton says, "and now they're coming back with their grandkids, and they ask if we still have the Merman."
Climb the steps to the second floor and, like thousands of others through the years, you can gaze into its lifeless eyes … cringe.
The museum offers offsite tours of the De Braak — or at least what's left of the 84-foot Royal Navy brig. All that remains is approximately one third of the hull, which was raised in 1986 and is kept in a storage facility at Cape Henlopen State Park. It's not much to look at, but stories about its sinking and its salvage are intriguing.
"In 1986, when they tried to recover it, there was a bit of a scuffle, shall we say, between the archeologists and the treasure hunters," Salaverria says. "The De Braak was said to have gone down with millions of dollars of Spanish gold in her hull because they had actually captured a Spanish ship and taken Spanish prisoners. But no gold was ever found. The real treasure was the artifacts that are now on display in the Zwaanendael Museum.
"The guides are fascinating. They tell stories about the De Braak, and there is one gentleman in particular who actually sings a sea shanty. He tells the story of the ship in the form of a song. It's a neat way to engage audiences."
Visitors to Lewes can partake of all sorts of other tours. There are a variety of historical tours (by foot, by trolley, by boat); haunted tours (three spirits supposedly reside in the Cannonball House); tours of two historic lighthouses and of the Lightship Overfalls, a now-retired floating lighthouse that serves as a museum; and tours of Fort Miles, the largest fortification built in the United States during World War II. There is even a tulip tour.
"We're originally a Dutch settlement, so the Chamber of Commerce created a tulip celebration," says Betsy Reamer, executive director of the Lewes Chamber of Commerce and Visitors Bureau. "There are public gardens all over the city that have been planted in the fall previous with 20,000 tulip and spring bulbs. So we have a docent from an organization here called Lewes in Bloom and we take them around to all the gardens."
Saint Peter's Episcopal Church is regarded as the first church in the first town in the first state, the congregation having first met in 1681. The current church building, constructed in 1858, is the third on the site.
What draws visitors like a magnet to Saint Peter's is its crowded churchyard, whose occupants represent a veritable who's who of Lewes. Four governors are buried here; several notable pilots, the men who guided ships through the perilous waters of Delaware Bay to Philadelphia; Drew, the captain of the ill-fated De Braak; and Ryves Holt.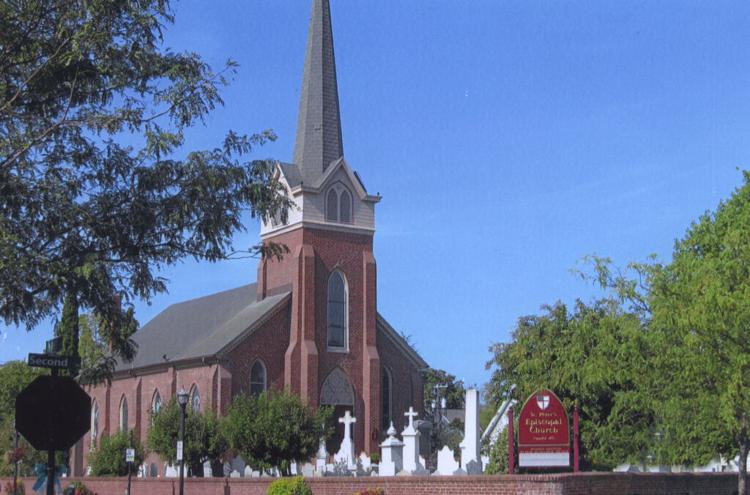 The oldest grave belongs to Margaret Huling. The inscription on her headstone reads: "Here lyeth ye body of Margaret ye widow of James Huling who desert Febry ye 16th in ye 76th yeare of her age 1707 born 1631." Ironically, the year Lewes was first settled.
Visitors to the churchyard are apt to blink in disbelief when they encounter the stone above Elizabeth Cullen's final resting place. It reads: "born February 30th, 1760." They might also do a double take at the grave of Capt. Henry McCracken.
"One of my personal favorite stories that we share during our Lewes Legends Tour is there is one gentleman who, as a pilot, had an anchor save his life," Salaverria says. "And when he passed away, he had that anchor buried with him. The fluke of that anchor is actually still visible above ground."
Need a break from history? Lewes offers a variety of activities to take your mind off the past. Swim at the beach. Visit Cape Henlopen State Park, a prime bird-watching spot during migration season that features numerous nature trails and The Great Dune, the largest sand dune between Cape Cod and Cape Hatteras. Hop aboard the Cape May-Lewes Ferry for a relaxing 85-minute trip across Delaware Bay to New Jersey.
Or head to the harbor and sign up for a cruise. Some cater to those interested in deep sea fishing or in dolphin and whale watching. Others take passengers into the bay for the simple pleasure of watching the sun set over the water.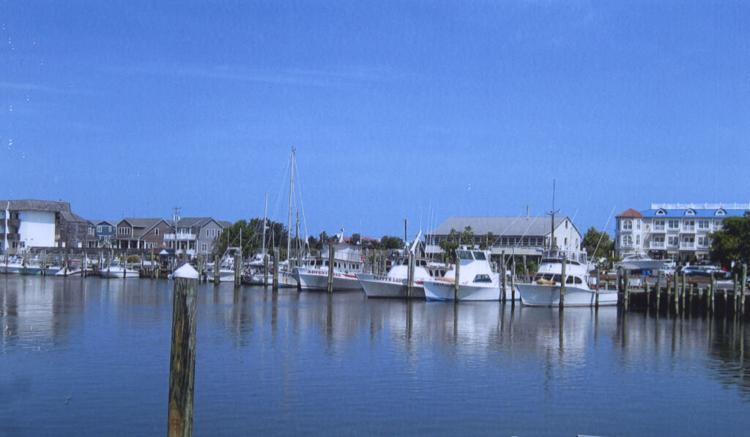 But take note, it's virtually impossible in this first town in the first state to avoid the past. Practically everywhere you turn there's a building that's been standing for 200 years, or even 300. Reminders of Dutch settlers, British invaders and Colonial-era residents abound.
"We've got 300 years of history packed into this little town," Salaverria says. "Our motto often is that Lewes is not a beach town, but a town with history that just happens to have a beach."