The owner of a contracting firm and politician, a supermarket owner, the owner of one of the area's largest farming operations, the owner of a radio station network and a guiding force in the regional health care industry are set to be honored this week with their inductions into the Indiana County Chamber of Commerce Business Hall of Fame.
The program Thursday at Kovalchick Convention and Athletic Complex marks the fifth class of past and present business leaders to win this recognition. Established in 2015, the Business Hall of Fame recognizes the professional achievements, community contributions and the lives of local business leaders. 
The inductees are selected from a pool of nominations submitted each year by chamber members or held over from previous years. The class may include a business, political or civic figure selected by the chairman of the Chamber of Commerce board of directors in recognition of significant impact on the economy of Indiana County. The chamber so far has enshrined 20 men and women in the Hall of Fame. They are recognized with plaques in the lobby of the KCAC.
The Business Hall of Fame Class of 2018 features the following: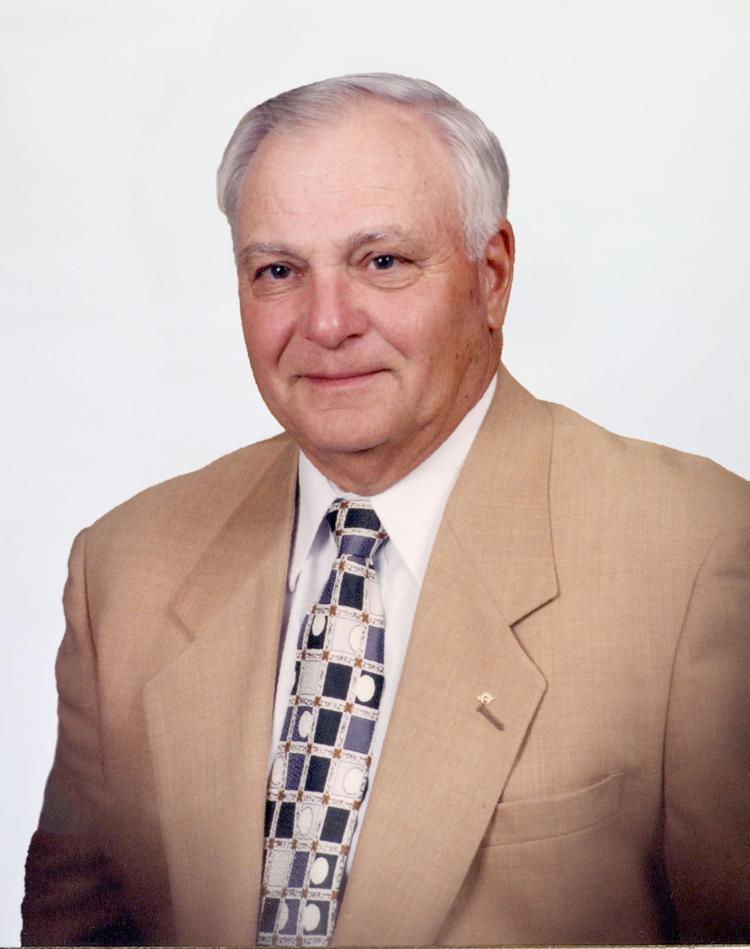 Altemus began farming when he was 16 years old, working on local farms near his home.
In 1947, he rented 10 acres of land and started his own business, growing cabbage.
In 1954, he purchased his first 35 acres. Altemus started with a homemade tractor made from a Model A Ford, an old Dodge truck and a single-horse plow.
Altemus now is the owner and operator of Altemus Farms and Pikes Peak Nurseries. His farming operation is one of the largest in the region and cultivates land in Indiana, Cambria and Westmoreland counties.
For 50 years, he grew and sold potatoes to regional supermarkets and to the Snyder's of Berlin potato chip company. Today, Altemus grows cabbage, corn, wheat and soybeans.
Charles and his wife, Mildred, purchased Pikes Peak Nurseries in 1975. As a wholesale business, the nursery sells seedlings and transplants throughout the United States. Locally, Pikes Peak is a retail tree and shrubbery center along Route 422.
Altemus was the first recipient of the Hugh E. Cumming Cooperative Award for his significant contributions to the agriculture industry, and was a commodity committee member for PRO-FAC in Rochester, N.Y. He served on the Indiana County Agriculture Stabilization and Conservation Service board, the board of directors of the Indiana Healthcare Corporation and the S&T Bank advisory board.
Charles said that his success is due to the help and support of his wife, Mildred; his brother, Fred, and wife Judy; sons Jeffrey and Eric and their wives, Denise and Carol; son-in-law Gerald Pribicko and his daughter, Beverly; and his grandsons: Aaron Pribicko, Jacob Altemus, Andrew Pribicko and Adam Altemus, who all had hands-on roles in the business during their lives; along with his granddaughters, grandsons' wives and all the great-grandchildren who complete the Altemus family.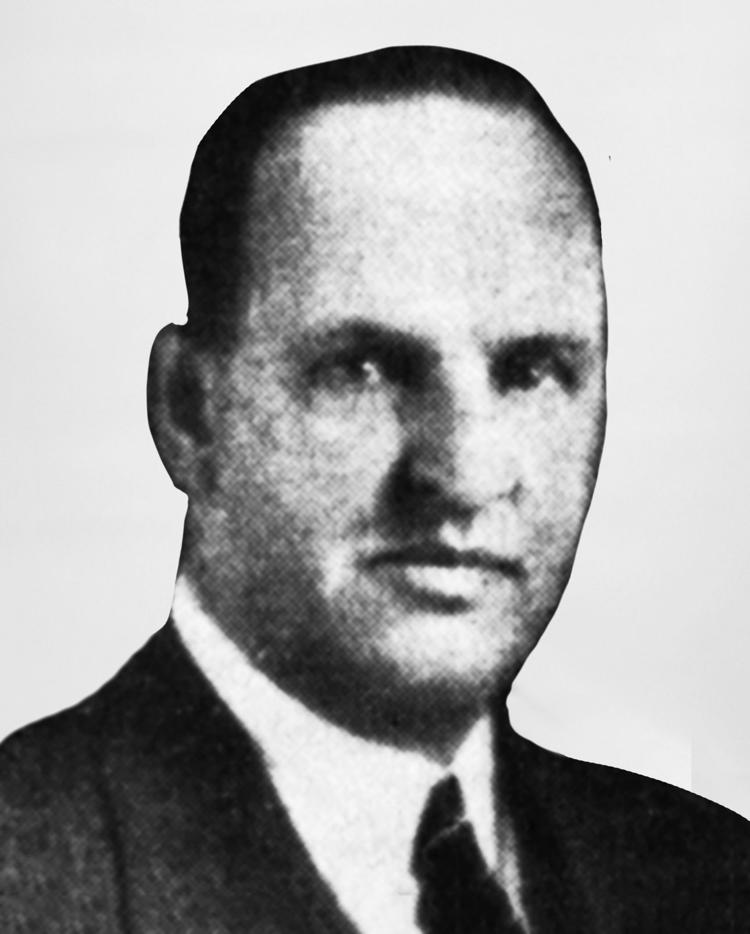 Bennett was born in 1889 in White Township, and worked with his brothers and their father, Michael, in the family contracting firm, M. Bennett and Sons.
Edward left Indiana in 1917 to fight in World War I and served as a lieutenant in the military.
He returned to Indiana and M. Bennett and Sons, became president in 1932 and guided the firm in the construction of hundreds of miles of highways in Pennsylvania, New York and Maryland.
From 1928 to 1930, Bennett was instrumental in securing the Pennsylvania Highway Department barns and offices on North Fourth Street in Indiana, now the site of an S&T Bank office.
Bennett served 27 years as the president of First National Bank in Indiana (now First Commonwealth Bank)  beginning in 1933, and for a time was the president of Indiana Real Estate Company, Indiana Contracting Company and Indiana Equipment Company.
Edward and his wife, Nellie, had one son and three daughters. He passed away in 1960.
A major part of Bennett's legacy was in the political sway he held in Harrisburg on behalf of the Indiana County region. In the arena of politics, Bennett was elected in 1930 to the Republican State Committee and served from 1933 to '36 in the state Senate.
As a senator, he fought for the selection of the district as the home for a government-funded sanitarium for the treatment of tuberculosis patients.
Bennett was also a strong supporter of economy in public government, adequate provisions for the men who upheld their country's flag on the battlefield, better and more economical schools, and better school transportation at the state's expense as the region's delegate to the state Senate.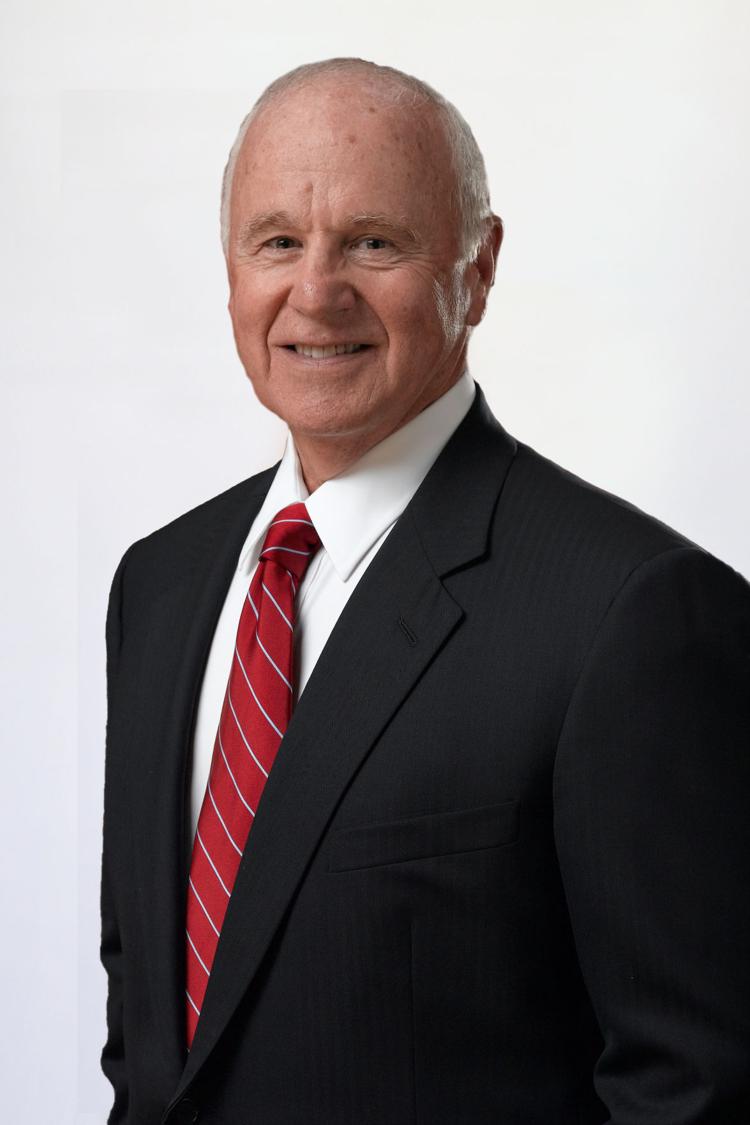 Anthony "Tony" Renda was born and raised in Indiana, was a student at St. Bernard Catholic School, a graduate of Indiana High School and, along with his brothers, a worker at his parents' mom-and-pop grocery store in town.
He served in the Marine Corps, enrolled at Indiana State Teachers College then studied broadcasting at the Syracuse University School of Dramatic Arts.
Renda's first taste of broadcasting came as a part-time announcer at his hometown station WDAD while he was still in school, and he dreamed early of becoming a broadcast owner, but his career in the radio and TV business began in Pittsburgh as an advertising account rep at Channel 11, WIIC-TV. Just out of Syracuse, he worked as a sales trainee, then rose through the ranks, served as the general sales manager and, in the 1960s, achieved his dream of station ownership.
Renda first bought radio station WIXZ in McKeesport, and took over others in Punxsutawney and Brookville. Later he purchased "Wish-FM" in Pittsburgh, a handful of stations in Oklahoma City and Tulsa, Okla., and more outlets in Jacksonville, Fort Myers and Naples, Fla.
Eventually, Renda Broadcasting took in the radio stations in Greensburg, Homer City, Blairsville and Indiana.
His company sold the Oklahoma stations in 2012, and today he owns 18 radio stations and has 125 employees in Pennsylvania and Florida.
Tony has won the Western Pennsylvania Business of the Year Award, the Western Pennsylvania entrepreneur Award, and a Jimmy Stewart award among others, and has been named to the Syracuse University Wall of Fame.
Today Tony and his wife, Cathy, live in Sewickley, as do their daughter Natalie, son-in-law Bill and three grandchildren, Jack, Alex and Catherine. And they have two sons: John, a Pittsburgh attorney, and Anthony "T.R.," the general manager of the four Renda Broadcasting stations in Naples.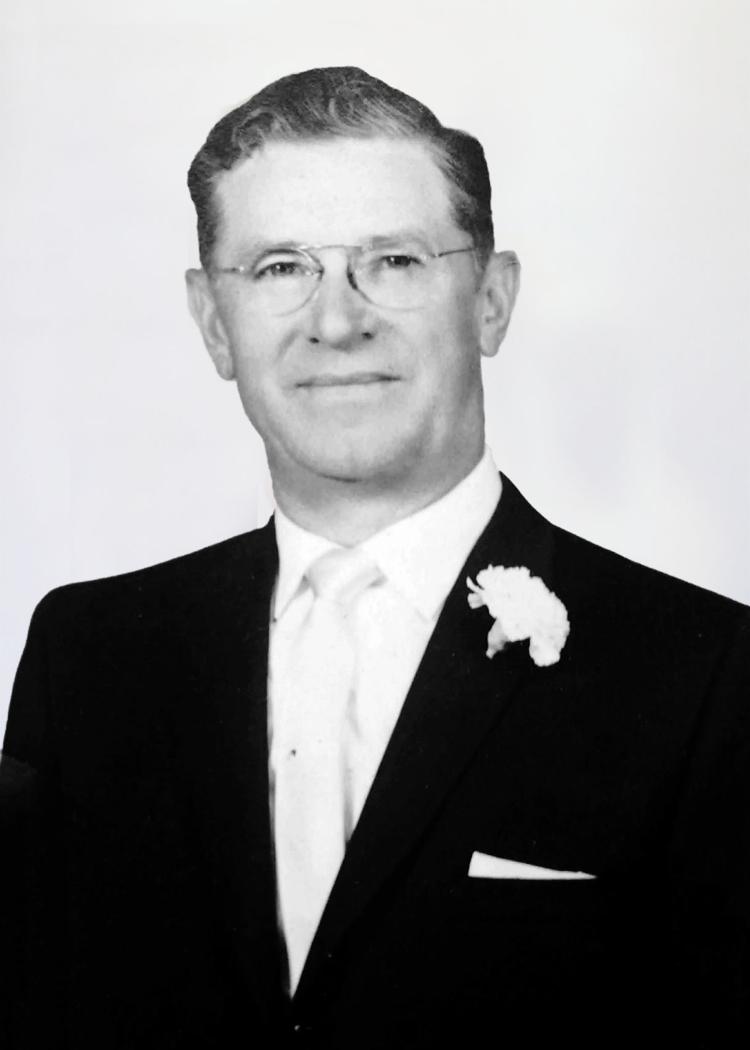 Andrew Jackson Stahura was born in 1900 and served in World War I as a corporal and drill instructor in the Marines. Stahura, known best as "Andy" but sometimes as A.J., was the owner and butcher at Stahura's Market, originally at Philadelphia Street and Carpenter Avenue in downtown Indiana, the location today of the Coney Island tavern.
Later, Stahura opened the Handy Andy Supermarket at North 10th and Oak streets in Indiana's Fourth Ward.
A diversified investor and entrepreneur, Stahura also was a partner in Carino Coal Company, a productive coal mining operation, and in Stahura & Carino Christmas Tree Growers.
Stahura was a founding director and president of First Federal Savings & Loan, now InFirst Bank of Indiana, and served as president of Indiana Thrift Corporation.
Stahura also was a longtime member of the Indiana County Chamber of Commerce and began a term as president in 1965. He served on the Indiana Area School District board of school directors and served as the board president during the 1960s.
Andrew married Mary Tate, who passed away in 1958, and then wed Florence Dougherty. Together, they had four sons and a family of 12 grandchildren and many great-grandchildren.
Stahura died March 17, 1980, but he is still remembered for his service to the Indiana area community as a member of the Lions, the Moose, the Elks and the Knights of Columbus. He was a founding member of The Allied Club and was a member of the Indiana Football Boosters and Indiana Fire Association.
Andy Stahura was an organizer of the Ward Baseball League as well as the St. Bernard Parish baseball program.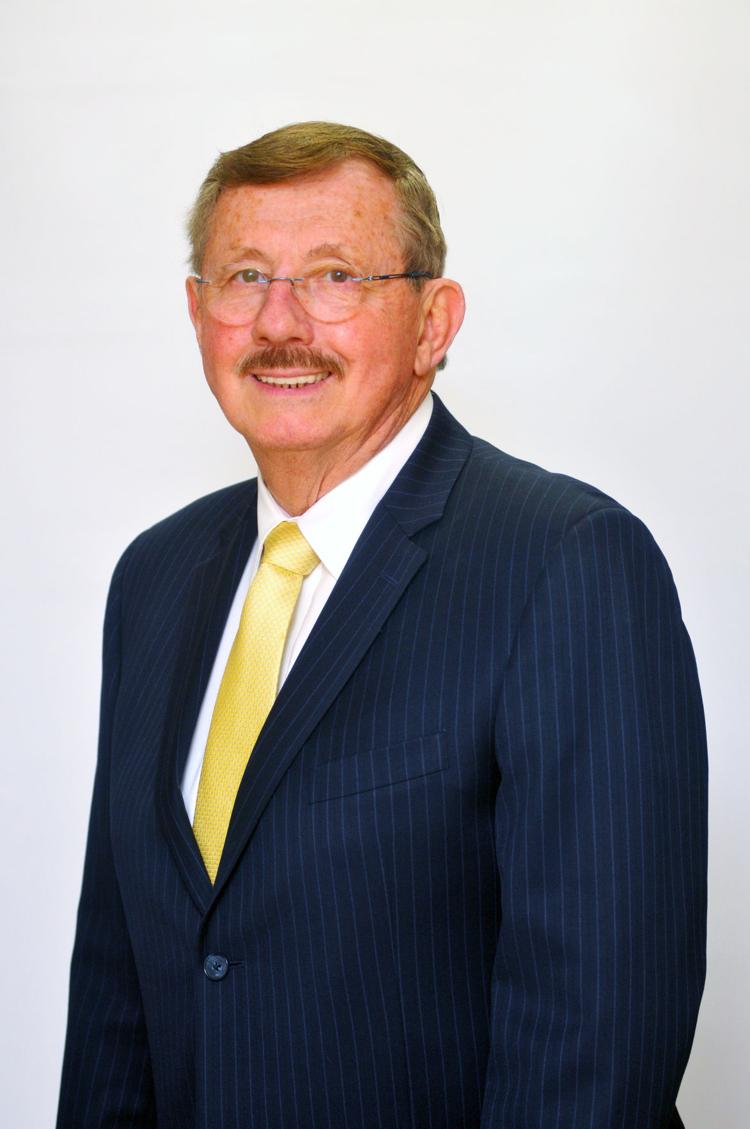 Zaucha, known in the health care industry as the guiding force behind Keystone Rehabilitation Systems, today is the general partner of Zaucha Family LP, which owns and manages Walter Stanley Realty, a commercial real estate broker, and Crimson Hawk Rentals, an IUP student housing agency.
Zaucha graduated from Slippery Rock University, then earned a degree in physical therapy at the University of Pennsylvania, and came to Indiana in 1969 to serve as director of physical therapy at Indiana Hospital. He founded Keystone Rehabilitation Systems, a private outpatient physical therapy company, in 1979.
For most of his career, Zaucha was CEO at Keystone, one of the largest physical therapy companies in Pennsylvania. In 1995, Keystone merged with Northstar Health Services, and Zaucha served as chairman and CEO. Northstar Health Services was sold in 2000 to Benchmark Medical Services and Zaucha became a partner.
In addition to his real estate business, Zaucha operates the American Academy of Clinical Electrodiagnosis and Penn Neuromuscular Diagnostics.
In the Indiana community, Zaucha's accomplishments include the construction of the S&T Bank Arena ice skating and hockey center at the White Township Recreation Complex, and the development of the 119 Professional Center, Old Boro Hall and the Atrium. He was president of the Foundation for IUP in 1997 and the co-chairman of a capital campaign for Indiana University of Pennsylvania.
In 1996, Zaucha was named an Indiana County Civic Leader of the Year. He received the Benjamin Rush Medical Society Award in 1999, was awarded the honorary Bell Ringer Award by the IUP Athletic Hall of Fame in 2002, and received a distinguished alumni award in 2007 from Slippery Rock University.
Throughout his career, Tom has attempted to give back to Indiana County, where he and his wife, Alice, have made their home and raised their children, Jennifer, Tom, Jonathan and Stephanie.