• EDITOR'S NOTE: Cliff Greenfield is a community services officer and public information officer for Troop A, based at the state police's Indiana station. He recently discussed with Gazette staffer Ron Musselman his job and his role as the most visible trooper in Indiana County.
Question: Tell me about your job and how you got it?
Answer: I'm a trooper, but my position is as a community services officer and public information officer. This is one of many what we call specialized positions in the state police. To be eligible for a specialized position, you generally have to have three years of service before you can apply.
When those positions are made available, there's an application process, an interview, a testing process. When I applied and interviewed for it back in late 2015, I had to apply for it like it was a brand new job. So, I feel very fortunate to have been offered this position.
Question: What are your specific duties?
Answer: The focus of my time is really spent fielding requests to attend community events, preparing presentations and gathering and providing information to the media. I can also provide you with information on cold cases if I can obtain approval for that, crime trends, new initiatives our department is pushing out and statistical data.
Should we have a major incident like a homicide, a significant crash or drug investigation, I'm expected to respond and be on scene and provide real-time updates to members of the media.   
(I also) operate our social media Twitter account with Trooper (Steve) Limani, as well as our Nextdoor account. I conduct child passenger safety seat checks and installations; assist schools, businesses and churches with developing emergency plans and improving safety and security policies and procedures; provide information to Pennsylvania Crime Stoppers to assist with gathering tips on unsolved investigations; apprise our Heritage Affairs Section of potential civil tension and hate-bias crimes in our area; (and) can assist and serve as a resource for local (police departments).
A lot of my day is spent either on the phone with folks or emailing, or writing press releases, researching our crime data or traffic enforcement data. That can take some time to assemble that and make sure I have the facts and information correct.
Question: What counties do you serve as a spokesman?
Answer: Each troop across the state generally has one or two full-time community services officers who may also serve as a public information officer. For Troop A, Trooper Steve Limani, he's the CSO/PIO stationed in Greensburg.
Generally, he covers incidents and events in Westmoreland and Somerset counties and then I generally cover Indiana and Cambria counties. If one of us is not available, we'll cover for each other sometimes. He and I both do a  lot of community events as well as responding to media inquiries.
Most of my time is spent here in Indiana County because our workload is a lot heavier than the Ebensburg station's workload. In Cambria County, there are a lot a more local police departments — it's a much more populated county — but their coverage area is not near as much of the county as we have here in Indiana County.
Question: What are some of the positive things state police do that you are promoting?
Answer: One of my roles as a CSO/PIO is to highlight the good things that we do in our community. I spend a lot of time trying to show the public that we do so much more than write tickets and that for us to be the most successful we can be, our role must be as a partner with the community and agencies we serve.
Do we sometimes make mistakes? Yes, and it's my job to acknowledge that and let the community know that we are always striving to do our best and treat every person with respect and fairness, but that we need to be firm as well.
We know that people sometimes develop a negative perception of police officers — either from a personal experience or something they've read, seen or heard. My job as CSO/PIO is to work on improving those broken relationships through personal interaction, by attending community events, by being a positive example for youths in our community, and by sharing valuable information.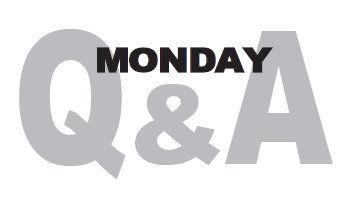 Question: How did you transition from trooper to your current job?
Answer: I started at the state police academy in 2005, then I was assigned to the McConnellsburg station in Fulton County when I graduated from the academy. I was there from June 2006 through February 2009 and then I transferred here and I was in patrol here, as well, up until 2015. With 10 years of patrol experience, I pretty much saw every type of incident that we would handle, especially when I came here to Indiana, which is much busier than McConnellsburg.
One difference in McConnellsburg, though, is they have an interstate there. We don't have an interstate here in Indiana County. Coming here, I was exposed to a much greater variety of police incidents and unfortunately exposed to a lot more drug investigations as well.
Coming up on 10 years on patrol, as a lot of troopers would probably tell you, it gets to wear on you. This opportunity came up at a really great time for me — I was starting to feel that I needed to do something different — I was fortunate to have this chance. This position as CSO/PIO is vastly different than being on patrol.
Question: What's the best part of your position?
Answer: Aside from all the bad stuff I've seen, I've had a lot of really unique experiences. I was at G-20 Summit years ago in Pittsburgh. Two years in a row now, I've assisted down at the Flight 93 Memorial Service. Those things are opportunities unique to the state police — no one else really gets those opportunities where you're doing things all over the state. I consider that to be very special.
Question: How much do you enjoy being the director of the Camp Cadet program?
Answer: Prior to be becoming CSO/PIO, I was not involved at all with Camp Cadet, and then I was suddenly the director. So, I had to learn the program and learn how to set it up and organize everything and schedule all of the events. That was a steep learning curve, but I love it.
First of all, I love to camp, and we're out at Camp Seth Mack camping in the old canvas tents. I like the opportunity to get to know the kids throughout Indiana County, its ages 12 through 15, and just trying to be a good role model for them and encourage my fellow troopers who serve as instructors for the week to be good role models.
And then when we have an incident at a school or on occasion, we'll have an incident with one of the Cadet graduates, and  we've already got that relationship established with them and it helps all of us.
Question: Who inspired you to become a trooper?
Answer: I'm the first police officer in my family, so it was a big change for them. They worry about me. My wife has adjusted now, but it's still a concern for her every day, I'm sure. It wasn't until I was in college that I started to think about a career as a trooper.
Growing up, I had no desire to be a police officer. But through college and through my coursework, which was focused mainly on business, I was initially thinking I would go into a corporate setting, a corporate job — PR, advertising, marketing — but I always, growing up, had a lot of respect for troopers. When I would see  a trooper on the highway, I would say, "Man, they've got it together, they know what they're doing." I just had a lot of respect for them.
When I was in college, I worked as a  student security guard and I got to know a retired trooper who was a security guard employed by the college. He was able to talk to me about his career with the state police and I was very intrigued by that and I thought, "This is a career that if I make it, if I'm accepted, I know I can be proud of what I would do and I would be able to make a difference every day."
Question: Have you served as a mentor to anyone who went on to become an officer?
Answer: I've talked to an awful lot of people who are interested, or were interested, in being troopers. I can't think of any particular person who's gone through and made it through the academy and is now a trooper. But I'm certainly always looking for those opportunities to mentor someone.
That's a huge decision. That's one of the first things I tell them is that they need to understand what this job is all about. It's a huge sacrifice. It's going to require an extraordinary amount of commitment, not just to get through the academy, but to become successful and take care of your family at the same time with this job.
Question: Who have you leaned on for support over the years?
Answer: My parents, of course, the teachers I had in school, college professors at Grove City, (and) members of my home church who were very supportive and good role models. I earned a bachelor's degree in business/ communication from Grove City and I have a lot for respect for the professors I started under there.
And a lot of troopers I've worked with, especially early on in my career and still do, who are really dedicated troopers who understand the job, understand the seriousness of the job, and just the importance of being a positive presence in the community and making a difference.
So, all of those people together have basically shown me that hard work and setbacks build character, but what really matters is perseverance. When you have a setback, you push through it and that's something that was drilled into us at the academy. You're going to have tough days on this job and it really affects your family and you've got to push through it.
I expect people to do the best that they can with the tasks they're given and the abilities they're given. I try to hold myself to high standards. Certainly, I'm not perfect.
Question: What is something someone may not know about you?
Answer: After I graduated from college and in my final year I was in the application process for the state police and I also was at the same time considering pursuing further education with the goal of becoming an English professor.
About that time, I was accepted into the state police and I chose that opportunity and I didn't want to pass them up and here I am today.
Question: Why did becoming an English professor interest you?
Answer: In school, growing up, I always enjoyed the English classes that I had. I had a lot of really good English teachers in grade school and in college. I enjoy reading. I am not a super habit reader, but I really enjoy reading and writing especially.
And now it's applicable to my position and I enjoy that. The majority of my college course work was very writing and public speaking intensive. I did a lot of group presentations, a lot of papers. I'm very glad and fortunate in my position here as CSO/PIO that I get to use those skills that I was taught to use.
Question: What jobs did you hold prior to becoming a state trooper?
Answer: (I did) newspaper delivery in high school, retail jobs, industrial/factory work, food service, student security guard and internships.
Question: What are things you like to do outside of work?
Answer: This job actually … now with my current position, I do a lot of work from home in terms of responding to reporters. If you were to call me, I'll do my best to respond when I'm off-duty or by email.
I don't really have any routine hobbies. I really enjoy just spending time with my family when I can and working around the yard. I used to really be into skiing. I was in the ski club growing up in school and through college. I just don't have the time now, which is OK. That's part of being a parent.
 CLIFF GREENFIELD, AT A GLANCE
Job: Community services officer/public information officer for the Pennsylvania State Police
Where I grew up: Born and raised in Butler County; graduated from Freeport High School
Family: Wife, two children
Hobbies: I don't really have any routine hobbies. I used to really be into skiing. I was in the ski club growing up in school and through college. I just don't have the time now, which is OK.
Favorite way to spend a day: Probably just getting things done around the house and being outside with my
family. Going on a trip with my family. They're my priority and if I can have some quality time with them, that's important to me.
Person/people who most inspired me: Parents, teachers, members of his home church, college professors and troopers.
Something most people don't know about me: After graduating from Grove City College in 2005 with a B.S. degree in business/communications, he considered furthering his education and eventually becoming an English professor before being accepted into the Pennsylvania State Police Academy and choosing that opportunity instead.