HOMER CITY — Sports fans in old ball parks complained about seats behind support columns.
For Homer-Center Wildcats football fans this fall, it might be their rear-view mirrors.
With a statewide ban on fans in the stands at prep football games in place for the upcoming season, Homer City Borough council on Tuesday adopted a gameday plan that brings the borough police into the mix for assuring safety from the COVID-19 pandemic.
Police Chief Anthony Jellison said he was part of a committee of school district and town representatives that laid out what happens outside the confines of Memorial Field, where the Wildcats, as of today, are to host four Heritage Conference opponents beginning Sept. 4.
Fans won't be allowed to line the fences around Memorial Field or even congregate on nearby streets to take in the games.
Nearby homeowners have reign over their backyards but, Jellison said, pedestrians will be prohibited in any of the public areas in the vicinity of the football fields.
South Lincoln and Harrison streets will be cleared of vehicles. The only cars allowed past police checkpoints during the football games would be those with Homer-Center school-issued permits. Jellison said parents of senior football players would get priority.
About 20 cars could fit on Harrison Street, he said. Maybe 30 to 35 more could line the curbs on South Lincoln.
Those with permits would be allowed to bring lounge chairs to sit and watch the games outside their cars, but would be required to mask and distance themselves from other spectators, the chief said.
The plan would go before the Homer-Center school board for review, Jellison said.
"Ultimately, it is our decision how to use our streets," council President Ken "Cal" Cecconi said.
In other business, the council:
• Had mixed response to the heavy rains of July.
Without discussion, council allowed a burning ban enacted last month to lapse.
Town street workers have had to clear debris from drainage ditches and basins and open plugged inlets to improve water runoff following some very heavy downpours, Borough Manager Rob Nymick told council.
"We're doing the best we can, but people have to realize than when you get two and a half inches, there's nothing we really can do about it other than go clean up when its finished," Nymick said.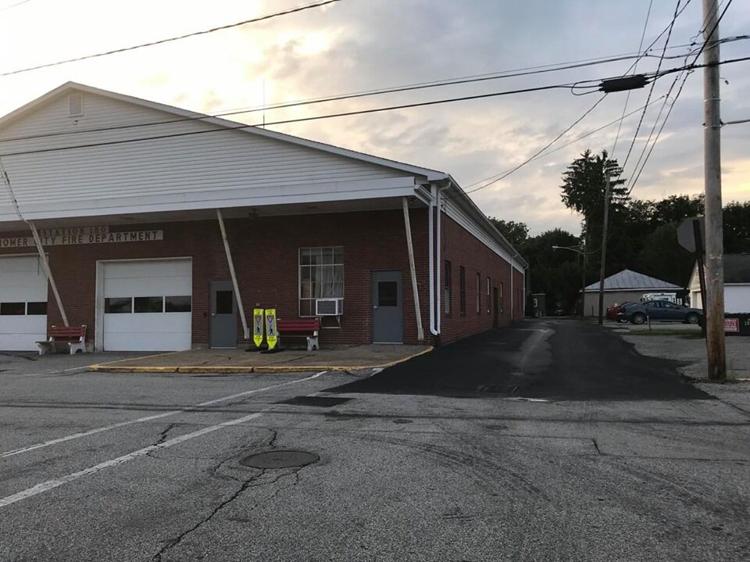 However, Councilman Joe Iezzi Sr., an officer of the Homer City Volunteer Fire Company, said drainage problems on Rose Alley have led to rainwater flowing under the side doors into the fire station. Installing curbs along the pavement would prevent the doors from opening, Iezzi said.
Council voted to advertise for contractors' bids for milling and resurfacing Rose Alley from Church Street to Kunkle Avenue to better divert stormwater runoff away from the fire hall.
• Ordered zoning hearings for two proposals for in-home businesses in the borough.
Les Pearce has asked to use a residence at 20 Cooper Ave. to relocate Pearce Financial Planning and Investments service from DuBois, where Pearce has been in business since 1981. Pearce also has proposed to house the administrative office of New Song Christian Fellowship at 20 Cooper Ave. and advised that he would host a weekly Bible study class there.
Temp2Tech LLC, an employment agency with a staff of three office workers, has asked to operate at 68 Carlisle St. in order to save on the costs and inflexibility of commercial office space. Spokesperson Melissa Jones said Temp2Tech conducts most interviews and hiring at its clients' work sites, but expects to bring fewer than five job applicants per week to the Carlisle Street address for interviews.
• Learned that the dental insurance coverage through United Concordia would be renewed for a year beginning Oct. 1 at no change from current rates.
• Heard Mayor Arlene Wanatosky's report that the July 18 fundraising chicken dinner to benefit the police K-9 program was well attended, and that the borough ranks third among Indiana County municipalities in response to the 2020 U.S. Census.