Patricia "Patti" Hewitt Choby's husband, John J. Choby, was diagnosed with Alzheimer's disease in 2010. In early September, he disappeared while they were shopping at Martin's Food Market in White Township.
John, 81, did not have his wallet, eyeglasses, money or any form of identification with him when he wandered away, Patricia said during a Nov. 15 interview at the couple's residence in Indiana.
No one responded to the messages announced on the store's intercom. She called 911 and state police troopers Eric Smith and Sonny Halterman searched the local area.
Martin's management staff members Joe Kelly, James Nelson and Lori Hebenthal placed Patricia's groceries in a cooler and offered her food, drink and a place to rest while she viewed pictures of John leaving the building and parking lot, Patricia said. Other customers checked nearby stores and questioned bus drivers, until Patricia headed home with her groceries and hoped for the best.
John returned home on foot almost four hours after he disappeared. State police Cpl. Ryan Shrift came to the Chobys' house to follow up and ensure John had returned home safely.
The incident at Martin's was not the first time John had wandered away from his wife. About a year ago, he wandered away at her son's farm in Home.
John is just one of many people in Indiana who have wandered away from their caregivers. Borough police handle fewer than 10 missing persons reports each year, said Lt. Justin Schawl of the borough police department.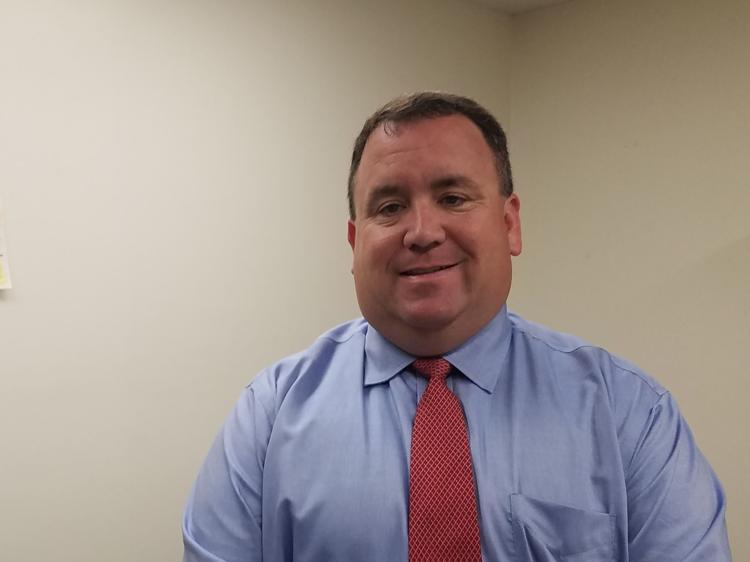 Indiana County District Attorney Patrick Dougherty's office plans to implement a program as soon as Jan. 1 to provide additional safety for cognitively disabled patients in Indiana County, according to an Oct. 12 front-page article in The Indiana Gazette.
Patricia, a retired Indiana Area school teacher who was coincidentally Dougherty's kindergarten teacher, met with him in late September in his office to discuss implementation of the Project Lifesaver program in Indiana County.
She told Dougherty she first learned about the programs when she and John lived in Melbourne Beach, Fla.
The sheriff's departments of Bucks County in Pennsylvania and Brevard County in Florida offered Project Lifesaver, and John was enrolled in the program while he lived in Brevard County. He was not enrolled in Bucks County, however, because was not diagnosed with Alzheimer's disease until after he retired and moved from Doylestown to Melbourne Beach.
When the county sheriff did not return any of Patricia's four phone calls, she turned to Dougherty.
"In Indiana County, you don't need a lot of retired people to implement Project Lifesaver," Patricia said. "I have two people who qualify for the program just in my immediate family — my husband with Alzheimer's disease and my grandson with autism."
Project Lifesaver is an international program designed for people who, because of a cognitive condition, are prone to wander and to become lost, Schawl wrote in an Oct. 18 email. The program creates an expedited approach to the recovery of adults and children with Alzheimer's disease, autism, dementia, Down's syndrome, epilepsy and other illnesses.
Chief Gene Saunders, a retired captain from the Chesapeake Police Department in Virginia, founded the program in 1999. Saunders had a case involving a person with Alzheimer's disease who went missing for two weeks and was found dead a quarter mile away from home, according to a Dec. 15, 2014, article in The Allentown Morning Call. Search costs for that case totaled more than $342,000.
"Multiple law enforcement agencies, hundreds of police officers and thousands of dollars can be spent searching for these people who have wandered away," Patricia said. "The longer it takes to find them, the greater the risk of a tragic ending."
The objectives of Project Lifesaver are two-fold: they aim to streamline search and rescue procedures and to help save lives, according to a Sept. 9 news article in The Bradford Era. The program was implemented in Elk County in October. Since the program's inception in 1999, it has maintained a 100 percent success rate with 3,269 rescues.
A missing person, especially someone cognitively disabled, needs to be recognized as an emergency, and time is of the essence, the article reported. Sometimes these individuals become confused, cannot communicate and are unaware they are in trouble, and therefore, are unable to tell someone they need help.
Dougherty provided additional information about the Project Lifesaver program during an Oct. 25 interview in his office in the county courthouse.
"Clarion and Allegheny counties are the two major western Pennsylvania counties that have implemented Project Lifesaver," Dougherty said. "Both state and local police departments have reported spending countless hours searching for patients who wander away from their caregivers, which is why I knew there was a need for this program."
Funding for the programs usually comes from state or federal grants, Patricia said.
In Allegheny County, District Attorney Stephen Zappala sponsors Project Lifesaver free to all county residents, according to the Allegheny County District Attorney's website.
Clarion County residents interested in enrolling in the program must pay an initial $300 for the transmitter and an annual cost of $100 for the battery and band, according to a May 6, 2014, ExploreClarion.com article.
However, in Indiana County, Dougherty said he intends to use drug-forfeiture money rather than grants to fund the program's locator tracking system equipment and to train and certify detectives on the equipment. The equipment will include receivers, transmitters and electronic bracelet transmitters that people enrolled in the program wear on their wrist or ankle. Those bracelets send either a radio frequency, global positioning or assisted global positioning coordinates. Total costs would reach $6,000.
"No tax dollars will be used to fund this program," he said.
The average cost for an agency to join the program is $4,000-$4,800, excluding instructor travel expenses, according to the Project Lifesaver's website.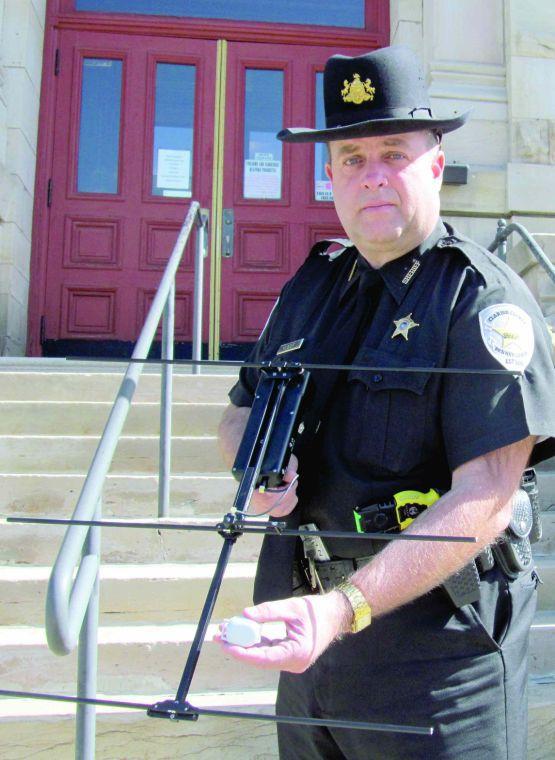 Individuals enrolled in Project Lifesaver wear a transmitter bracelet that emits a signal on an individually assigned FM radio frequency picked up by receivers, Patricia said. Caregivers notify their local agency within 10 minutes of a person missing, and a search team is then dispatched using a locator tracking system.
"More than 1,300 public safety agencies in 47 states are currently participating in Project Lifesaver, "she said. "It saves money, time and lives."
Search times for certified Project Lifesaver agencies have been reduced from hours or days to only minutes, according to Project Lifesaver's website. On average, it takes Project Lifesaver agencies approximately 30 minutes to find missing patients, which is 95 percent less time than standard operations without the program.
"Any steps law enforcement can take to better serve our community should be fully explored and will be of great benefit," Schawl said. "Reducing the amount of time it takes to recover a missing person is paramount to all involved."
"We hope that Indiana County residents use Project Lifesaver to keep their elderly loved ones safe in their own homes," Dougherty said.
Nonie Frantz, of Shelocta, raised $2,500 of the $7,680 required to launch Project Lifesaver in Indiana County, according to a May 18, 2008 article in The Indiana Gazette.
But the price of the tracking bracelets has nearly tripled over the last 10 years, based on the expense of using the bracelet for the first year. Average costs rose to $300-$350 in 2017 from $105 in 2008. Additional service costs for the program are not included.
Project Lifesaver is facing more problems than just the burden of expensive equipment, Patricia said.
"The main problem is that Project Lifesaver doesn't cross county lines," she said. "People need to send letters to their local senators and Gov. Tom Wolf, urging them to enact federal legislation mandating Project Lifesaver statewide."
 "John can't even find the bathroom in our house, yet he somehow walked two miles home from Martin's," she said. "It was as if he had a guardian angel walking with him, because he still to this day has no idea how he got home."
Despite this frightening situation, Patricia considers herself blessed to live in a small town like Indiana.
"Even though our country has been wrought with contention lately, here I have been surrounded by goodness," she said.
Kirsten Schlorff, a junior majoring in journalism and public relations at Indiana University of Pennsylvania, is from Jersey Shore.