The homecoming queen was crowned Sept. 22 during halftime of the football game against Saltsburg, and the homecoming king, Smyers, was crowned during the pep rally earlier that afternoon.
Bloxdorf was crowned the 2017 Homecoming Queen.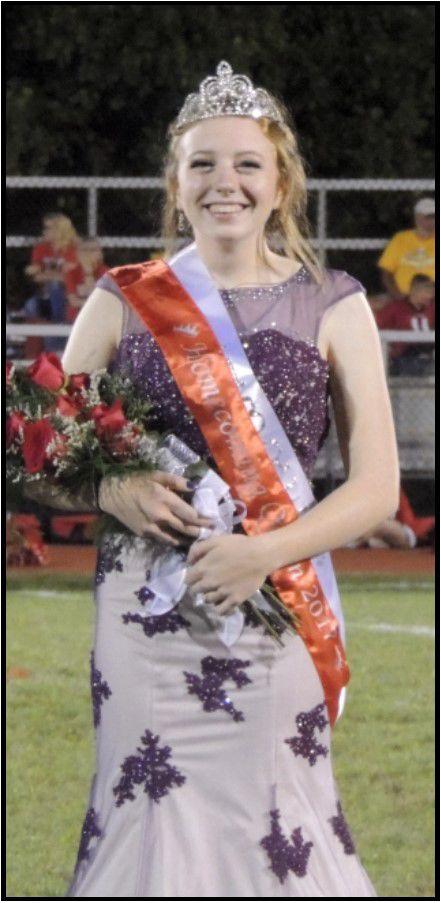 "I feel very honored and I'm very happy that people chose me," she said.
"I thought that it was an honor and a privilege to get voted king by my classmates," said Smyers. "And it made me very proud that I was supported by so many people."
The attendants were seniors Morgan Zometsky, Mekenzie McCracken and Brittany McConnell. The attendants took the flowers and the sash that were presented to the homecoming queen. Last year's queen, Brandy McCrory, Purchase Line Class of 2017, presented the crown.
McCracken said her favorite part of the event was "getting to see all the girls in their dresses and decorating with everyone."
Seniors Ethan Brady and Isaac Hughes were also escorts that evening.
The theme for this year was "A Walk Through the Stars." The colors that the court and senior class officers chose for this year were silver, white and teal.