Meanwhile, state police also reported the capture of two men following a car chase and pursuit on foot in eastern White Township at midday Wednesday.
Indiana Borough police and state troopers from the area barracks in White Township independently announced the capture of Thomas Lindsay, of Indiana, who has been accused of robbing the residents of a house along Center Street early Tuesday afternoon and then firing shots at a man on North Third Street a few hours later.
Lindsay, 20, has been lodged at Indiana County Jail with bond set at $100,000.
State troopers said Lindsay forced his way into a home along Center Street about 1 p.m. Tuesday with two other unidentified men, strip-searched a 24-year-old man and a 23-year-old woman at gunpoint for narcotics, and robbed them of their cellphones, $500 cash, several vape pens and about one-eighth ounce of marijuana.
Lindsay later fired three gunshots at a man on North Third Street from a moving vehicle at about 4:10 p.m. Tuesday, borough police said. Police said Lindsay and the target of the gunfire had argued earlier in the day. No one was reported to be wounded by the shots.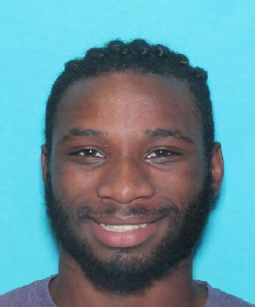 Late Wednesday morning, after Indiana Borough police announced a dragnet for Lindsay and asked the public to be on the lookout, state police took up pursuit of a Nissan Altima believed to have been involved in criminal activity in Indiana, followed the car until it wrecked into trees at the east end of Carter Avenue, then chased and captured two occupants of the car when they were discovered walking around the Grandview neighborhood.
Police said the car had been reported stolen.
The suspects, Frank Williams IV, 20, and Spencer Hayes, 19, both of Philadelphia, first were taken to Indiana Regional Medical Center for treatment then sent to Indiana County Jail.
Police took Williams and Hayes before District Judge Christopher Welch for preliminary arraignment at about 8:30 p.m. Troopers charged both with receiving stolen property, resisting arrest and failing to use safety belts in the car; Hayes also was charged with fleeing or attempting to elude police and six other summary traffic violations.
Welch set bond for both at $50,000 and ordered them to appear July 6 for a preliminary hearing.
Lindsay was charged in connection with the shooting in Indiana with four felony counts of aggravated assault, three counts of discharge of a firearm into an occupied structure, five counts of recklessly endangering another person and one count of carrying a gun without a license. He is tentatively scheduled to appear for a preliminary hearing July 6 in Clymer District Court.
For the home-invasion holdup allegations, Lindsay is charged with two counts each of robbery and making terroristic threats and one count each of theft and receiving stolen property. A hearing has not yet been scheduled.