BURRELL TOWNSHIP — State police have launched a search for a Bolivar man, who is accused of firing a gun Monday inside a guest room at a hotel near Blairsville.
Investigators believe David McGinnis, 26, squeezed off a round from a 9-mm handgun during an altercation at 9:30 a.m. at Days Inn along Route 22.
No one was reported to be wounded.
State police said McGinnis fled with at least one other man while troopers responding to the report of gunfire arrested a woman on narcotics offenses.
Troopers charged Matraca Lynn Vrana, 26, of Northern Cambria, with possession with intent to deliver drugs, possession of a controlled substance and possession of paraphernalia. She was lodged at Indiana County Jail with bail set at $75,000.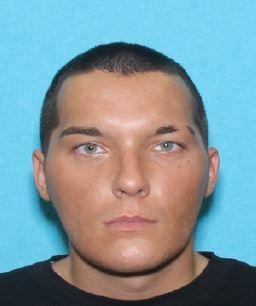 Police continued the search for McGinnis after charging him with discharging a firearm in an occupied stricture and illegal possession of a firearm, both felonies, and a misdemeanor count of recklessly endangering another person.
Investigators at the scene called for a police helicopter to search the surrounding areas for McGinnis and his companions, to no avail. In the hotel room, troopers found one bullet casing and bullet fragments embedded in the drywall.
McGinnis remained at large Monday evening.
Investigators asked anyone with information about McGinnis to phone the Indiana station at (724) 357-1960.