Like most everything else, the fitness world was thrown off-kilter by the COVID-19 pandemic, which forced the shutdown of area gyms weeks ago — but that doesn't mean you have to let your fitness routine fall apart, local trainers say.
Indiana County's gym owners and personal trainers are coping with the disruptions by finding new ways to help clients and others maintain a healthy lifestyle through online workouts and advice from afar.
At Drive Personal Fitness LLC in Indiana, which offers personal training, group fitness and more, owners John and Tracy Hockenberry said in an email interview the virus has "sparked a digital transformation for our business."
"We were able to immediately pivot into providing online services for training and nutrition," the Hockenberrys wrote. "Drive had been in the process of preparing a launch for online training services, so we had done a lot of work prior that set us up for successful delivery of quality services for our clients.
"The quarantine has still been difficult and posed challenges for us just like all small businesses, but I do feel that we handled the transition well."
Kelly Musser, manager at Uptown Fitness gym and a certified personal trainer, said in an email the closure of the gym means her clients have lost access to the fitness equipment they use during training sessions. Her one-on-one training sessions are also suspended, disrupting all of their routines.
To help her clients, Musser knew she "needed to get creative and push myself out of my comfort zone and find a way to keep clients and others motivated, from beginners to advanced.
"I knew I wanted to keep my clients motivated and anyone else who no longer had access to their fitness facilities," she said. "A lot of people, especially clients, may feel lost or helpless designing their own at-home workouts, especially with very little equipment."
She created a YouTube channel, Kelly Musser Fitness, free for anyone to subscribe to. On the channel, Musser provides workout videos varying from 40 to 60 minutes and using minimal fitness equipment. She mixes up the workout types and includes full body, lower body, upper body and core.
"I chose YouTube because people can do them when it is convenient for them, and most of all I wanted my workouts to be free," she said. "There are lots of people out of jobs right now, including myself, but I wanted to be there to help people stay active and healthy during this time."
The Hockenberrys have started sending texts and emails to clients "to let them know we are thinking about them and to check in with them on how they are doing with their fitness and nutrition." They are also sending weekly emails with resources such as recorded workout videos, recipes and more "to continue to bring them valuable information during this time," as well as by offering daily virtual personal and small group training sessions online.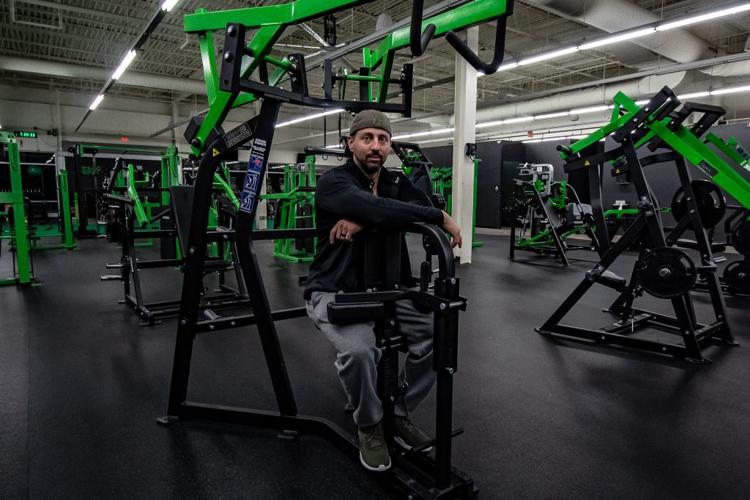 Eric Rankin, who owns Sobek Fitness at the Indiana Mall, said with the shutdown, he stopped billing members beginning in April, and those with prepaid memberships will have them extended. Members can manage their memberships online, where there is the ability to buy daily passes, weekly passes or a full membership.
A lot of his members have home gyms, he said, but those who don't "are finding it difficult to purchase any home gym equipment."
"Those with home gym equipment are still limited in maintaining the progress they've made so far," Rankin said. "A lot of members are either training for bodybuilding or power lifting competitions. Not being able to come to the gym affects more so the mentality of everything."
Rankin said the physical act of going to the gym was important to his focus.
"For me, working out at home never lets me escape and solely focus on working out," he said. "A lot of distractions are at the home, and it is easily put off."
Then there are the social aspects and benefits to mental health.
"Going to the gym is more than just exercising," Rankin said. "It's a big part of some people's lives in the sense of social interaction, coping with depression, anxiety, stress and other mental disorders."
Musser agreed: "We all need socialization, and part of going to the gym and even having a trainer is the social interaction that keeps us centered," she said.
Developing a new routine is important, she said.
Musser suggested setting an alarm daily and not sleeping in late.
"Get outside and be active," she said. "Don't allow yourself to sit down and watch TV all day. You can go for walks, play with your kids, kickball, whiffle ball, tag. Start those yard projects that you have been wanting to do or push mow your lawn instead of the riding lawn mower just to keep yourself active and keep cardio in your routine."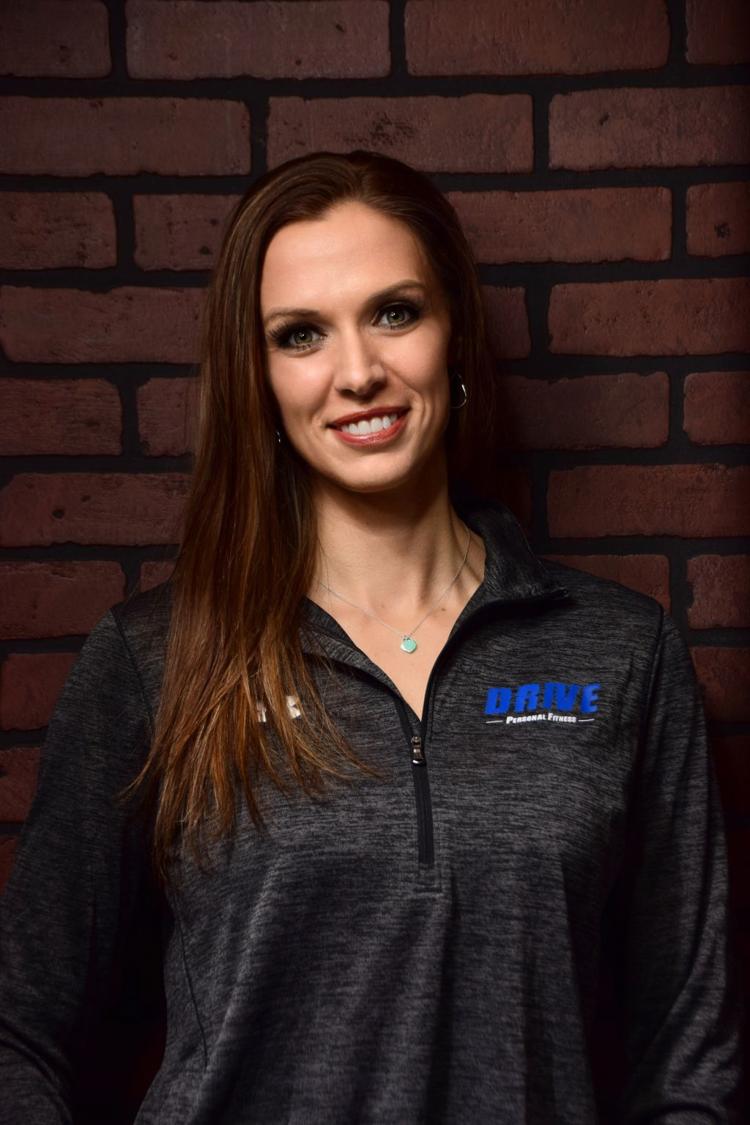 "I think it is critical to stay on a schedule during a time like this where so much is out of our control," Tracy Hockenbery said. "We can control the decision to work out; we can control the decision to wake up and begin each day by engaging in a healthy behavior that will not only take care of our physical health but also do so much for our emotional well-being."
For the fitness officials, keeping their own routine is important.
"We are both maintaining a consistent schedule working out at home and using this as an opportunity to 'lead by example' for our clients by staying on schedule with effective and time-efficient bodyweight workouts," the Hockenberrys said.
Eating well also topped the list of advice.
"Focus on their diet," Rankin said about what people should do. "Diet is over 80 percent of it."
"Make a big, healthy breakfast," Musser said. "Breakfast is the most important meal of the day, as it jump-starts our metabolism. Most of us now have the time and aren't rushing out the door."
Overall, the fitness instructors stressed the importance of daily exercise.
"Exercise is essential for healthy living, physically and mentally," Musser said. "It has profound effects on the immune system, so it's very important during this pandemic to keep working out."
The Hockenberrys suggested keeping it realistic and to not overcomplicate it.
Musser said to put it on a schedule.
"Make a designated time for your workout and decide which days you are going to work out," she said. "This will help hold you accountable."
Rankin said he tried to keep Sobek Fitness open through the shutdown and submitted a waiver to be allowed to offer one-hour private sessions at the facility. His door controller system is advanced and could be programmed to allow a customer's key to work only during that time slot, and with minimal staff onsite for cleaning in areas not in use. He said his waiver was denied.
"I get asked daily when I can reopen," he said.
Rankin, who is balancing a new online business and awaiting word regarding the Payroll Protection Program for the gym, said what comes next is uncertain.
Under Gov. Tom Wolf's phased reopening plan, gyms and indoor recreation facilities remain closed in the first two phases: red and yellow. In the third phase, green, mitigation orders are lifted in favor of individuals following guidelines from the Centers for Disease Control and Pennsylvania Department of Health.
Even when the reopening is in full swing, he wonders about the lasting impact and if he'll lose customers.
 "Before this happened I actually ordered new gym equipment, so the uncertainty on what to do is tough," Rankin said. "Do you just go on like nothing happened and hope for the best? Or stop investing in the facility?"
Until gyms can reopen, people should try to stay positive, manage stress, keep moving and build on what works for them as new trends in fitness emerge.
"People have gained an appreciation for getting outside and walking, i.e., fundamental daily movement," the Hockenberrys said. "People have become more cognizant and aware of the online fitness world. It is teaching people how they can incorporate working out at home when in the past this was viewed as a barrier."