It all started with a request for facemasks.
"A week ago, an elderly woman asked me if I could make some face masks for her," said Judy Holliday, of White Township. "She was concerned for her own health and that of people around her."
After that, there was a message from a nurse for whom Holliday had done work in the past.
Things took off from there.
"We are all wanting to help in whatever way possible, especially for our healthcare professionals," Holliday posted in a letter to "Facebook friends and community."
"I am working on fulfilling large orders for fabric face masks," she wrote. "I only use 100 percent cotton (breathable) fabric, interlining, and lining. (I) pre-wash all materials in unscented skin-sensitive detergent, before cutting materials."
Holliday, owner of Holliday Alterations & Custom Sewing, has been working with fabric since she was a fashion-loving teenager who taught herself how to sew and alter garments for herself, her friends and family.
She's had a home-based business since 1987, and also partnered over the years with several area bridal and special occasion shops.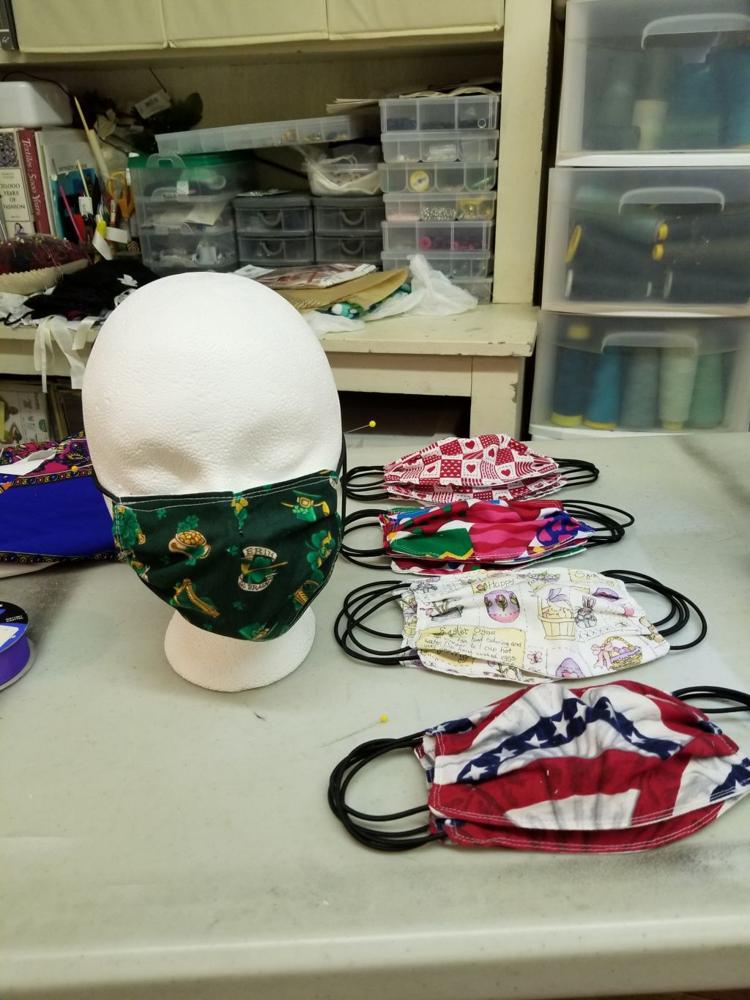 "Other people are doing what they can to help," Holliday said. "Some to sew. Some to cut patterns, for children and adults."
She's also had help from a Kittanning woman who washes fabrics for her.
"Other people have come to help in terms of picking up material," Holliday said.
She's made 300 masks so far, and she's had assistance.
She conceded that her masks are meant to be a help, but may not necessarily comply with N95 requirements of the National Personal Protective Technology Laboratory.
"These are just face masks to help people," she said Monday. "I'm getting a lot of requests from nurses (and) messages from a lot of places."
That in turn includes families of patients who have compromised systems of one sort or another.
"We've taken those masks," Indiana Regional Medical Center spokesman Mark Richards said. "They all have their uses whether they're compliant or not."
Talking about Holliday and others who have reached out to the White Township hospital, Richards said, "The community support has been amazing."
As part of the advice Holliday has received from the nurses is the recommended use of ties at the corners of her masks, rather than elastic put over the ears, and having three layers per mask.
Holliday's work has drawn customers beyond IRMC.
"I have orders going out to the hospital," she wrote to her Facebook friends, "as well as being shipped to Pittsburgh, Murrysville, Monroeville, Missouri, Philadelphia, Maryland, et cetera."
She only takes $3 per mask plus shipping costs.
"Please respect this," Holliday wrote. "We are a community and must help each other. If you are in this for profit, please find someone else to follow."
Holliday can be reached on her Holliday Alterations & Custom Sewing Facebook page, as well as by calling her at (724) 840-7673.